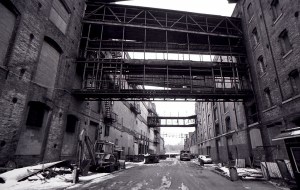 Would de Blasio dare to try a pied-a-terre tax, Capital New York asks, charging wealthy non-residents for the pleasure of using our housing stock like safe deposit boxes? In a recent interview, the Mayor said that he is in favor of a global wealth tax and now the Fiscal Policy Institute is suggesting that the Mr. de Blasio levy a tax on expensive pied-a-terres of which 1,556 are worth $5 million or more.
The money flowing in from all corners of the globe has also caused brokers some problems (as well as making them a ton of money). The New York Daily News reports that brokers are often flummoxed when it comes to telling frauds and moneybags apart. Cultivated older men with fluency in three languages turn out to be touring fancy townhouses just to post cool photos on their Facebook pages, while unassuming Chinese students turn out to have $400 million in the bank.
For those college kids whose parents don't have $6 million to spend on an apartment, Cooper Union and the Joffrey Ballet School are converting a former school, P.S. 64, in Alphabet City into more dorms, according to The Real Deal.
And in New York, even guys living in vans can have substantial savings. The West Side Rag reports that a divorced Upper West Side dad living out of his Mercedes van has posted a sign in the window indicating that he's looking to drop $500,000 or more on a one-bedroom. But just because he's living in his car doesn't mean that he's willing to take just anything: it must have a deck, balcony or yard.
No longer on the market: Bernie Madoff's Upper East Side penthouse, which Curbed reports has sold for $14.5 million to Lawrence Benenson of Beninson Capital Partners.
The 2011 state law that forbids renting out rooms for less than 20 days, which was designed to curb Airbnb and illegal SROs rentals has instead put B&Bs out of business, according to Crain's. The city's small number of B&Bs is quickly shrinking after the state started hitting them with hefty fines, adding insult to the injury that competition from Airbnb already inflicted—competing with the untaxed, unregulated service is a hard thing for innkeepers to do.
In Williamsburg, nothing is independent anymore, not even the indie boutiques. Crain's reports that when a small store with a sign that read 101 and a small selection of clothes and soy-based candles opened last month, no one paid much attention. But as it turns out, this was an experimental store courtesy of clothing giant Diesel, which thinks that "now is the perfect time for Diesel to have a presence there." And they're not the only ones experimenting with how to tweak their stores to succeed in the neighborhood's market.