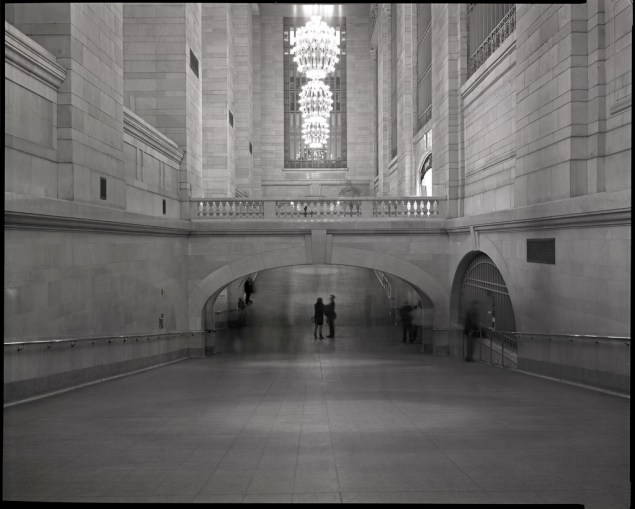 Developers have been stretching the concept of the penthouse for a long time, but 388 Bridge has taken it to whole new levels. DNAinfo reports that the "penthouse" collection at the building will consist of 40 residences spanning eight floors. A sales representative says that all units with higher-end finishes, appliances and A/Cs are "penthouses."
The owner of Grand Central Terminal, Andrew S. Penson, has made a $400 bid to buy the adjoining block where SL Green plans to build a tower that would loom over the Chrysler Building, the construction of which he has opposed vehemently, The New York Times reports. Mr. Penson claims that he wants to take the project over, which SL Green dismisses as a publicity stunt since Mr. Penson would like to sell SL Green Grand Central's air rights rather than have the city give them away for $210 million in transit investments. Mr. Penson says that SL Green is getting an outrageously good deal from city. Both are probably true.
In other development battles, Skanska and Forest City Ratner continue their fight over who is responsible for the mess that is modular construction at Atlantic Yards. Skanska has cancelled its contract, saying that it did not want to incur millions in extra costs as problems with the design dragged on, according to Crain's. FCR is now free to hire another contractor, but such a move is complicated by the fact that Skanska still owns part of the modular factory and a judge has denied FCR's request to reopen the shuttered facility.
Meanwhile, cocktail bar Milk & Honey continues its search for a new home (its third) now that its second is being demolished, reports The New York Times. In its space on 23rd Street for under two years, the former Lower East Side bar signed a 10-year lease with a demolition clause. Now Extell, which bought the building from the Ring family, is invoking it, so Milk & Honey is on the search for a new space, this one more like its first tiny Downtown spot.
Speaking of drinking establishments, maybe this explains New York's simultaneous cocktail and gym boom? A new study written about in Time reveals that people tend to drink more alcohol on days that they've exercised. It all evens out, right?
A new variety of dangerous drinking has debuted in the form of the bougie women's clothing store/coffee shop collaboration that recently opened at 343 Tompkins Avenue, Brownstoner reports, with apparently no concern for coffee stains. Speaking of gentrification… or "revitalization" as the gentrifiers likes to refer to it: The Urban Land Institute thinks that Broadway Junction in East New York and the University Heights waterfront are two areas that are ripe for redevelopment, Crain's reports. ULI studied the neighborhoods at the behest of the city, which released two proposals this year related to the "desolate" areas' redevelopment.
Real estate investors Joe Chetrit and Larry Gluck are making a safer real estate bet, agreeing to pay $500 million for two Upper East Side rental buildings belonging to the estate of Leona Helmsley and a partner, according to Crain's.
Apparently three-bedroom condos in Forest Hills are also a safe bet: DNAInfo reports that developer Cord Meyer added a number of three-bedroom units to its condo tower at the last minute, hoping to lure families. They have succeeded beyond all their wildest hopes (or so they say, at least): "It's unbelievable, we get about 30 calls a day."
Good news! The MTA has released a $32 billion 5-year capital improvement plan. Bad news… only $15.2 billion of the plan is funded, Capital New York reports. The MTA's plan for raising the extra capital? "New and increased sources of funding will be needed to progress the full five years of proposed investments." The board will vote on the plan today, after which time it will head to the state legislature for approval. The plan would allot $250 million to replacing the outmoded metrocard and $2 billion to buses, with the Long Island and MetroNorth railroads getting $3.1 billion and $2.6 billion respectively.
Just straight-up bad news: the housing boom left America's neighborhoods more segregated, writes Atlantic Cities. While black families used easy credit to leave move into more integrated neighborhoods, white families used it to leave more integrated neighborhoods and move into whiter ones.
This afternoon, a 27-year-old construction worker was killed at a Midtown construction site at 320 W. 37th Street, between Eighth and Ninth avenues. when a piece of concrete weighing thousands of pounds fell from the neighboring building, The New York Times reports. The worker was attempted to secure the foundation of the neighboring building when the accident happened; it is not clear what caused the accident at the construction site, a new Sam Chang hotel.