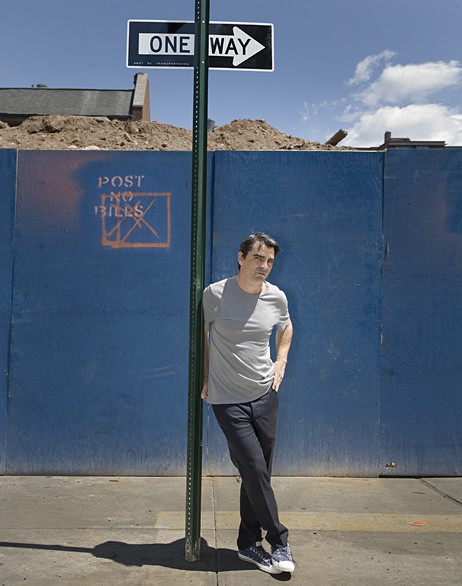 Netherland wasn't writer Joseph O'Neill's first book, but it turned him from an obscure, if well-respected author into a best-selling novelist. The post-9/11 novel about a Dutch equities analyst in New York who, abandoned by his family, takes up cricket, garnered rave reviews, was favorably compared to The Great Gatsby and was widely expected to win the Man Booker Prize. Even though it didn't, it won the 2009 PEN/Faulkner Award for Fiction, a rather nice consolation. The novel was even praised by Barack Obama, who called it "fascinating" and "wonderful" in a Newsweek interview.
Now, six years later, Mr. O'Neill is publishing The Dog, his fourth novel and fifth book overall. The challenge of following up a runaway best seller paralyzes many writers, but Mr. O'Neill shrugs it off.
"I wrote Netherland in a state of almost a 100 percent obscurity," Mr. O'Neill told the Observer. "It was much better to write in a state of non-obscurity. I wrote four books without anyone reading them. That was pressure."
The Dog is told from the perspective of an unnamed narrator (his first name begins with the letter X, but that's all the reader is told) who, reeling from a bad breakup with a colleague at his corporate law firm, jumps at an opportunity to leave New York for Dubai, after a chance encounter with a college friend results in a  job offer for the nebulous position of "family officer" for the wealthy Batros clan.
The genesis of the book was the author's fascination with Dubai. "In the mid 2000s, I kept reading and hearing about Dubai and the things going on there and people making money and working there," Mr. O'Neill said. In 2009 he visited the booming United Arab Emirates city, then again in 2011. Like other cities whose fortunes had risen and fallen with the stock market, Dubai had changed between his visits.
"There was an atmosphere of drama in the air," Mr. O'Neill said of the second trip. "It was much more bizarre—the stock market bubble had popped." He said he was "reluctant to join a chorus of critics, whose main function is to hide the problems they have in their own societies."
Geopolitics aside, The Dog is as much about what goes on inside the head of its stiff, oddly formal narrator, as it is about a foreign city rife with contradictions.
"For Joe, it comes from interest in philosophical inquiry and the language of philosophy," said poet and Pantheon editor Deborah Garrison, who also edited Netherland. "Some of the work we did was just about clarity and making sure we understood his character's machinations, making sure we follow what he's saying."
Ms. Garrison was hands-off during the writing process. It wasn't until Mr. O'Neill turned in a first draft in 2013 that she read more than a proposal and first chapter.
"I try to say as little as possible when someone shows me a chapter or a beginning, other than 'Wonderful, wonderful, keep going,'" Ms. Garrison said. "Because we had been through the process on Netherland, it was almost like the conversation was in shorthand. We knew each other fairly well."
Both The Dog and Netherland are told from the perspective of culturally removed male expats, a point of view shared by Mr. O'Neill, who grew up in Ireland with an Irish father and a Turkish mother and now has dual American and Irish citizenship. Hans van den Broek, the protagonist of Netherland, shared other biographical traits with the author, including the fact that both were residents of the Chelsea Hotel, where Mr. O'Neill lived with his then-wife, Vogue's Sally Singer, and their children. ("I live in Manhattan," he said, before curtly declining to talk about his current "domestic arrangements.")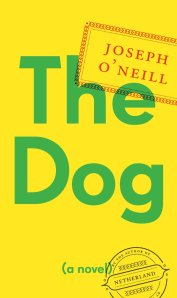 Similarly, like the protagonist of The Dog, Mr. O'Neill is a lawyer, although when he practiced law in Ireland he was a trial attorney. Mr. O'Neill called the novel "a lawyer's book," and noted that many writers, including Kafka, have come from a legal background.
Since 2011, Mr. O'Neill has taught writing at Bard College in Annandale-on-Hudson.
"Teaching is nothing like being in court. Being in court is terrifying. You will always be asked a question you don't want to answer," Mr. O'Neill said. "Students are not trying to catch you out. They just want to know stuff."
Although The Dog (which shares its title with a recent, well-reviewed collection of stories by debut writer Jack Livings) comes out on September 9, it has already been longlisted for this year's Man Booker Prize and received starred reviews in the trade journals. However, as Mr. O'Neill and Ms. Garrison are well aware, there is no formula for predicting a hit.
"I knew Netherland was a wonderful book and I'm sure Joe did, too, but with this marketplace, you just never know," Ms. Garrison said. "It can be difficult if you get caught up in the complications of following up a best seller, but Joe had written books before, so he knew that you just have to do your job."
Asked whether now, as something of a literary celebrity, promoting a novel is different, Mr. O'Neill rejected the premise.
"Barack Obama did not transport me into some world of cocktails and parties and fancy suits. It just doesn't work that way, does it?" he explained, arguing that nowadays a book tour means making a few phone calls and showing up for a couple of readings at indie stores on the West Coast.
"In this decade, that's what publicity is," he said.