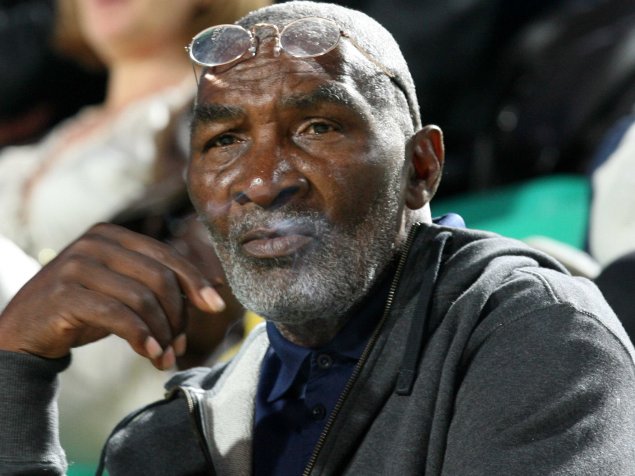 "The last time I saw Lil Man was by the well when I went to get some water. Three days later, some boys hunting in the woods found his lifeless body hanging from a tree. Both his hands had been cut off. There was no formal investigation. No one was ever questioned. Nobody was able to prove who killed Lil Man because no one ever tried."
60 years on, the murder of a 13 year old black boy by the Ku Klux Klan in Louisiana remains etched into the mind of Richard Williams, as he recollects vividly in his book 'Black and White: The Way I See It.'
Mr. Williams is now known worldwide as the father of Serena and Venus Williams, the man who not only coached his daughters to become African-American icons in a then predominantly white-orientated sport, but declared they would be champions before they were even born.
These bold claims seemed wildly improbable to the rest of the world. "People never paid me no attention until they could see that Venus and Serena could beat everyone," he chuckles, when we speak ahead of the US Open. But Mr. Williams had long ceased to care what the world thought of him.
Growing up with his mother and four sisters in a three-bedroom shack in Shreveport–Louisiana's third largest city–in the 1940s, Williams' youth was perpetuated by the racially aggravated brutality which he describes as turning much of America into a 'twilight zone.' His own sporting ambitions were ended when a group of white men pinned him down and drove a metal spike into his leg, because he refused to call them 'Mister' when they shouted 'n**ger' at him. On another occasion he found himself covered in blood in the middle of the street, trying to fight off a series of attackers as a braying crowd gathered to watch.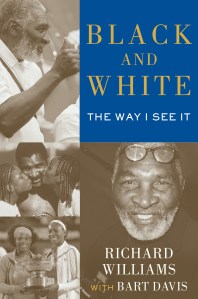 Like many others, Mr. Williams responded by becoming skilled in the dangerous business of stealing produce from wealthy white neighbourhoods to start his own farm stand, earning enough money to provide for his starving siblings in the process.
"The greatest thing I ever heard was when my mom would often say her son was never, not even a nickle worth of bother for her," he says. "That was the greatest thing I achieved, greater even than my daughters playing tennis."
"But I feel that back in those days, there was more justice then than there is now," Mr. Williams continued. "Because in those days when people were wronged, someone would do something. It got me to steal more, steal better. It gave me pride, it gave me dignity and it also gave me courage. So when my buddy Lil Man was killed by the Ku Klux Klan and his hands cut off, we certainly did something about it and I most certainly did myself."
Two weeks ago Mr. Williams was in St Louis for a demonstration in support of Michael Brown, the Ferguson teenager shot dead by a police officer on August 9. The protestors from that day believe Brown's case is symbolic of the deep racial divides which still exist across much of America. For Mr. Williams, there have been subtle changes over the past six decades, but in his eyes many have been for the worse.
"To me, the difference is that when I came along, it was a bunch of white people that were against you," he says. "Maybe five or six. But today you've got to worry about policemen pulling automatic weapons on you. It's outrageous that that kid has taken a bullet. And it's not just him. Black guys are being shot to death for no reason all day long, everywhere in America. When you look at the statistics of what has taken place in Missouri since 1929, it's really ridiculous. In the state of Illinois, it's against the law to kill a rabbit out of season. You'll get six months and maybe more in jail. Looks like you can kill a black man all day long and nothing is done."
Mr. Williams believes one of the roots of the problem is that people often refuse to admit racial prejudice is especially prevalent anymore. He illustrates his point by telling me a story of a partially paralyzed black teenager in Shreveport who was shot dead by a police officer.
"The police claimed he had a gun and the doctor said, 'No he couldn't have. He couldn't use his arms, he couldn't use nothing.' I seen this all the time. There's lots of it going on and it's wrong. It's very wrong. And you know what? Black police officers get the same training as white officers but I have never read about or seen a black police officer shoot down a white man. But the problem we have is that the people that could do something, they're not going to do nothing."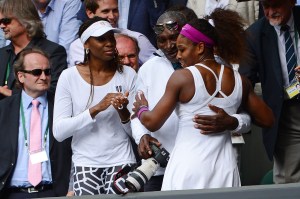 In his book, Mr. Williams writes that as a young man he was driven by anger, challenging the Klan to see how far he could go, until he left his hometown for Chicago. I ask him whether his desire to see his daughters reach the top of the tennis ladder was in part motivated by a drive to challenge the existing prejudice which many believe was deep-rooted within the sport.
"Some people see me as being angry about white supremacy in tennis," he says. "I'm not angry. I don't even seek supremacy. My mom didn't teach me that way. My mom taught me to love everyone and I do and that's the way I will always be. But I think people have a certain perception of me and my family because we were very outspoken. I did not hold back at all, but my character was misjudged. I think that Venus and Serena's success has inspired a lot of black kids, white kids, whatever. The race doesn't and shouldn't make a difference."
Mr. Williams' mother Julia brought up her five children alone in dire poverty after being abandoned by an abusive husband. Throughout our interview he repeatedly refers to the values she instilled in him growing up, inspiring him to work out a plan for making both his daughters millionaires. Tennis was simply a vehicle to allow them to achieve financial security.
I ask what part of their success gave him the greatest satisfaction. He tells me that one of the greatest compliments he's ever received about his daughters came from a white businessman from South Carolina who owned a business exporting products to China.
"He took me to see his place and he said that he had changed his mind about being the person he was," Williams recalls. "He told me, '79 years I've been this way but you and your girls have changed me.' And to this day, that guy donates a ton of money to black inner-city programs. But I asked him to stop donating money. I said, 'Instead of donating money, teach them and train them so one day they can own what you own, do what you do.' But he looked at me and he said, 'I can't do that.' And that sums up where the problem lies in America today."
As a parent, even while his daughters were cutting swathes through the junior circuit in the States, Mr. Williams always insisted that their education took priority over court time. "I wanted them to have the chances their Dad never had," he says.
Looking into the future, Mr. Williams believes that education is the only way to eventually overcome prejudice.
It begins in the home and then in the schools," he says. "But right now, too many black kids are classified as being of no value. I remember a test I ran a few years ago in the Brentwood area of Los Angeles. I noticed that when some of the smaller kids heard a rap song two or three times, they could remember every word of it. So I think, they must be very bright kids. But according to the education system, they were dumb. You have to start [to] give a chance to the kids who come from nothing at all."
He reminds me that the Los Angeles district Venus and Serena grew up in was not too different to Shreveport, Louisiana. The public courts where they learnt to play were often strewn with glass. But Mr. Williams was a determined teacher both on and off the court, and from the moment they were born he filled both daughters with the unstinting belief that they could achieve anything they wanted.
"My mom didn't teach me about being cool," Mr. Williams says. "She taught me you are exactly what you accept yourself to be. And to this day, I know that to be true. So Venus and Serena were taught that they were the best, and they [still] believe that they are."