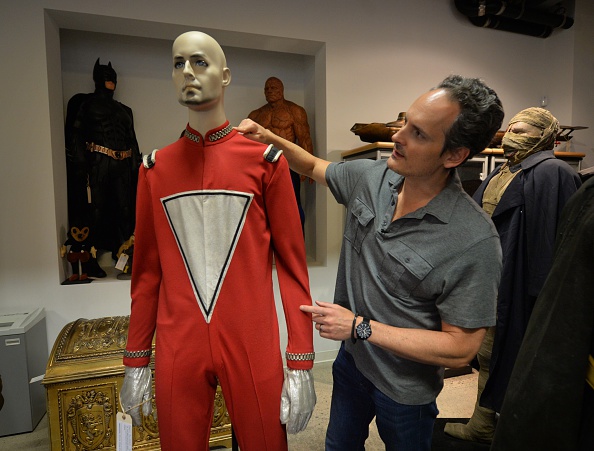 A piece of pop culture history made famous by the late actor Robin Williams, the red spacesuit he wore in his breakout role as "Mork," will be sold at an October 17-20 sale by Profiles in History auction house in Calabasas, California. The suit is valued between $15,000 and $20,000, and it's complimented by the sale of 'Mork''s giant "egg" spaceship, which is expected to sell between $4,000-$6,000.
Williams' 'Mork' costume—supposedly the only one ever to go to public auction according to Agence France-Presse—and egg, both come from the same private collection. They were shown for many years in the memorabilia museum attached to the former studios at Las Colinas in Irving, Texas, Profiles in History president and CEO Joseph Maddalena told The Observer. According to Mr. Maddelana the museum's owner bought the items in the early '90s directly from Paramount, along with many others, and displayed them in Las Colinas until the museum was sold. He confirmed that both items were consigned before Williams' unexpected death in August.
But the "Mork" pieces are not the only ones in the sale once used by Williams on set. Its massive catalog includes his "Armand Goldman" black and white suit from The Birdcage, expected to bring between $1,500 and $2,500, and the original Jumanji board game prop is valued at $30,000-$50,000.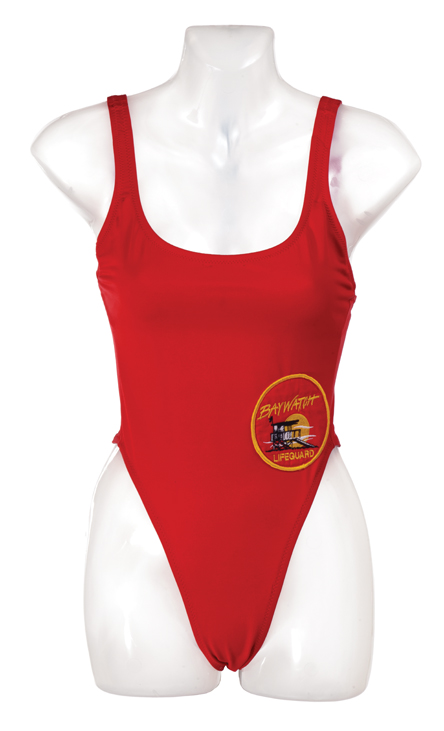 And there are plenty of other items of note—including some of Hollywood's sexiest costumes to date—that are worth keeping an eye on. The revealing tunic Ricardo Montalban donned in his famous role as "Khan" in Star Trek II: The Wrath of Khan is estimated at $30,000-$50,000. Also for Trekkies, one of Sir Patrick Stewart's uniforms from his tenure as captain of the USS Enterprise "Jean-Luc Picard" is estimated between $6,000-$8,000. Mr. Maddelena said the reason the Star Trek villain's costume is valued higher than a Starfleet captain's is because "it's simply supply and demand." Khan only featured in one TV episode and two films in the franchise, while "Picard" headlined "Next Generation" and appeared in four films.
Pamela Anderson's high waisted Baywatch bathing suit is valued at $4,000-$6,000. A fact from the catalog: during the mid-1990s the suit was donated to a Malibu elementary school. Both badges belonging to X-Files Special Agents "Mulder" and "Scully" are for sale, valued at $2,000-$3,000, respectively. One of the cleaner iterations of the "Wilson" volleyball that kept Tom Hanks company in his Cast Away exile is up for grabs at $400-$600.
The entire three-day sale is expected to be a multimillion-dollar affair, the house's rep told The Observer. Items expected to make a dent in collectors' pockets are Clayton Moore's "Lone Ranger" mask (est. $30,000-$50,000), the "Indiana Jones" whip from the 1981, 1984, and 1989 movies (est. $50,000-$70,000), and Peter Fonda's "Captain America" chopper from Easy Rider, which estimated at a whopping $1 million to $1.2 million.