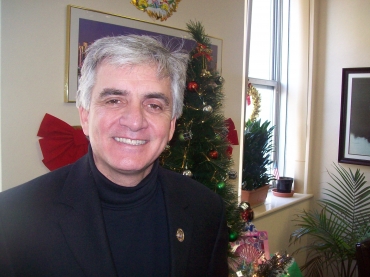 TRENTON – The bromance continues in West New York ahead of next year's municipal election.
On Tuesday night, West New York Mayor Felix Roque appointed former Mayor Silverio "Sal" Vega to the North Hudson Community Action Corporation.
Roque defeated Vega in 2011.
This year, Vega endorsed Roque.
"Sal Vega brings a wealth of experience and knowledge to the board and I feel he will be an asset to the agency," said Joey Muniz, chairman of the seven-member Board of Directors.