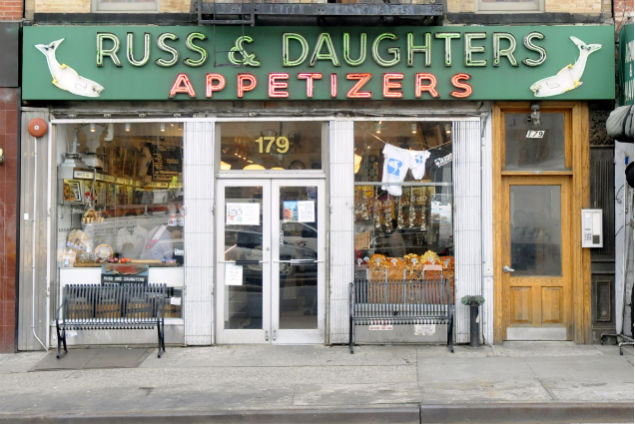 Some big news from the Jewish Museum. Today, it announces its partnership with beloved New York City dining institution Russ & Daughters to open a 75-seat kosher café and take-out out counter at the uptown museum. The café, which is currently still in construction until its planned opening in early 2015, will be located on the lower level.
Jewish Museum director Claudia Gould said in statement, "Russ & Daughters at the Jewish Museum will bring together two century-old, iconic Jewish institutions to offer our audiences traditional favorites alongside newly reinterpreted classics."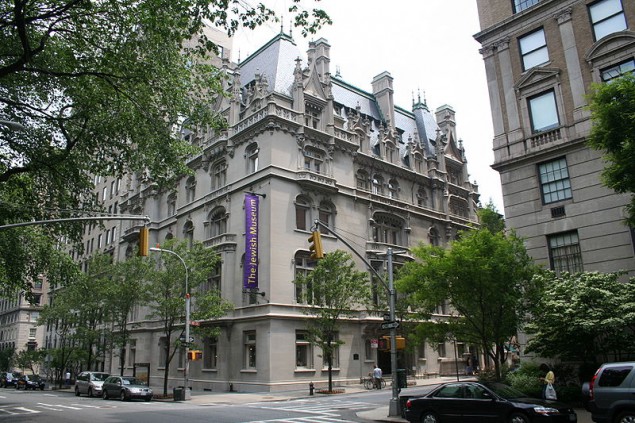 "We are thrilled to be partnering with the Jewish Museum. It's a great shidduch (match)," added fourth-generation owner Niki Russ Federman. "As stewards of New York culture and Jewish culture, both of our institutions appreciate that our role in preserving tradition also means embracing change."
In addition to what sounds like one of the tastiest–and quintessentially New York–museum cafés ever, the Jewish Museum is also announcing details for two major upcoming exhibitions. Set to open May 1, 2015, "Revolution of the Eye: Modern Art and the Birth of American Television" traces the parallels between modernism and the rising popularity of network television from the 1940s to the 1970s. It will feature influential work by Saul Bass, Marcel Duchamp, Roy Lichtenstein, Georgia O'Keeffe, Man Ray, and Andy Warhol. Looking forward to March 2016, the museum will mount the first retrospective of American fashion designer and artist Isaac Mizrahi. The show promises to focus on many areas of Mizrahi's varied creative output, from acting to writing and costume design to cabaret.
Visitors can be sure to expect some of the Lower East Side shop's signature dishes to nosh on, such as bagel sandwiches, knishes, herring, salmon, soups, and egg creams.