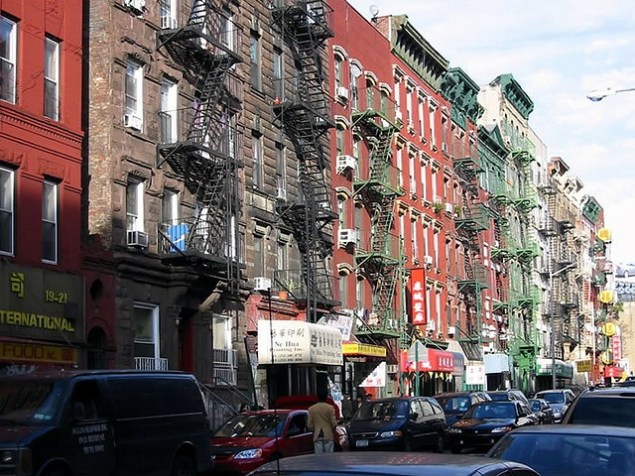 Today, the City Council has passed a bill, first written about in The Wall Street Journal, that would double the maximum penalty for tenant harassment from $5,000 to $10,000 per unit, but the pain is not only meant to be financial—the bill would also add violators to a list posted on the Housing Preservation and Development website.
The fine for harassment, however, still relatively small even after the increase, seems unlikely to be a serious deterrent for landlords who stand to make thousands more per month on each deregulated unit in a rent-stabilized building. Especially considering that the maximum penalty for repeat offenders will rise from $1,000 a month to $2,000—a number that remains below the monthly market-rate rent for most apartments in Manhattan and Brooklyn.
The public shaming aspect, though, may be a more worrisome prospect for a handful of landlords, even as negative attention has done little to dissuade many in the past, among them Steve Croman and Ben Shaoul. (Indeed, it seems to have only emboldened Mr. Croman, who more than a decade after being named to the Village Voice's worst landlord list, continued controversial tactics to oust tenants, as is now being investigated by the attorney general.)
The bill, sponsored by councilmembers Margaret Chin and Jumaane D. Williams, had the support of Mayor Bill de Blasio and council speaker Melissa Mark-Viverito.
"We're setting a new standard for punishing landlords who harass tenants… these types of unethical landlords are ruining lives and killing affordable housing in our communities," wrote Ms. Chin in a statement; Ms. Chin's council district is currently in the center of an investigation into allegations against Marolda Properties, a large landlord who recently purchased a number of buildings in Chinatown and soon thereafter became the subject of numerous tenant complaints. (Marolda would allegedly take advantage of common Chinese surnames to bring eviction suits against rent-regulated tenants, claiming that they kept their primary residence elsewhere.)
"Tenant harassment leads to the illegal deregulation of rent-regulated apartments, and it often targets our most vulnerable seniors. Preserving New York City's affordable and senior housing stock means getting tougher than ever on landlords who engage in this behavior, and that's exactly what we've done today. I look forward to seeing our bill signed into law so it can go to work protecting tenants and affordable housing throughout our city," Ms. Chin wrote.
However, unlike the HPD's worst buildings list, which allows the city agency to exert strong pressure on delinquent landlords by performing repairs themselves and placing liens on a property if the landlord fails to do so in a timely manner, it remains to be seen whether fines that remain in the low-thousands turn landlords who stand to make millions by forcing tenants out into better actors.
Landlord advocates told the Journal that they believed the bill would disproportionately hurt smaller landlords, adding new regulatory burdens that might require them to sell to larger, institutional owners.
The bill modifies one from 2008 that allowed tenants to sue landlords for harassment in housing court, a right that has been exercised by 3,200 tenants in the years past six years; though The Journal reports that the vast majority of cases—2,195—were discontinued, dismissed or withdrawn. More than 600 cases were settled and in only 44 cases were judgments entered against landlords. It is that small percentage that would, under the new bill, now be subject to shaming and higher fines.