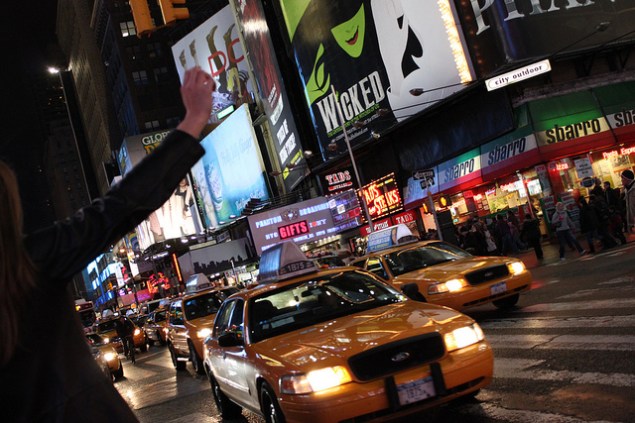 A new app-based car service by women, for women, has delayed the start of its operations due to a shortage of female drivers. The service, called SheTaxi (or SheRides, if you live in one of the five boroughs), was slated to start today in New York City, Westchester County and Long Island. The New York Times reports that the company will begin later this month after gathering more female drivers.
When it launches, the app will function similarly to the popular Uber or Lyft, but with one major difference–all the drivers will be women. SheTaxi currently has 100 pink-pashmina scarf donned drivers under its name, but intends to recruit a total of 500 before beginning its service, a representative told the Times. The app anticipates hundreds or thousands of ride requests per day, and is hoping to prevent delays by having more drivers.
While intending to service women who cannot or will not ride with men for safety or religious reasons, the service has been criticized as potentially discriminatory against men. It will allegedly redirect potential users if they report no females in their group. Norman Siegel, a civil rights lawyer, told the Times that he believes that the app "unlawfully discriminates against male customers" as well as "males in employment."
Founder Stella Mateo told the Times in their original article on the service that SheTaxi merely aims to add a female presence to a male-dominated industry. Women account for just 2% of drivers of livery cabs and 1% of drivers of yellow taxis in New York. The "opportunity fairs" to be held at SheTaxi offices will aim to recruit both male and female drivers to the livery industry. But of course, no males will be driving for SheTaxi.
For any issues which arise, SheTaxi's newly launched website states that the company still "needs some servicing". There is no definite date for the company's re-launch of the service. For now, "SheTaxi is on the Road to Well-Being… The journey will resume again soon."