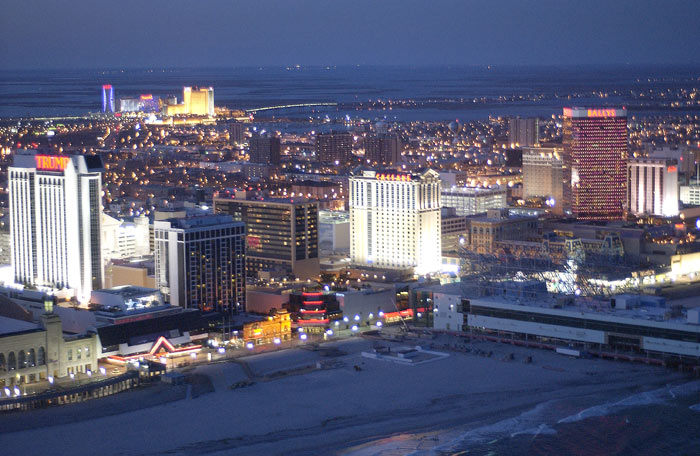 They went behind closed doors today, those power players trying to summon a strategy for an embattled Atlantic City.
PolitickerNJ managed to sponge out some of the drama from the meeting anchored by Gov. Chris Christie.
Senate President Steve Sweeney (D-3) and state Sen. Jim Whelan (D-2) spoke about the inevitability of gaming outside Atlantic City, said a source with knowledge of the meeting.
Casino operators in the room bewailed the cost of doing business in Atlantic City, specifically citing incremental taxes.
Then a source speaking to PolitickerNJ on condition of anonimity mentioned what he called the biggest take-away from the meeting.
There was general furor in the room over the city's budget, dominated by police and fire costs, and a looming deficit.
Christie made a recommendation for a police force modeled on Camden's refitted department.
Someone from the city asked the governor if the state would pay for it and when Christie responded in the affirmative, AC reps said they could get the job done immediately.
Christie said they weren't present for that at the moment.
This was an ideas-gathering event, and the governor directed those who had any to talk to Jon Hanson, head of the New Jersey Gaming, Sports and Entertainment Advisory Commission within the next 30 days.
The goal is to get everyone to reconvene in 45 days, the source told PolitickerNJ.
The group did not discuss in-depth the prospect of MGM Entertainment moving to Atlantic City, operating under the cautious notion that "we can't discuss on Monday what may or may not happen Wednesday," the source added.