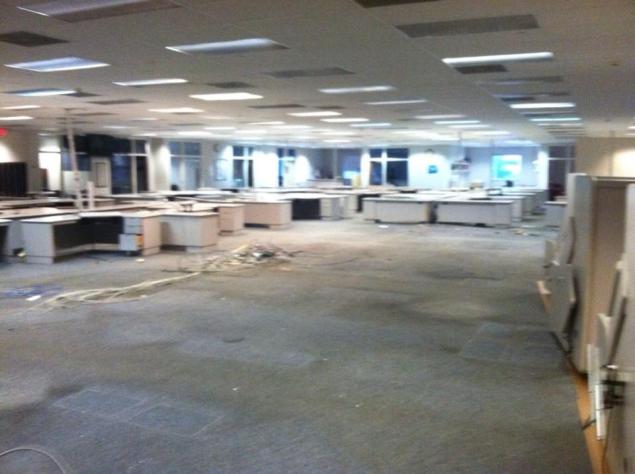 NEWARK – A recent photo posted on Facebook by Star-Ledger editorial page editor and columnist Tom Moran of the newspaper's recently abandoned newsroom is shocking, but tells a stark truth.
After the paper completed its move to Woodbridge earlier this month, Newark, New Jersey's largest city and home to other erstwhile papers such as the Newark Sunday Call and the Newark Evening News, is now bereft of a major newspaper presence for the first time in generations.
"Change? Yeah, but progress? Not so much," commented Charlie Stile, Bergen Record columnist, among others.