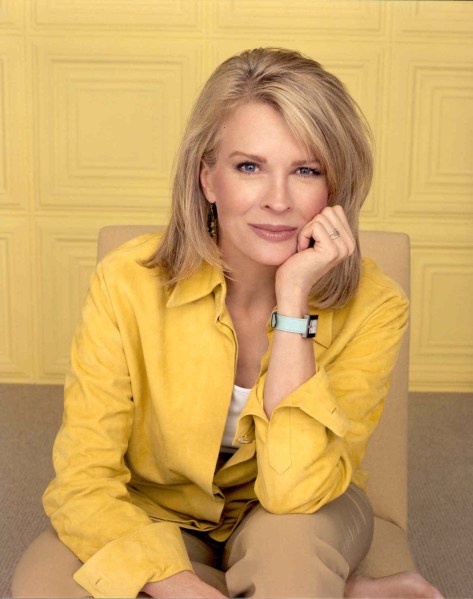 Stephen Sondheim is a tough act to follow. But playwright A. R. Gurney, Jr.—commonly known as "Pete," despite those initials—has made a very successful career out of trying.
"I was two years behind Sondheim at Williams, and, when he graduated, the mantle of the college musical fell on my puny shoulders," Mr. Gurney recalled recently, flinching. "I couldn't sustain a story back then, but I could write skits so, for two years, I did that. I liked that experience and wanted to continue with it if I possibly could."
He could, and he did—in spades. "If you count the one-acts, I have around five-O," said the prolific playwright, proudly.
This season, Mr. Gurney joins some 20 other American playwrights who have been accorded a whole season of their plays by James Houghton's Tony-winning Signature Theater Company on West 42nd Street. He signed in last week with an early Gurney, 1977's The Wayside Motor Inn, follows that with a revival of 1983's What I Did Last Summer and ends with a new one, the world premiere of his Love and Money.
Also, his Love Letters, a Pulitzer-Prize finalist that had brief runs on Broadway and off, makes a Broadway comeback this season at the Brooks Atkinson Theater. It's a two-character love story told through almost 50 years of correspondence. The idea of re-opening Love Letters he credits to producer Nelle Nugent. "She didn't say this, but I think she saw Broadway now as very celebrity/star-oriented. 'Let's give 'em that!' " Mr. Gurney was glad to oblige, and performers lined up for the show that grant it a singular distinction: every one of them has won a Tony, Oscar, Golden Globe or Emmy. Most have won several.
Mia Farrow and Brian Dennehy open Love Letters this weekend (September 13-October 10), followed by Carol Burnett and Mr. Dennehy (October 11-November 7), Candice Bergen and Alan Alda (November 8-December 5), Diana Rigg and Stacy Keach (December 6-January 9) and Anjelica Huston and Martin Sheen in the new year (January 10-February 1).
Anjelica Huston.

Brian Dennehy.
Being Signature's poster boy for 2014-15 doesn't necessarily mean you get to pick your own stuff, Mr. Gurney soon learned. He actually tried to waylay The Wayside Motor Inn, but Mr. Houghton insisted, arguing that today's MTV-trained generation are better equipped than previous audiences to follow its constant sweep of characters.
Two by two, five couples inhabit the same dumpy motel room outside of Boston, acting out their respective crises, oblivious to anyone else around: the philandering salesman and the chippie waitress; the new grandparents, he with a cardiac problem; the divorcing couple; the young lovers; the father pushing his son into a proper college. At times, the stage seems as overpopulated as the Marx Brothers' stateroom in A Night at the Opera.
These aren't the Tales of the Wayside Inn that Longfellow drew from Sudbury's still-standing inn, but they do represent Mr. Gurney's flowering as an unfragmented playwright. "I thought, 'Maybe I'm doomed to write nothing but skits and short plays, but at least I can try combining them together.' " His other two early original plays were sketches strung together without connecting tissue—The David Show and Scenes From American Life—and they're the only plays his dad saw.
A. R. Gurney Sr. did not approve of Jr.'s choice of profession. "I got him good seats for my first play Off-Broadway, The David Show. It wasn't a good play, but it had a very good cast—Holland Taylor, F. Murray Abraham. It was at the Actor's Playhouse, and I went to the bar across the street. My father sat next to Clive Barnes and kept nudging him, saying, 'Do you think this is any good? Why are they laughing at that?' "
The Times critic didn't really require additional prodding. "He really let me have it. Sometimes a critic establishes an attitude toward a writer, and they don't give it up."
As proof, Mr. Gurney can recite the headline The Wayside Motor Inn review got in the Times: "'Inn' Left By Wayside." It wasn't repeated for this production, given director Lila Neugebauer's smooth ebb-and-flow of the cast. In a way, the restaging was even a revelation to the author.
"I had forgotten what I had done," Mr. Gurney confessed. "It has been, for me, a great pleasure at the age of 83 to see a play I wrote a long time ago and to see it done so well—to see that it still speaks to audiences. I think the generations that have come after the play are able to accommodate a number of plots easily."
He only hopes he does as well the second time for Signature because How I Spent My Summer Vacation has a pretty unhappy history. "I've always felt that this one was underappreciated, but," he shuddered, "it was jinxed from the beginning.
"It started to be directed by Joan Micklin Silver. Julie Bovasso, who was playing the lead, had a major drinking problem and just couldn't get her lines, so we finally brought in Jacqueline Brookes. Then the cast said, 'No, we don't want to work with Joan Micklin Silver. She doesn't know what she's doing.' David Trainer, who had just directed The Dining Room for me, said, 'I'll direct it, but I won't put my name on it because it's not my cast.' Nobody took directing credit. Everybody was upset. But we opened, and on critics' night, a man had a [heart] attack in the second row. We stopped the show and called an ambulance, carted the man out, returned to the show, started where we left off—and, a half hour later, the toilet in the men's room overflowed."
The play survived that evening and became one of the most produced in his canon. "It's done all over the southwest because it's great for kids to do … There was a high school that did it here in New York, and they asked me to come see it, so I did. That play works!"
But Mr. Gurney's longest run is his marriage to Mary—56 years and counting—and, as befits Albert Ramsdell Gurney Jr., she's commonly known as "Molly" to his "Pete."