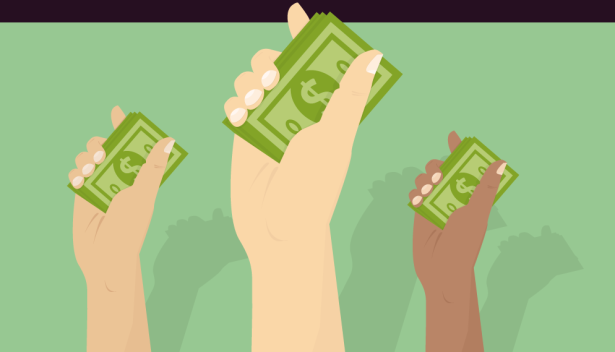 The tech world is full of its rivalries: Lyft and Uber. iOS and Android. Snapchat and whoever is trying to copy them this week. It's rare, however, that we get a truly comprehensive look at how two companies line up side by side.
Shopify published an enormous data survey last week of over 400,000 available Kickstarter and Indiegogo campaigns, and the results are less-than-flattering for Indiegogo. Shopify scraped public campaign pages to build their dataset, and the crowdfunding firm that did the scraping for them has published a guide to how they gathered the data.
Some of the revelations in the study have been obvious for years, and have been fully chronicled in crowdfunding advice articles. Keeping funding goals as low as possible, for example, directly correlates with a higher success rate, and small businesses have a terrible time trying to raise money compared to people crowdfunding comics, albums and book releases.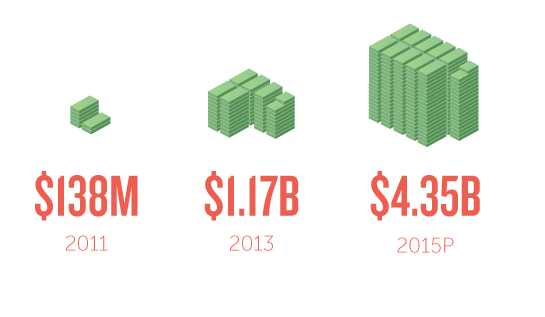 But the study has a small collection of original takeaways that reveal the makeup of Indiegogo campaigns and the general landscape of crowdfunding, including:
Over 95 percent of Indiegogo campaigns are "flexible," meaning that they pay out if even if creators don't make their goal.
Only 9.8 percent of Indiegogo campaigns reach their full funding goal, as opposed to 43 percent of all Kickstarter campaigns. If you only count all-or-nothing Indiegogo campaign their success rate is 17.1 percent.
Crowdfunding is a better space for female founders than traditional venture capital: 37 percent of successful campaigns are led by women, as opposed to 5 percent of VC-backed companies.
At this rate of growth, total funds raised on crowdfunding platforms is expected to reach $4.45 billion in 2015.
Indiegogo's common defense against the allegation that they're not as reliable as Kickstarter is that they're much more open: Kickstarter has strict guidelines about which projects it will approve and which it won't.
Unfortunately, this means that Indiegogo is crowded (har har) with Kickstarter rejects, projects that don't stand a chance from the get-go, and sometimes even projects that make dubious promises.
An Indiegogo spokesman told Betabeat that the numbers are innaccurate without being able to say why, and they've thrown shade at past attempts to scrape their site for data. A Kickstarter spokesman, however, says that the data looks solid, and when you line up the data Shopify collected on Kickstarter with the complete numbers Kickstarter makes openly available on their own site, the data hovers around 90 percent accuracy.
So, to think that the numbers are grossly out of order when it comes to Indiegogo would suggest that Shopify's methods are somehow incredibly effective on Kickstarter, but grossly inaccurate on Indiegogo. Indiegogo hasn't yet been able to justify or explain the alleged "inaccuracy" of the report.
Both platforms have been growing year over year, but one of the main draws of Kickstarter is simply the brand name. As evidence, here is a video from an Indiegogo campaign to help raise money to make a Kickstarter campaign, based on the idea that no one has ever heard of Indiegogo:
[youtube https://www.youtube.com/watch?v=XWr4hRvItZ0]