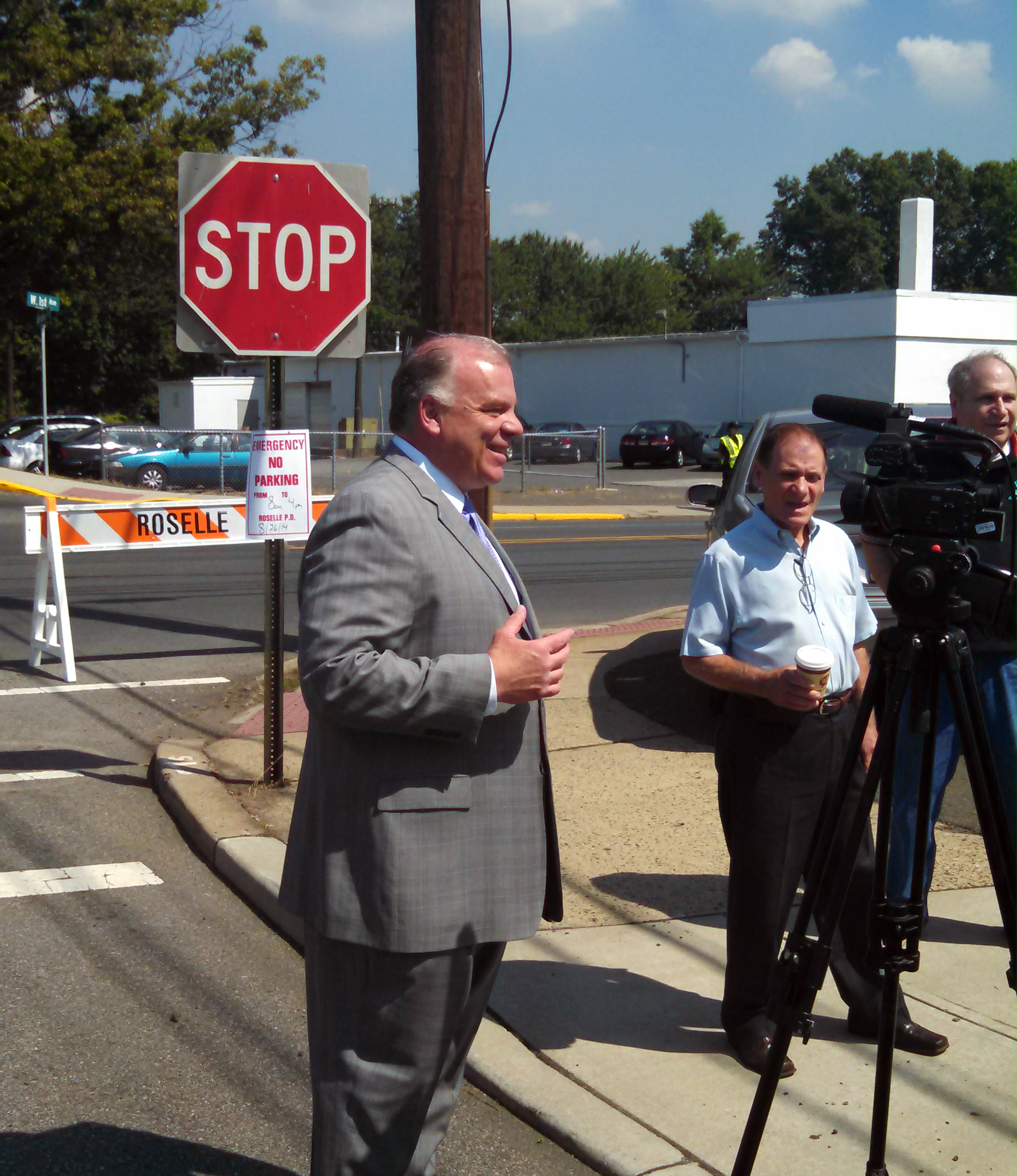 EWING – On the eve of what's being billed by Gov. Chris Christie's office as a "trade mission" to Mexico — but what many see as a critical foreign policy test run as the Republican explores a presidential primary bid — Senate President Steve Sweeney (D-3) last night wouldn't question the motives of his political compatriot across the aisle, saying only that he hopes "whatever he's doing helps" the Garden State.
"He says it's a trade mission and I'm not going to accuse him of anything else," Sweeney told PolitickerNJ over a plate of h'ordurves during last night's fundraiser for the Mercer County Democrats at the Mountain View Golf Club in Ewing. "But I hope he comes back and does something because the economy here in New Jersey has been struggling for the entire time he's been governor. "
Christie is traveling to Mexico today where he'll spend three days meeting with business leaders, local citizens, and the country's president, Enrique Peña Nieto. He has branded the trip as one that will "enhance economic and cultural ties" between New Jersey and Mexico. The two exchange billions of dollars worth of goods each year, according to the administration, and New Jersey is home to a significant population of Mexican-Americans.
But it's also hard to resist viewing the trip in the context of Christie's presidential ambitions, and experts say the excursion allows the Republican to dip his feet into the world of international politics ahead of 2016 — something he's had little experience in during his time as governor.
Sweeney expressed some concern over the governor's recent absences — which have also included weekly trips out-of-state as head of the Republican Governor's Association — but noted that those absences haven't necessarily kept the two from working together on bi-partisan legislation like the state's recent bail reform.
"Listen, he's traveling the country — someone said he's been out of the state 60 days so far," Sweeney, himself eyeing a gubernatorial run should Christie leave for the presidential trail, said. "As long as you have people left behind that can make decisions, it's fine. If we can't reach each other or get things done, then it won't be."