ABC's Good Morning America dropped a BOMBSHELL announcement this morning, revealing the 19th cast of Dancing with the Stars. This means A) Dancing with the Stars is still on whaaaaaaat and B) It's time once again for me to use every available tool at my disposal to figure out just who the hell 90% of these people are. Seriously, though. In today's world where Bear Grylls can launch Channing Tatum out of a helicopter this is still the best list Dancing With the Stars can come up with? I suppose Dancing with the Chick Your Parents Might Recognize From a Commercial doesn't have the same ring to it. Anywho, here is all 13 contestants ranked from best to worst, and by that I mean by how much I had to use the internet to find out what their face looks like.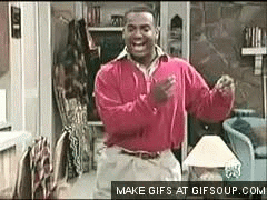 Name: Alfonso Ribiero
Google-ing Required: NONE. Come on, it's Carlton from Fresh Prince of Bel-Air. If you didn't know that you either stayed far away from pop culture in the '90s or you were born after 2001, in which case what are you doing in this post I plan on using swear words. Unfortunately after Fresh Prince Alfonso didn't do, um, anything, but he tops the list because of the one time he'll do the Carlton Dance on the show, which will immediately boost ratings by 500%.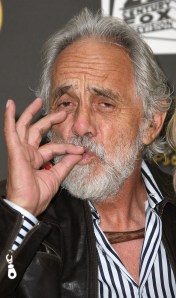 Name: Tommy Chong
Google-Ing Required: I'm very familiar with Tommy Chong's work. For…medical reasons. Moving on.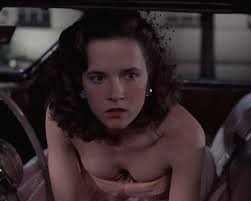 Name: Lea Thompson
Google-Ing Required: Just a little. At first I wasn't sure but a simple search later I was all like "Oh, Marty McFly's mom!" (That is how I know her, which is why the picture up there is 29 years old. Maybe she looks different now?) And after Guardians of the Galaxy's post-credits scene, maybe Dancing with the Stars is her launch pad for a big comeback. Spoiler alert, it was Howard the Duck. Howard the fucking Duck.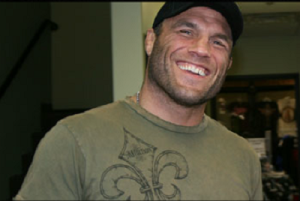 Name: Randy Couture
Google-Ing Required: Absolutely none. Randy is a superstar. Biggest celebrity on this list. I mean that. He doesn't scare me, I genuinely mean it. But actually I don't. *changes address and phone number and name*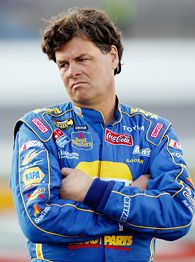 Name: Michael Waltrip
Google-Ing Required: A fair amount. And even with that I only really found out he's a NASCAR driver, and that is an area where my knowledge is limited. To be fair I think knowledge is limited in even the most hardcore NASCAR fan. But I still don't know what Michael Waltrip brings to the table in terms of excitement and watchability. Let's check out his Twitter!
I smell a fan favorite right here.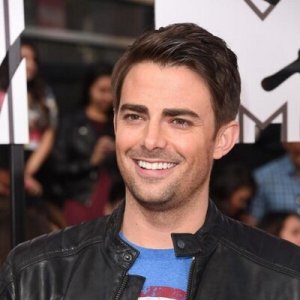 Name: Jonathan Bennett
Google-Ing Required: Fun Fact – Did you know you get more hits if you Google "hot guy from Mean Girls" than if you Google "Jonathan Bennett." But I will say, getting to make out with Lindsay Lohan BEFORE the mental breakdown immediately makes him the most successful person on this list.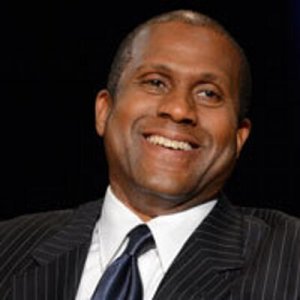 Name: Tavis Smiley
Google-Ing Required: People tell me this guy is sort of popular, but for me it took a whole lot of Google-ing. And not one result was for a clown, as I previously anticipated. Automatically disappointed in this man.
Name: Janel Parrish
Google-Ing Required: A lot, but to be fair that is only because I'm not exactly in ABC Family's "target audience," which means I'm not exactly "14." So I'm not up to date on my Pretty Little Liars, but all that searching did bring me to Ms. Parrish's IMDB page, where I see she is set to star in a little film called High School Exorcism, which based on name alone is now my favorite movie. So there's that.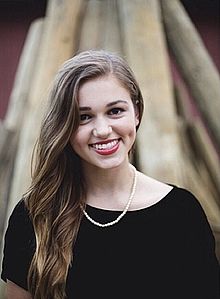 Name: Sadie Robertson
Google-Ing Required: To be fair, I knew her name from somewhere, but that's only because an inexplicably gigantic amount of people watch Duck Dynasty. I can't even begin to explain how much is wrong with someone being on a reality show supposedly made for famous people because they are famous for being on a reality show. I'm not even sure what I just wrote.
Name: Antonio Sabato Jr.
Google-Ing Required: To be honest, I'm still not sure who this dude is or what he does. I can't imagine why ABC would even want him on their show, or what he could possibly do to bring in more viewers.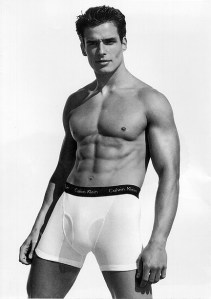 Name: Betsey Johnson
Google-Ing Required: A crap ton. Although, according to my sources (Wikipedia), she is a designer "best known for her feminine and whimsical designs." I, on the other hand, own about five shirts, three of them black. Betsey and I's interests differ.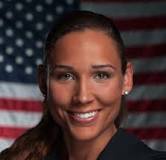 Name: Lolo Jones
Google-Ing Required: Woo, boy. I did eventually find out that Lolo  is the one of few athletes to compete in both the Winter and Summer Olympic Games. Here's to hoping she can take home the win on Dancing with the Stars FOR AMERICA because she didn't win anything at the Olympics.

Name: Bethany Mota
Google-Ing Required: Barely any, but that's because after one click I saw that Ms. Mota is famous for being a "Youtube sensation," at which point my computer decided to throw itself out the window (it's fixed now, thanks Observer tech team!) Can we stop with this? "Choice Viner" is not an award. "Youtube sensation" is not a star. And the funniest thing is, Bethany Mota is probably going to win Dancing with the Stars, signalling the final step in popular culture's downfall. All we can hope is that some brave soul gets it on Vine.