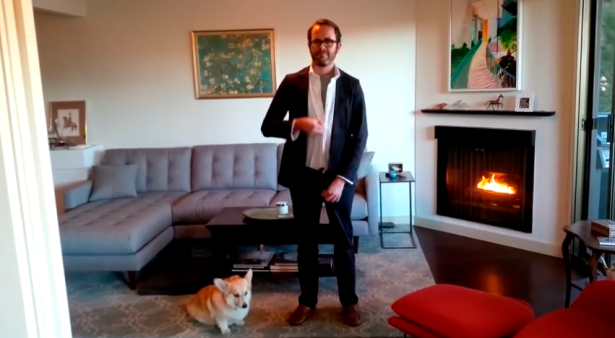 Good news for all of you men out there who strive to wear as few individual pieces of clothing as possible: a one-piece suit might soon be a reality.
The fascinating and, surprisingly, fashionable concept is called the Suitsy — a "business suit onesie hybrid" that combines pants, a dress shirt and a suit jacket all into one nifty garment, Business Insider reports. The proposal for the Suitsy is posted on Betabrand, a site that lets users create, crowdfund and manufacture ~cutting edge~ clothing ideas.
The Suitsy was designed by San Francisco resident Jesse Herzog, who works at a real estate development firm.
"Welcome to a revolution in apparel for the modern gentleman," Mr. Herzog writes on Betabrand. "Imagine looking professional but feeling like you are in pajamas. Consider wearing a suit and a onesie at the same time."
Also, this: "It's like if a jumpsuit and a business suit had a lovechild." So classy!
You'd think it'd be pretty undesirable, but Mr. Herzog's creation seems to be garnering quite a bit of popularity, judging by the comments section.
"Mother of God… I may actually consider buying this," one Deven Seymour wrote. "I need one regular looking suit in my wardrobe anyway, right? It might as well be comfortable! And the pants and shirt being one piece will be handy, as no belt or suspenders would really be needed. Your pants will always stay up!"
"Love it! Simple, dashing, stylish as a suit outta [sic] be," raved someone named Nancy Cassidy.
Still not sure if the Suitsy is for you? Here's a YouTube demonstration of how it works, featuring an adorable corgi:
[youtube https://www.youtube.com/watch?v=jhkfWYwLF8Y&w=560&h=315]