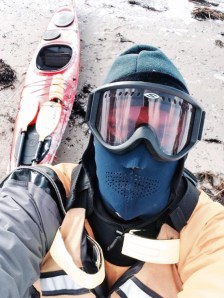 Rusty Foster's Today in Tabs, Media Twitter's favorite daily newsletter that the Observer wrote about right after it went on summer hiatus at the beginning of June, is coming back next week, Mr. Foster announced this afternoon in a special edition of Tabs:
NEXT WEDNESDAY
SEPTEMBER SEVENTEENTH
TABS RETURNS
FOR REAL
AND IT WILL BE
LIKE SWEATER WEATHER
FOR YOUR SOUL
Mr. Foster also announced a few changes. Today in Tabs, which had been syndicated by Newsweek since December, will move to Fast Company.
"But! [record scratch sfx] I am also excited to announce that Today in Tabs on the web is moving to FastCoLabs, part of Fast Company's web network," Mr. Foster wrote. "'What is FastCoLabs?' you ask? That's an excellent question! I don't know! No one does! It's a website that exists, and pretty soon it will be where you can find Tabs in our beautiful, media-rich web incarnation."
The newsletter will is also moving from five days a week to four. "Let's face it, I hardly ever did more than four days a week anyway, I'm just making it official policy now. My day off will be random and capricious but also calculated to happen on the day you are most bored in the afternoon in any given week," wrote Mr. Foster.
Four days a week is better than no days a week, right?