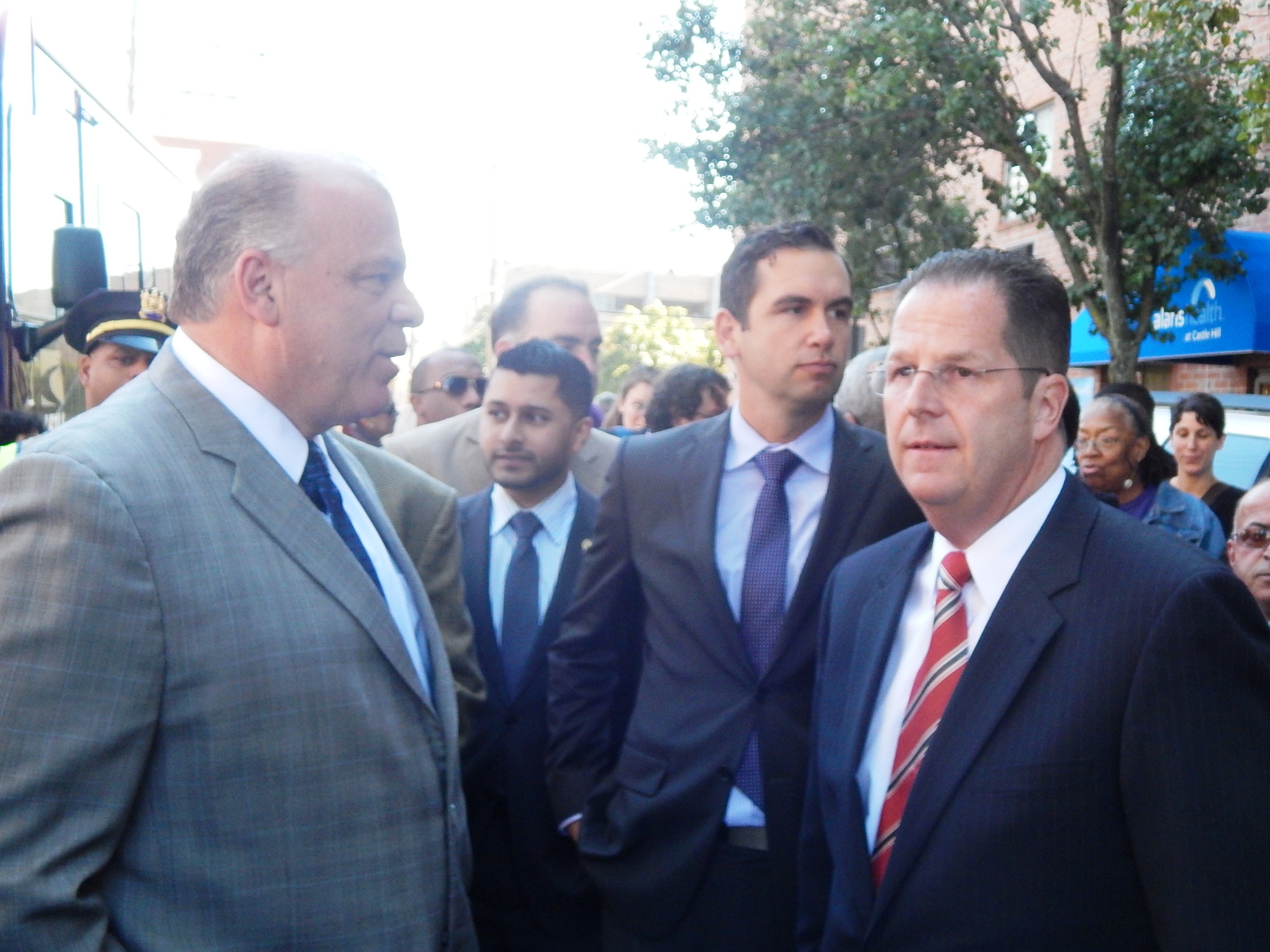 Union City Police last night arrested a man who had wanted to run against Mayor Brian P. Stack earlier this year. They charged Jose Falto after complying with his directive to confiscate his gun and then hearing him make what they construed as a threatening comment about the mayor. 
Police charged Falto with making terroristic threats, according to the police report.
In separate interviews with PolitickerNJ, Falto blamed the police and the city, saying their actions amounted to payback because he nursed designs on challenging the mayor and said he plans to sue, while Stack said he takes the threat seriously and expressed concern for his family.
The backdrop this week for both men reflects personal duress and strain.
Falto's ex-wife died this week and he said his behavior was an expression of pure grief. For his part, Stack is going through family turmoil himself, as he cares for his ailing, 82 year-old mother.
The two men have a history.
Falto was Stack's high school guidance counselor.
According to the police report, the reporting officer responded Wednesday night to a call place by someone at Falto's house about an anxiety attack he was suffering.
Once the police arrived to the Union City man's residence, Falto told the police to go into his house to retrieve his gun and at one point allegedly made the threatening comment about the mayor.
Falto said his comment was not a direct threat at the mayor but at those operatives who work on his behalf and, in Falto's view, politicize everything.
"Mr. Falto was crying the extremely emotional when we met him," the officer wrote in his report. "Mr. Falto stated that his ex-wife [passed] away a few days ago."
The officer said Falto had been drinking, according to the police report.
"Mr. Falto stated that he has a gun in his house and that he wants me to take it out of his house because he is going to kill someone if I do not," the officer wrote.
Falto blamed the police for three past heart attacks.
Cops secured Falto's gun, according to the police report. But he continued to act in a disoriented fashion, police said, and at one point said loudly, "They better not come to the wake, 'that Stack I'll get them.'"
The officer said he then decided to handcuff Falto "for his safety and ours."
"It appeared that Mr. Falto was having a mental breakdown," the officer concluded.
Falto went to the hospital and then to police headquarters, where he was booked.
He said he plans to sue.
"I'm 64 years old, and because I had the audacity to run against [Mayor Stack], they handcuffed me," he said. "I called them with a problem, with someone blocking the driveway."
He admitted he was suffering the "horrible loss" of his ex-wife, but said police hurt his arm and acted in overkill capacity. 
"They held me and fingerprinted me like I was a criminal," Falto told PolitickerNJ. "I plan to press charges against the city."
Stack said the incident had nothing to do with politics.
"My number one priority as mayor is the safety of the residents and when someone threans me, I take it seriously," the mayor said. "I hope this guy gets the help he needs."
After initially presenting himself as a challenger to Stack earlier this year, Falto told Hudson County TV in March that he planned to withdraw his petition signatures after failing to summon a full slate to challenge the mayor's commissioners.
Aftert his arrest, Falto last night posted bail of $2,500.
"Needess to say my heart goes out to his mother," Falto said of the mayor.