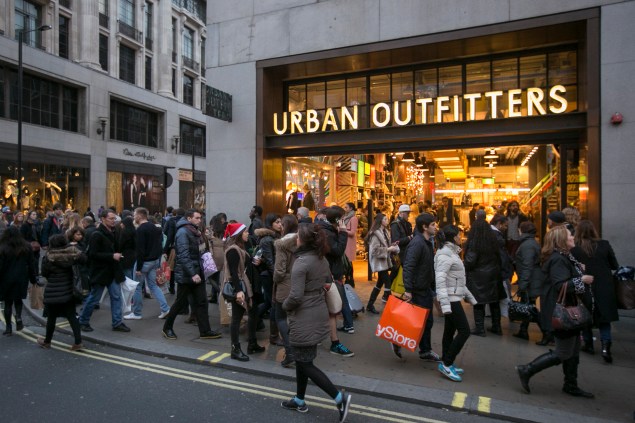 Earlier this year, I found myself browsing the vinyl at the Urban Outfitters in Dallas' Mockingbird Station. Rifling through the records, I noticed a young female clerk lurking behind me, smiling brightly and gazing expectantly at me.
"So these [LPs] play on record players besides the ones we sell?" she asked, without a trace of irony. "I wasn't sure how that worked."
Although incredulous laughter was my initial reflex, I just smiled and said, "Yeah, they play on pretty much any turntable," somehow without collapsing in an amused heap.
That exchange returned to me after reading this week's reports of Urban Outfitters' claims of dominance in vinyl retail.
The news wasn't wholly surprising—vinyl is now sold at Whole Foods and Target, for God's sake—even as part of me felt Urban Outfitters' good fortune was just a bit of dumb luck.
After all, the resurgence of vinyl's popularity is perpetually hailed as the lone sprout of hope in the music industry's otherwise apocalyptic existence, with sales growing impressively year-over-year (Nielsen Soundscan reported 6 million vinyl units sold in all of 2013).
It's good buzz for Urban Outfitters to tout its success in slinging LPs, but they aren't making waves so much as riding one.
And the crash landing on the beach may be close at hand.
Lost amid all the adulatory reports is the fact that however well vinyl does, total physical album sales are still down overall (120 million total thus far, to last year's 142 million, a drop of nearly 15 percent), and streaming services are doing far better (usage is up 50 percent, compared to this time last year).
It's a conundrum even the most clueless Urban Outfitters clerk could solve: vinyl is a welcome tonic for an ailing music industry, but it's also a temporary one.