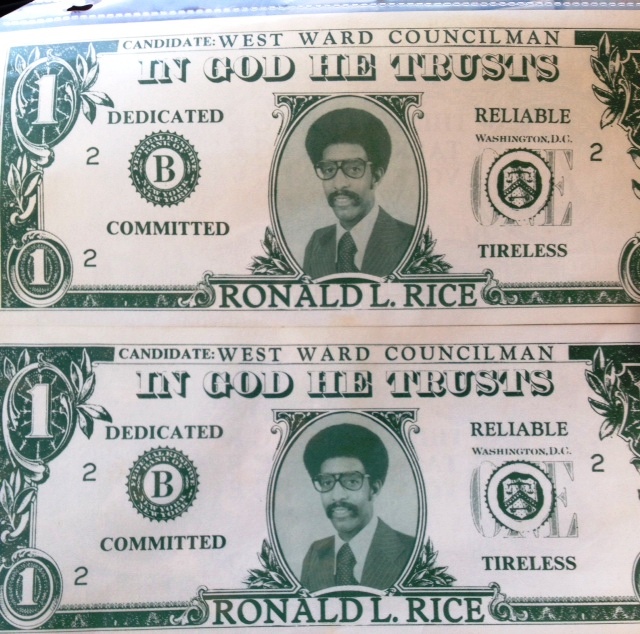 A PolitickerNJ reader sent us the above NJ campaign memento featuring a familiar Trenton face.
A Newark operative, the reader said he found the retro Ronald L. Rice for Newark West Ward Council piece at an antique dealership in Barnegat in a pile of mostly national political memorabilia.
"Worth more than a dollar nowadays," cracked the operative, in reference to the piece, which is best observed while listening to this.
On the reverse side, the campaign slogan reads, "Think Rice, Talk Rice, Vote Rice."