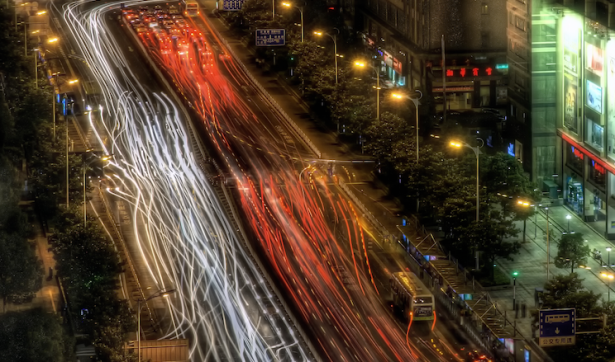 Every other week, some automotive CEO or founder you've never heard of will make news and keep their stock prices stable by guessing at the future of self-driving cars. Late Wednesday night, the robot-fearing space explorer and transportation tycoon Elon Musk of Tesla and SpaceX took his turn when he told the Wall Street Journal that Tesla would have self-driving cars ready in six years.
"The big car companies have been a lot slower than I thought," he said.
Mr. Musk is fond of making fanciful predictions and projections about the future of transportation, but saying that he'll have a self-driving car in six years isn't as far fetched as, say, a bullet-speed interstate monorail in the sky. After all, Nissan says that they'll have self-driving cars ready by then, too.
The issue isn't when the self-driving car is a working technology, but whether or not they'll actually be able to drive on our roads.
The touchstone example right now is Google's self-driving cars: in order for the cars to navigate, they can't just cruise around on the elementary, GPS-powered maps we already use to get directions. Instead, Google uses a car-mounted scanner to travel slowly and map a roadway down to the inch. The height of every curb, the width of every lane, slight changes in elevation — everything that could factor into driving behavior.
Google has, in the past few years, used this technique to map about 2,000 miles of road around the Mountain View area where the cars have been successfully buzzing around. As the Atlantic points out, there are over four million miles of roads in the U.S., so mapping them will likey take than a couple of years.
Google even admitted in a press conference in May that it's easier to do this mapping in cities and denser areas, and that the way the technology stands, the cars are only able to travel those 3D urban landscapes at about 25 miles per hour. To handle millions of miles of rural terrain is a bigger task than just building a car that theoretically could.
Usually the problem with implementing futuristic new technology is making sure that legislation allows for it, like we've seen commercial drone users clash with the FAA. But legislation for self-driving cars is coming. New York is ready to review this issue this February, and Nevada has been surprisingly progressive about passing state-wide legislation.
Even if we have the technology, the legislation is there, and people are ready to give up their stick-shifts to let the almighty Google drive them to work each day, it doesn't matter until the mapping problem is solved. Until then, we won't be able to take our self-driving cars out of the garage.