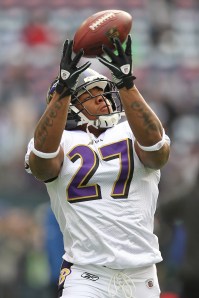 Yesterday Ray Rice, a star football player with the Baltimore Ravens, was released by his team after a horrific video of him brutally beating up his fiancé was made public. Although Rice appears to have avoided a jail sentence for this assault, it is not clear when, or if, Rice will return to the NFL. The NFL commissioner Roger Goodell is coming under fire for not acting in a quick or decisive enough way once the evidence of Ray's actions became available; and it is certainly possible, perhaps likely, that if the video had not become public, Rice would not have any faced any serious consequences for his violent actions. Nonetheless, it is significant, and appropriate, that Rice's team took such a strong action against a very good player.
A few days before Rice's release a baseball film came out. No No: A Dockumentary is a movie about the late Dock Ellis who was once known as a very talented, but controversial — which was 1970s speak for an African American who spoke his mind — right-handed pitcher. Ellis is now known primarily as the man who threw a no-hitter while high on LSD, but he was a very good pitcher for about a decade including one good year with the New York Yankees. Ellis, who died in 2008 after working for several years with drug addicts, has become something of a cult hero among some baseball obsessives. The film is part of a process of rehabilitating Ellis's baseball reputation that had disintegrated during his last years in the game as he clashed frequently with management.
The contrasting fates of Rice and Ellis demonstrate that political mores in the U.S. are changing, albeit slowly. Domestic violence in professional sports is not a new phenomenon. Brett Myers, Milton Bradley and Pedro Astacio are just some of the relatively well known baseball players who have been linked to domestic violence in the last 20 years, but the list of professional athletes is a lot longer than that. In the NFL the problem is particularly acute. Most of these abusive athletes received light suspensions; and the issue was never, until very recently, seen as presenting a crisis for baseball, football or any other sport. Drugs, however, have been different. In the mid-1980s, for example, a number of top big league stars, including Dave Parker, Keith Hernandez and Vida Blue received suspensions, fines and other punishments for using cocaine.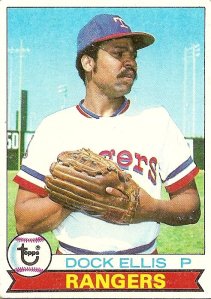 It is a sign of progress that in 2014 domestic violence is seen as a far more serious problem for professional sports, and anywhere else, than the use of recreational drugs. Ellis is now understood as a man who struggled with addiction, but did not hurt anybody other than himself, while Rice is broadly viewed as a violent offender who should not be enjoying the life of a star professional athlete. A generation ago it would have been hard to imagine a ballplayer who committed domestic violence being punished in the way Rice has been, or of a Dock Ellis's extraordinary accomplishment being so publicly celebrated. Although there is clearly much progress still to be made, this is a reflection of what has changed in the U.S. in the more than 40 years since Ellis held the hapless San Diego Padres hitless.
Lincoln Mitchell is the national political correspondent for the Observer. Follow him on Twitter @LincolnMitchell