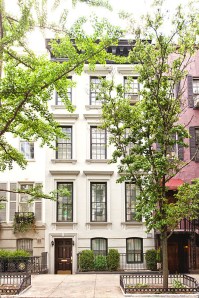 Among Brown Harris Stevens agents, Douglas R. Benson is not known as a maven of townhouse sales. Still, Mr. Benson has been in real estate for nearly three decades, and it is not surprising that when he and Paul Dassenko, a high-ranking insurance executive, put their place at 228 East 62nd Street on the market in May, Mr. Benson saw no need to outsource the assignment. Who, after all, could know the home better, speak about it with greater authority?
And we're sure the buyers, Mai Yi Fei LLC, were put at ease by the pair's eminently reasonable expectations; they bought the property in 2007 for $6.7 million and have just relinquished it for $7.2 million, according to city records—$95,000 short of the asking price. (They did a bit better the last time around, selling a nearby condo for more than $8.9 million.)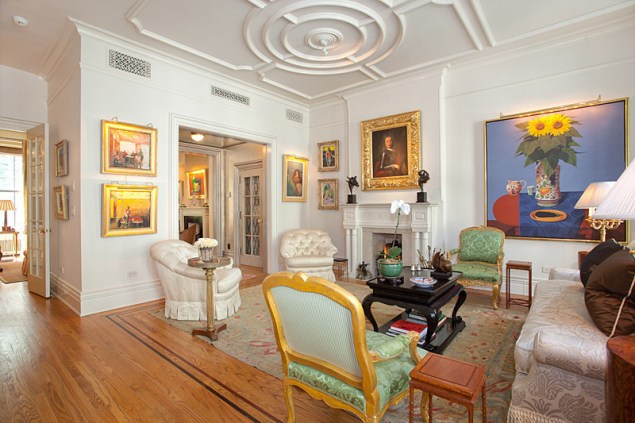 But do not be fooled, reader, by this apparent bargain. Built in 1905, the townhouse, which stands in the Treadwell Farms Historic District, appears to evince low-key stateliness without becoming dowdy. (Although there does seem to be a kind of weird, red-floral thing going on in the dining room, which also has lovely dark hard wood floors.) There are four traditional floors, plus a finished basement containing a staff room, gym and wine cellar, among other extras. Upstairs, ceilings are high and, in some cases, garnished attractively with trim. Two of the four bedrooms—including, quite naturally, the master—feature gas fireplaces and en suite marble baths. (These latter hearths account for only half of the home's total.)
A well-greened and deeply sunken garden sports a stone patio large enough for sizable al fresco soirees—perhaps even, with some reconfiguring, a spirited game of shuffleboard. Given the relatively limited number of photos included with the listing, we're going to guess that some opportunities for improvement lurk somewhere within. Nonetheless, were we not so wary of bruising Mr. Benson's professional pride, we'd be tempted to say that his old place very likely sold itself.