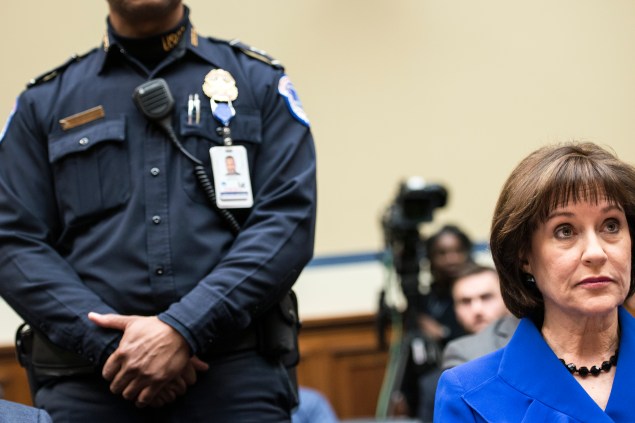 Late last Friday afternoon, in a blatant "late news dump" to avoid making headlines about the Internal Revenue's witch hunt against conservative non-profits, the IRS disclosed to Congress that five more of the IRS computers containing relevant records had mysteriously crashed. Those computers belonged to colleagues of Lois Lerner, whose conduct is at the center of the investigation.
Perhaps there is some strange computer virus that selectively trashes records inconvenient to incumbents, like the "glitch" that erased part of Nixon's tapes. How else to explain the fact that this is the fourth announcement of an ever-expanding computer calamity connected to Lois Lerner to emerge from the IRS?  First it was just Lerner's computer that was affected, then those of her closest co-conspirators, then "no more than twenty" computers, and now an ever larger batch of burned out workstations.
Even more interesting, the IRS has apparently not yet shared this newest tidbit with Judge Emmet G. Sullivan, the distinguished and courageous jurist presiding over Judicial Watch's Freedom of Information Act lawsuit. Judge Sullivan has made the most progress so far in uncovering the conspiracy among Lerner and friends to target, harass and illegally obtain information from conservative non-profit organizations to benefit Mr. Obama's reelection campaign—for which the law firm of Ms. Lerner's husband, Michael Miles, also hosted a voter registration event.
Tom Fitton, President of Judicial Watch, told the Observer: "The belated admission of more supposed missing IRS evidence shows this Obama administration is absolutely contemptuous of Judge Sullivan.  Judicial Watch lawyers are preparing to ask the court this week for relief in light of the Obama administration's continuing efforts to thwart Judge Sullivan's orders. In the least, we plan to request discovery to get past this Nixonian obstruction."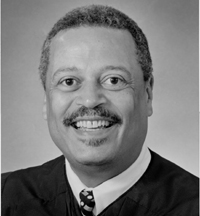 Some of the IRS emails, which miraculously survived long enough to be produced, expose that Ms. Lerner and her comrades also corruptly requested donor information from conservative charities for a "secret research project." The IRS has also admitted illegally using and disclosing that information.
We broke the news last week that Lerner and the IRS wiped and destroyed her Blackberry and all its content even after the congressional investigation began. The IRS reluctantly disclosed that information only because Judge Emmet G. Sullivan didn't accept the carefully crafted declarations in the agency's first response. As we predicted—and thankfully for the American public—he pushed for more information. He required the IRS to submit additional declarations, answering even more specific questions. Had he not done so, we wouldn't know Lerner and the IRS also destroyed her Blackberry. The IRS did not make any mention of her Blackberry in any of its many prior filings—much less in its initial sworn declarations.
We have no report yet from the Treasury Inspector General, and at the rate the IRS officials keep proving it's own prior testimony perjurious or wrong, it's an ever moving target. Indeed, according to the AP, "J. Russell George, the Treasury inspector general for tax administration, said his investigation is ongoing, with facts 'still coming to light.'"
While the agency continues to blame "computer crashes" for the now more than 20 people whose emails are "missing," no IRS official has yet to identify when or how each computer crashed—much less why. We know Lois Lerner's hard drive, which was "scratched" only a matter of days after receiving a letter from Congress requesting her emails. The IRS then destroyed it. The IRS followed a year later with the destruction of her unimpaired Blackberry containing emails for the same period. As we reported first, it made no effort whatsoever to obtain information from the Blackberry—despite being well into the Congressional inquiry. That is obstruction of justice and destruction of evidence—worse than the conduct for which Leslie Caldwell, now head of the Criminal Division of the Department of Justice, destroyed Arthur Andersen LLP and its 85,000 jobs.
Any number of federal criminal statutes might apply to these facts, including Title 18 of the United States Code, Section 1343—Wire Fraud; Section 1503—Influencing officer generally; 1505—Obstruction of  proceedings before department, agencies and committees; and Section 1519—Destruction, alteration, or falsification of records in federal investigations.  Sections 1343 and 1503 are also predicate offenses for the federal Racketeering Statute, Section 1961, which provides that a "pattern of racketeering activity" can be proved by committing two predicate acts.   These statutes are punishable by terms of imprisonment varying from five to twenty years.
While Lois Lerner and her husband vacationed in Nantucket, Judge Sullivan gave Magistrate Judge Facciola until September 20 to "assist the parties" in finding the emails from other sources. The IRS has admitted there is a massive back-up of all federal emails, but prefers to continue to obstruct justice rather than go to the trouble of finding the emails. I wouldn't want to be the Department of Justice lawyer making that argument to Judge Emmet Sullivan.
When Judicial Watch asks for more discovery, Judge Sullivan could order the IRS to go to the back-up data immediately. He could also have a third party retrieve the information from the servers. The IRS has no credibility.
So yet again, the IRS simply creates more questions and at least five more reasons for Judge Sullivan to name a special prosecutor. When did each of the now more than 20 computer crashes occur—by date and time? How could that possibly happen? Why did the IRS prematurely cancel its longstanding contract for backup? Why did it take this long to find out that 5 more had "crashed?" Where is the Blackberry or other device for each of the persons whose computer crashed? What servers are implicated? Whose resignations are forthcoming? Why is Koskinen still there? Who is on Emmet Sullivan's short list to be the special prosecutor?
Evidence is mounting by the day that Lois Lerner and her co-conspirators abused the power of the sovereign, violated the trust of the people, lied to Congress, destroyed documents and evidence of their wrongdoing, and violated multiple criminal statutes.
With the revelations of this last week, Lois Lerner and the IRS might as well be sitting on a ticking bomb . . . and it's about to explode.
CORRECTION: An earlier version of this article cited an incorrect Section of Title 18 of the United States Code. The Observer regrets the error.
Sidney Powell worked in the Department of Justice for 10 years and was lead counsel in more than 500 federal appeals. She served nine U.S. Attorneys from both political parties and is the author of Licensed to Lie: Exposing Corruption in the Department of Justice.