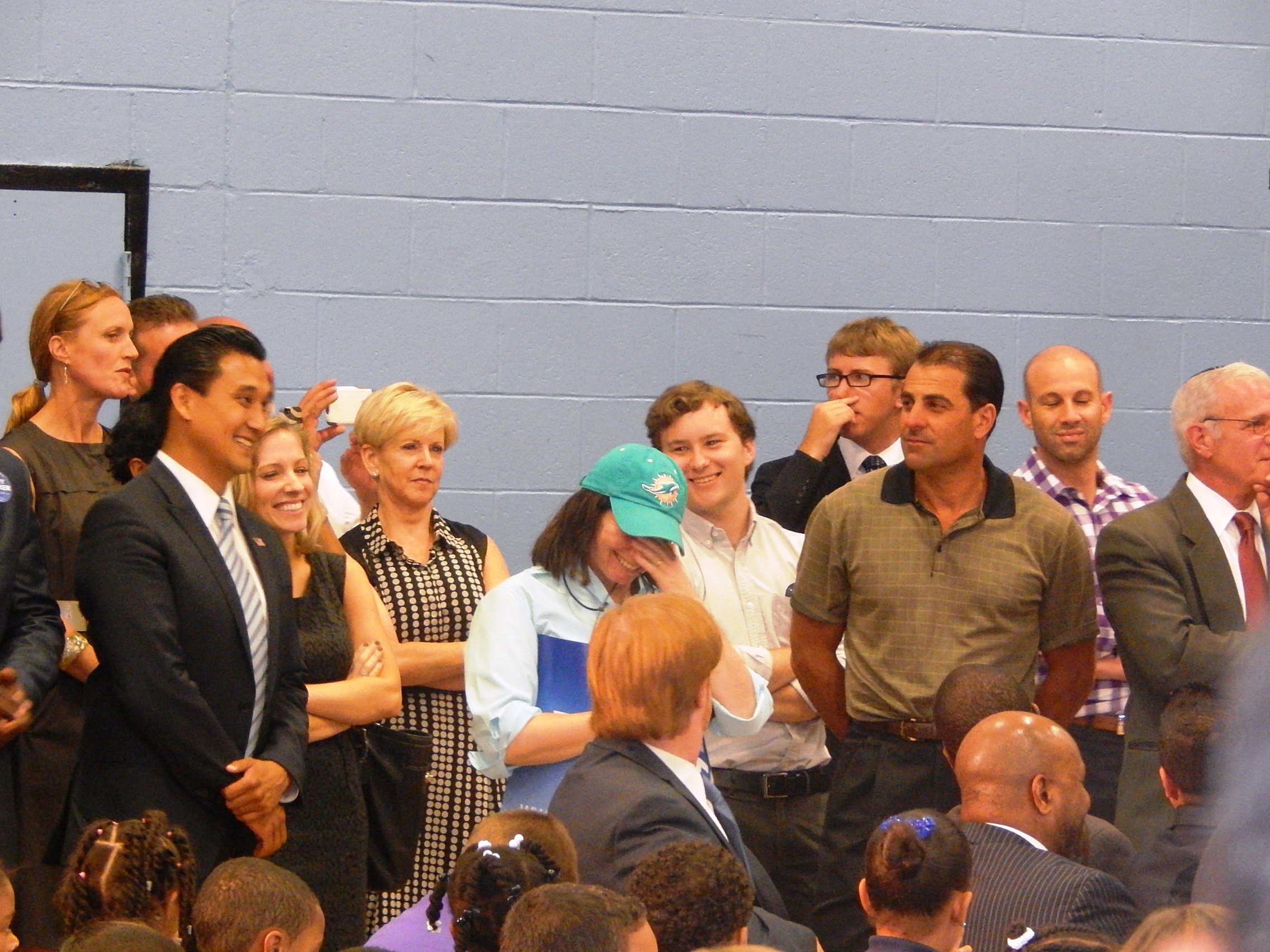 WINNERS
Tom MacArthur
The Republican candidate for Congress in the 3rd District received the support of both the Laborers and the Carpenters in his bid to succeed retiring U.S. Rep. Jon Runyan (R-3).
Joe Cryan
The veteran assemblyman from Union Twp. Received the full backing of the Union County Democratic Committee toward his sheriff's candidacy. Cryan hopes to succeed the late Ralph Froehlich.
Michael Ince
The retired FBI and former Clark cop has the backing of the Union County Republican Party in the November race with Cryan to succeed the late Sheriff Froehlich
Liz Muoio
The Mercer County Democratic Committee chair helmed a successful party fundraiser this week honoring retiring U.S. Rep. Rush Holt (D-12).
Cory Booker
You could look at this a couple of different ways. On the one hand, the U.S. Senator's three-pronged overkill statewide launch looks like panic in the face of a politically disconnected GOP challenger whom polls show trailing Booker by just ten points. But Booker did draw a significant cross-section of well-wishing supporters from all regions of the state this week, and deserves credit for not taking Jeff Bell for granted.
Jimmy Davis
After a long stand-off that contributed to his election victory in June, the new mayor of Bayonne this week announced a five-year teachers' contract agreement between union representatives and the local Board of Education.
LOSERS
Kim Guadagno
The Bergen Record reported that the state Attorney General's Office confirmed the subpoenaeing of the Secretary of State/Lieutenant Governor on a matter related to "Hoboken issues."
Aimee Belgard
The Laborers and Carpenters both backed the opponent of the Democratic Party nominee for Congress in the 3rd District.
Chris Christie
A Bergen Record report this week detailed how a Port Authority cop was told to shut up by a superior when he reported traffic problems a year ago in Fort Lee. The memo reopens questions about Bridgegate – questions the Mexico jaunting governor said a $9 million (and counting) taxpayer paid-for Mastro Report answered.
Eliyahu Weinstein
The convicted Ponzi schemer from Lakewood, who was previously sentenced to 22 years in prison for running a real estate investment fraud scheme that caused $200 million in losses, this week admitted that he also defrauded investors in connection with the Facebook IPO and several additional real estate deals and then laundered the proceeds of the scheme, U.S. Attorney Paul J. Fishman announced.
The NJGOP
Granted, Republican nominee Bell announced this week that Gov. Chris Christie will have a fundraiser for him later this month, but the challenger to global star Booker has zero money in the bank, according to the Federal Election Law Enforcement Commission (FEC), and the party appears unwilling in any sustained way to contest a now seemingly fully engaged Booker.