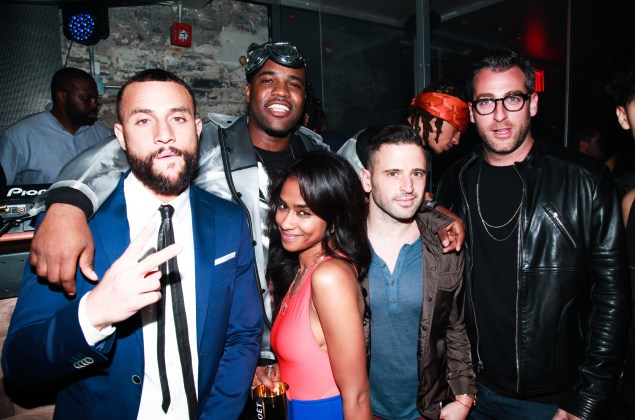 As Fashion Week returned to New York, thousands of young women and men visited, hoping their dreams of becoming a top model will come true. Waiting to catch these young hopefuls in an underground web of corruption are club promoters.
Every night, one can find teams of promoters herding young pretties down into thumping burrows of hedonism. With offers of free dinners, paid-for vacations, entry into an exclusive life few are privy to, many models fall for the highlife pitches. Top earning promoters will make thousands of dollars a night, bringing in between 10 to 20 girls and boys to attend hosted tables. The more important the unsuspecting model or celebrity is regarded to be—and some of them are very successful working models—the more a promoter can charge the club for his or her visitation. From newbies to top earners, they are all susceptible to the antics of promoter manipulation. And the numbers are soaring.
As hemlines rose, nightclubs, pop-ups and daytime deejay parties exploded all over the city and neighboring boroughs. Williamsburg this summer hit its peak as the new global fashion Mecca. Top promoters, many former fashion models themselves, sat outside fashion week castings waiting for models to exit. The Calvin Klein runway show casting was a specific target. Modeling agencies and management companies are now handing out books to their new models with specific restrictions against contact with promoters. So-called "promoter clauses" are being built into models' contracts and costly chaperones are being hired by agencies for girls and boys in development to insure that they don't fall prey to these bad actors.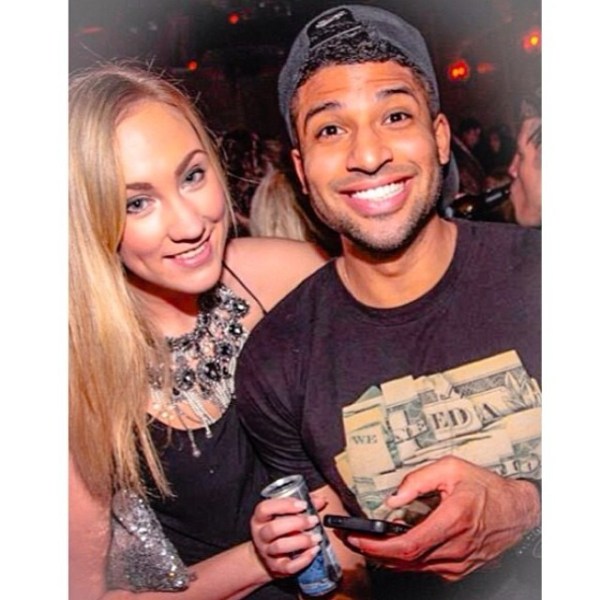 "The promoters have the numbers to the models' apartments," one model recently told me. "They call and ask for a specific girl. But because the industry is so fast-paced and the girls move cities so often, they will just say 'Well, who is this? I would love for you to come have dinner at an exclusive table. It's the hottest club in the city.'"
So who are these mysterious promoters making money off of their friendship with models? Ro Parra-Grady, James Hwang, Matt Asante, Ellington, Manny Mansingh and Mona Zarrin to name a few of the top earners in the field. Mr. Parra-Grady is currently dating Victoria's Secret model Bregje Heinen. Both of their Instagrams feature photos of the happy couple snuggling, along with statements such as: "One good girl is worth a thousand bitches." Mr. Parra-Grady's website is a single page called NYC Night Life that simply asks for your email.
But the key to these wealthy entrepreneurs is the apartments they keep. Promoter apartments are where boys and girls can live for free as long as they make nightly visits to clubs where a promoter can earn from $100-$1,000 dollars a night for each model who attends their exclusive table. Promoter apartments are scattered all over the city and the extended boroughs. I have heard of one in Williamsburg and one in Bushwick. Mr. Mansingh has one in Midtown open only to male models. Ellington has at least two model apartments, which hold upwards of 20 girls—one in Harlem and one in Soho. Ellington is so successful that he takes the girls he has living in his apartments shopping once a week to refresh their wardrobe.
Most often the models these promoters approach are ones from lesser-known agencies, often from Eastern Europe or South America with underprivileged backgrounds. They are easily seduced by the excitement and scene the promoters provide. They become addicted to drugs and alcohol that are given to them for just that reason. These young people, sometimes under 18, have no idea that these promoters are making money off their bodies. All they know is they are able to eat for free, drink for free, and are taken on vacations as part of a society so exclusive, so secretive, so antiquated it hasn't changed since the early '90s when I was a fashion model living in the city at age 16.
Today, pretties are lured to clubs like PH-D, Avenue, Tao, 1 Oak, Provocateur, Finale, Output, Darby, SL, Pink Elephant, WIP and Up/Down to name only a few. In fact, they have fine-tuned the promoter experience and become so successful that Wall Street is now involved. Goldman Sachs funds the EMM Group, which owns some of the biggest clubs in the city, including the newly opened hot spot on the Atlantic City boardwalk, Revel: HQ. In 2010, EMM group owners Eugene Remm and Mark Birnbaum were wrapped in controversy when 17-year-old Nicole John, daughter of Eric John, U.S. diplomat and ambassador to Thailand, died after falling from the Midtown apartment of one of their top promoters after spending the night partying at their club, Tenjune.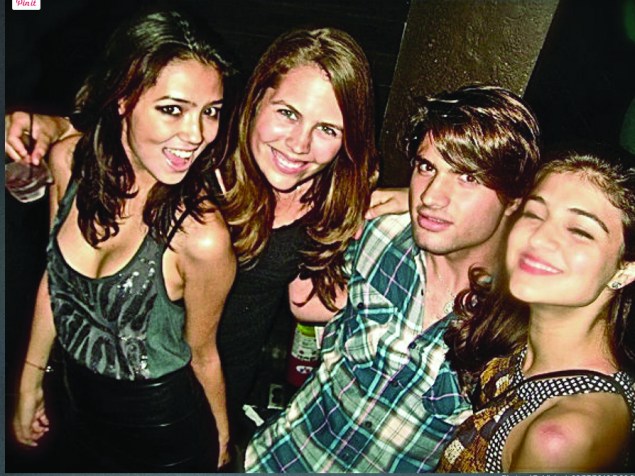 And the well gets even deeper. There is the new concierge card that connects all of it together. Called the Aristocard and owned by James Camp, the benefits of being a member of Aristocard are the obvious ones, such as exclusive tables at clubs, upgrades at partner hotels and priority reservations on private planes. But what's not so obvious is what is alarming. On the Aristocard Facebook page, it advertises backstage access to Fashion Week. This is particularly troubling, as models are often made to change very quickly backstage, and so, basically this card seems to be allowing anyone with a certain sum the ability to access the most desirable seat in the house – where models prepare for their runway walks. Additionally, it is not what is advertised, only suggested as inclusive perks of being part of the Aristocard enclave that rings alarms. Want to go to the Hamptons for the weekend? Well Aristocard and their partners will arrange for a home, for transportation, for dinner reservations, parties, after parties, and for models to accompany you wherever you go.
But it seems dating services with fashion models does not stop at club promoters or secret societies. A makeup artist recently disclosed to me that he was at a shoot with a "model" that accidently handed him the wrong comp card (she had two). The one she accidently handed him was a dating card. On it said the name of her worldwide top agency and it said she "liked older men." Realizing her mistake, she withdrew it and replaced it with the fashion card. It seems that some agencies are even taking the subtle suggestions of prostitution in the industry to their greatest advantage.
Jennifer Sky is a model and actress who has covered the fashion industry for the Observer and others.