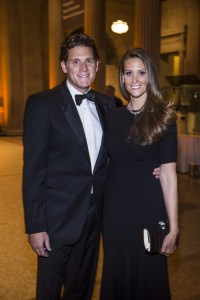 David Wolkoff, the real estate developer and owner of the Long Island City warehouse that once housed the 5Pointz graffiti mecca—which is currently being demolished to make way for a pair of condo towers—did nothing to ingratiate himself with the spray paint artists that he'd hosted on his property for years when he announced that their tenure was reaching its end.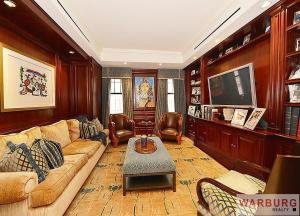 Even the suggestion that some graffiti-themed art work might grace Mr. Wolkoff's forthcoming development, which aims to take advantage of Queens' rising stock, failed to stir warm feelings for the artists' longtime benefactor. And Mr. Wolkoff is unlikely to cultivate any good will from outlaw artists with news of the sale for $10 million of his co-op at 791 Park Avenue, which just hit city records.
A recently renovated four-bedroom, the co-op appears decorated quite densely in the listing photos supplied by Arlene Reed, of Warburg, with modern-ish art and photography. None of it, though, looks quite as avant-garde as the stuff of 5Pointz, and evidence suggests for its provenance the likes of Joan Miró and Annie Leibovitz, the latter gifted by Anna Wintour to Mr. Wolkoff's wife, who formerly worked at Vogue. (Stephanie Winston Wolkoff is also a granddaughter of Harry Winston—yes, that Harry Winston.)
The apartment boasts some 4,000 square feet, a library paneled in rich dark wood, and an all-pink "Princess Room," done in an Alice In Wonderland-reminiscent motif for the benefit of the Wolkoff's young daughter. (One of the four bedrooms was used as a nanny's room, which was perhaps more for the benefit of the elder Wolkoffs.) One suspects that the buyers, Liz Lange and David Shapiro will see fit to turn the royal lair into something a bit less…annoying?
Ms. Lange is a fashion mogul in her own right—the founder of Liz Lange Maternity, which is credited with introducing fancy, form-fitting pregnancy wear to the masses—she likely has some design ideas of her own. In any event, we think the chances of the "Princess Room" getting a graffiti theme rather slim.