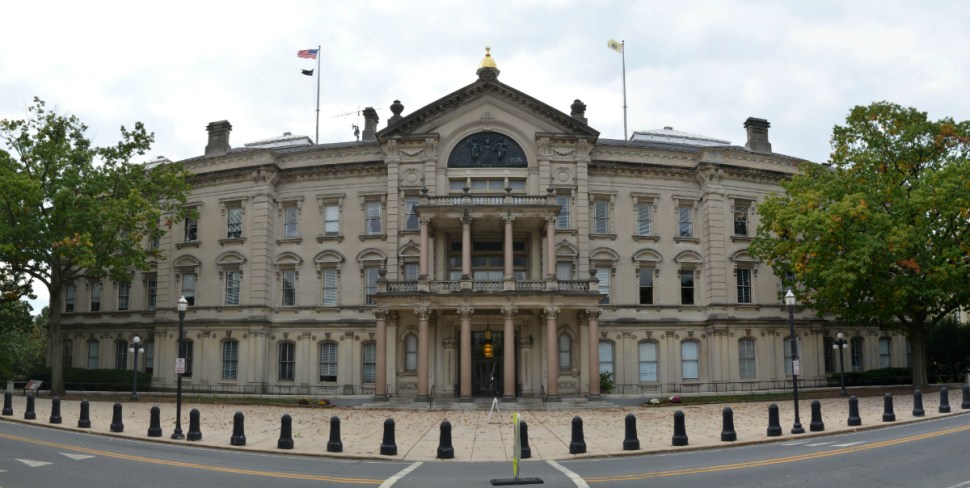 TRENTON – Tevin Anthony came to Trenton on Thursday not long after he came close to ending his life.
"I thought all the fighting and all the drama would go away if I wasn't around. I tried to hang myself out of a two-story window," said Anthony, recounting one consequence of a harrowing domestic life before the Assembly Women and Children Committee. "The reason I'm here today is because I believe God didn't want me to leave the world yet. The bar in the window broke. Now I'm here to help others going through the same problem I went through."
Anthony spoke out in support of the bill A-3435, which is designated as the "Boys & Girls Clubs Keystone Law" in honor of the members of the Keystone Club of the Hudson County Boys & Girls Clubs, whose discussions of the issues of suicide and self harm among teenagers prompted sponsorship of the bill.
The bill, sponsored by Assembly Democrats Carmelo Garcia (D-33), Raj Mukherji (D-33), Valerie Vainieri Huttle (D-37), Charles Mainor (D-31) and Tim Eustace (D-38), would permit minors to give consent for behavioral healthcare, including for instances of mental illness. The provisions of the bill are similar to those which already permit a minor to consent to treatment for venereal disease, HIV, AIDS, sexual assault, or drug or alcohol abuse.
"Even though [kids'] parents don't approve of professional help, if they believe that they need it, they should go and do whatever they can to receive that help," Anthony added. "Sometimes, our family situations are the problem. This way we can save the lives of millions of kids."
"I'm going to college next year, but I could've easily become more hopeless and another statistic for teen suicide," said Jordan Thomas, the president of the Keystone Griffins Club, who was physically and verbally abused at home. "I was lucky that I had people at the Boys & Girls Club to help me and give me support, but not every child is that lucky. If I had the power to prevent one more teen suicide, I would. Today, you have that power."
"I'm proud of these young men's leadership and courage," said Garcia after their testimony. "This [bill] will be a powerful vessel for young people. They are ushering this through."
The bill was approved by the Assembly Women and Children Committee and now awaits consideration by the full Assembly.