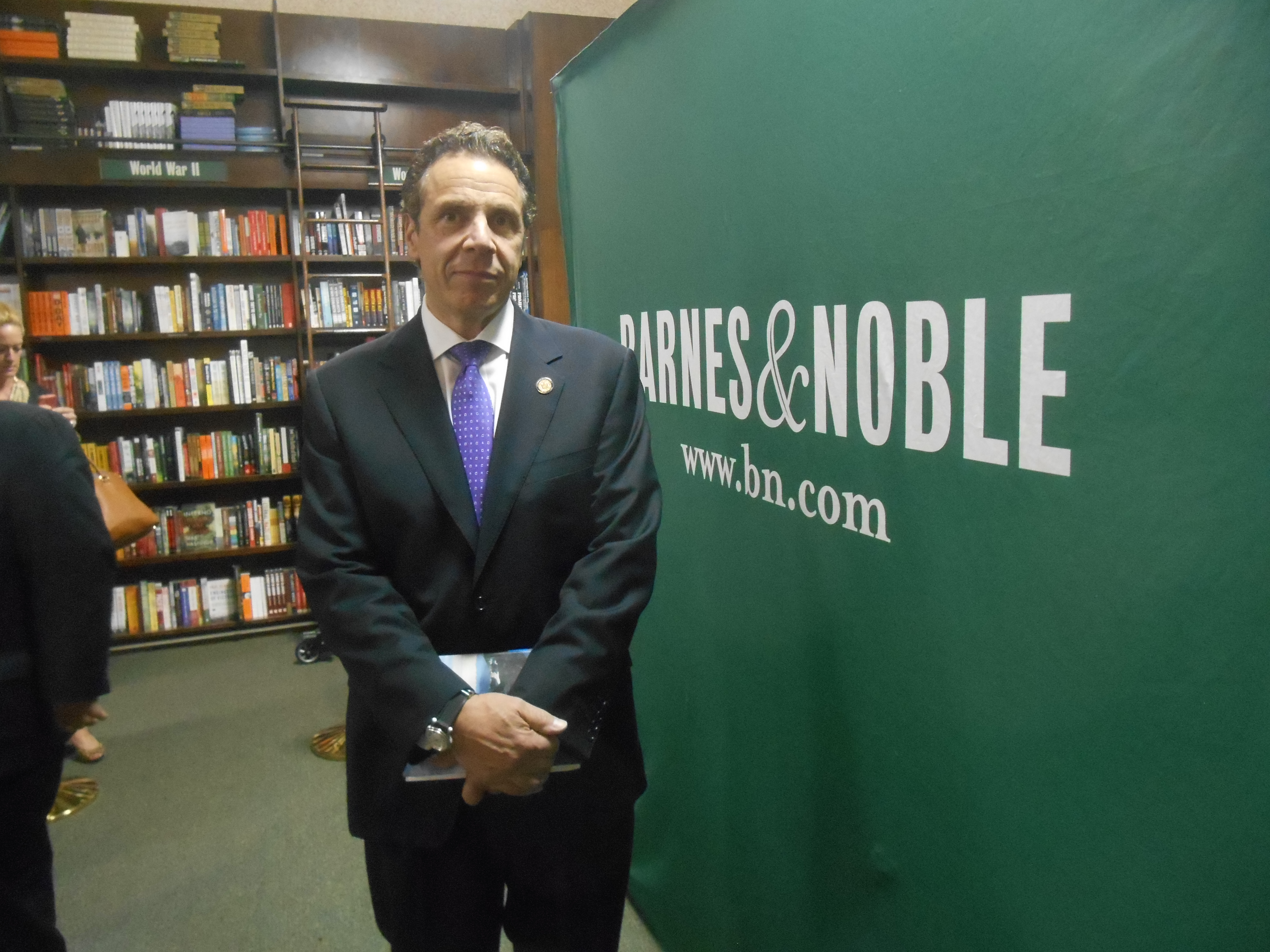 For Gov. Andrew Cuomo, all things are possible–even a few kind reviews on Amazon.
The Democratic governor brushed off the tidal wave of lousy Amazon reviews of his new memoir "All Things Possible: Setbacks and Success in Political Life," arguing he didn't have the time to do a proper book tour to make people love his memoir.
"It's just started, right? I'm introducing a book but it's not like I can do it like you would normally introduce a book," Mr. Cuomo told the Observer at an unrelated event in Queens today.
Mr. Cuomo said several "interruptions," like his re-election bid and duties as governor, have prevented him from undertaking the proper book tour that could, in theory, curtail the Amazonian wrath. "You normally introduce a book and that's all you do for weeks is sell the book. I have a couple of interruptions that have happened in the mean time here. An election, I'm a governor, I have a day job. I just went to Puerto Rico and the Dominican Republic," he said.
Though Mr. Cuomo's memoir is raising his profile just as he is set to face a long-shot Republican challenger, Rob Astorino, in a couple of weeks, fans of the book itself have been hard to come by. Few die-hard supporters turned out for his book signing at a Manhattan Barnes and Noble last week.
On Amazon, Mr. Cuomo's book was savaged. Compared by one reviewer to Adolf Hitler's Mein Kampf, the book has averaged a one-star rating after more than 500 reviews. One reader said it was a "narcissistic apologetic review of bad policies." The reception for Mr. Cuomo's book on Amazon is remarkably poor, especially compared with other political memoirs.
But Mr. Cuomo hinted that a longer term roll out of the memoir would lessen some of the vitriol.
"I'm going to be doing this over a period time as opposed to in a sprint," he said.