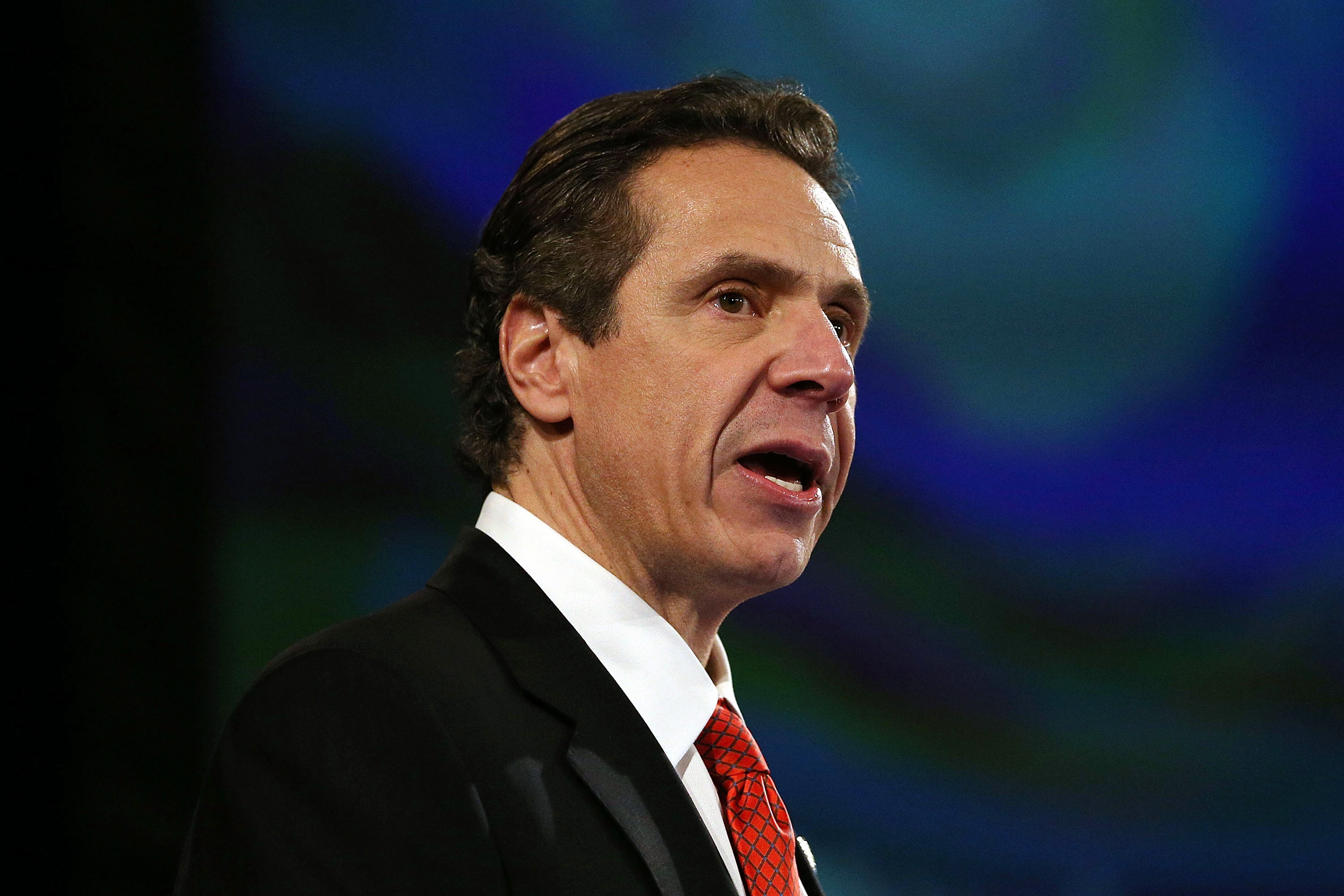 Gov. Andrew Cuomo announced a series of measures this afternoon to counter the potential spread of the Ebola to New York State, telling reporters that he would also not be shocked if the virus came here.
Mr. Cuomo said hospital workers have been training to combat the Ebola threat–now confined to West Africa and Dallas, Texas–and will designate eight hospitals to handle any patients that appear in New York.
"Ebola is a frightening disease, no doubt," Mr. Cuomo, a Democrat, said at a press conference in his Midtown office. "This is not the first time the world has dealt with Ebola."
"Would I be surprised if a case did occur? No. This is New York," he later told reporters, explaining that with the sheer number of people in the city and state, any breakout of the virus is a possibility.
But Mr. Cuomo repeatedly warned about the "semi-hysteria" surrounding the limited number of cases diagnosed in the U.S. and said the public should not panic.
"There's no reason for undue anxiety, no reason for panic," he said.
Mr. Cuomo appeared with a bevy of officials, including including Thomas Prendergast, the chair of Metropolitan Transportation Authority, Patrick Foye, the New York head of the Port Authority, and Dr. Howard Zucker, the state's acting health commissioner. All officials said New York is exceedingly prepared for a potential Ebola outbreak, which is currently ravaging West Africa. Hospital, transportation and airport workers are being trained in proper Ebola-combating protocols, Mr. Cuomo said.
The eight hospitals that could house Ebola patients are: Mount Sinai Hosptial, New York-Presbyterian Hospital, Bellevue Hospital, North Shore LIJ Health System, Upstate University Hospital, University of Rochchester Medical Center, Montefiore Hospital and Stony Brook Medical Center.
Ebola is not airborne but it is extremely contagious. Almost anything or anyone an Ebola patient comes into contact with must be aggressively decontaminated, as a struggling Dallas hospital has learned. In terms of the city's subways, Mr. Prendergast said workers were ready to rapidly disinfect platforms or trains if someone fell ill with Ebola in the subway.
Mr. Cuomo said New York, unlike Texas, has the advantage of not being the first state to potentially have to wrangle with Ebola. He asserted that his administration was "learning from experience," operating under the model of "better safe than sorry."
Officials also dismissed an argument advanced by Mr. Cuomo's Republican opponent, Rob Astorino, that flights coming from West Africa should be temporarily banned. Mr. Foye said that since no direct flights from West Africa and the U.S. exist–planes must go through Europe–the logic behind the contention is faulty.
"Ebola is a very serious disease, it's nothing to trifle with which is what we are learning on a daily basis," Mr. Cuomo said. "It's a situation where how government performs actually matters."