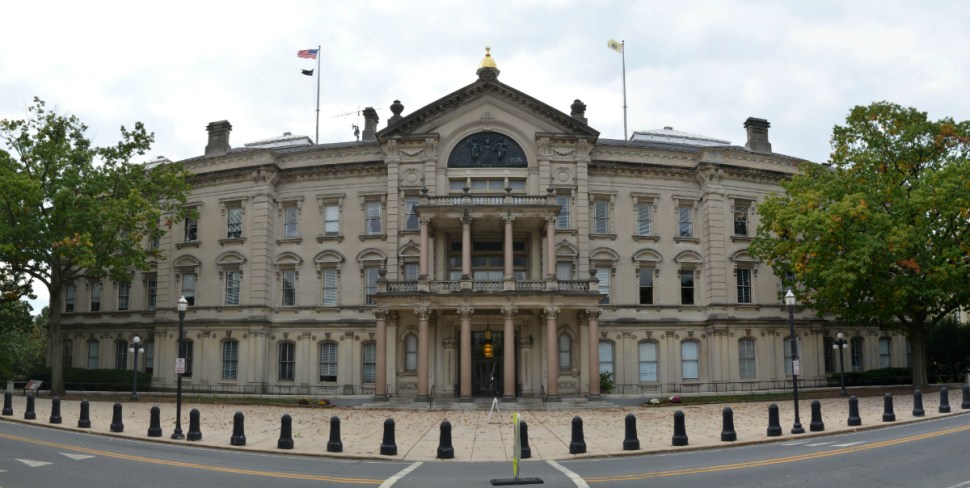 TRENTON – Following a heated debate over the legislation — but no vote — during their last meeting at the statehouse, the Assembly Labor Committee today released a bill that would require employers in New Jersey to offer workers paid sick leave, bringing the legislature one step closer to enacting a law that six other cities have already adopted.
The bill (A2354), passed today along party lines by the 10 member committee, would require businesses with 10 or more employees to offer workers a minimum of 72 hours of paid sick leave, while businesses with fewer than 10 employees would be required to let their employees earn 40 hours of sick time — one hour of paid sick leave for every 30 hours they work (or five days for full-time employees). The bill has received considerable attention in recent weeks from private sector employers who see the legislation as an encroachment on business, but also from workers rights advocates who see it as a move toward fairer treatment of employees.
Six New Jersey cities — Jersey City, Paterson, Newark, Passaic, Irvington and East Orange — have already passed local ordinances that allow employees to earn paid time off when sick or to care for sick family members, and two other towns — Montclair and Trenton — will allow voters to decide on the issue with November ballot initiatives. Democrats, led by Assembly Speaker Vinnie Prieto (D-32), have pegged the legislation as a top priority, while Gov. Chris Christie has expressed concerns.
Predictably, the three Republicans and six Democrats on the committee today took opposite positions on the measure.
"This fills the gap, because we don't think that working families in New Jersey should be forced to choose between the economic security and being cared for," Assemblyman Raj Mukherji (D-33), who along with Assemblywoman Pamela Lampitt (D-6), was a primary sponsor of the bill, told PolitickerNJ. "And they shouldn't be put in a position where they're showing up to work and getting other people ill as well. It's not good for the employer, and it's not good for other employees."
"Every time the state imposes another mandate, companies react by raising prices, reducing benefits or cutting jobs," Assemblyman Parker Space (R-24) countered in a statement. "This bill is another intrusion by the government into private sector decision making. Mandates like annual minimum wage increases and Obamacare already make it expensive to run a business."
Amendments to the bill, following concerns voiced during the committee's last hearing, include:
Defines "benefit year" as the period of 12 consecutive months established by an employer in which an employee shall accrue and use earned sick leave as prescribed in the bill, provided that once the starting date of the benefit year is established by the employer it can not be changed unless the employer petitions the Commissioner of Labor and Workforce Development.
Revises the term "domestic violence" to be "domestic or sexual violence" and clarifies that "domestic or sexual violence" means stalking, any sexually violent offense, or domestic violence.
Exempts, from the definition of "employee," construction employees that are under contract pursuant to a collective bargaining agreement.
Provides that with respect to employees covered by a collective bargaining agreement in effect at the time of the effective date of the bill, no provision of the bill will apply until the expiration of the collective bargaining agreement.
If passed by the Senate and signed by the governor — unlikely, according to sources — New Jersey would become only the second state in the country to mandate paid sick leave for employees, following Connecticut, who passed similar legislation last year.