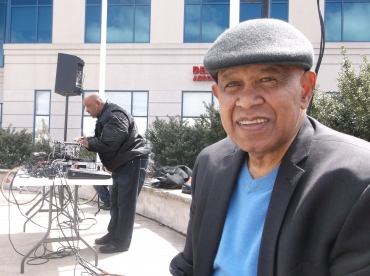 Four-hundred Democrats spilled into the Mountainside breakfast hall this past Sunday with no great apprehension about Election Day, and found themselves chewing on bagels – and the speeches of three potential candidates for governor.
"You guys can help us move Chris Christie on," Union County Democratic Chairman Jerry Green told the assembled, referring to the three speakers lined up to talk about their gubernatorial intentions. "Middlesex and I are partnered up. Governor has to go through Union County."
U.S. Sen. Cory Booker (D-NJ) gave the benediction.
When it came time for the gubernatorial hopefuls to speak, state Sen. Ray Lesniak led off the trio.
The home town guy, he's talking about "throwing his hat into the ring," a source in attendance said.
Senate President Steve Sweeney (D-3) followed.
Occupying the third spot was former U.S. Ambassador to Germany Phil Murphy.
Murphy talked about party-building.
"He's really starting to get serious about this," said one source at the breakfast, referring to the Monmouth County Democrat. "The one area he will have to work on is if he tries to make his public comments about the party more intimate, if he talks about the town where Democrats are fighting, he also has to talk about the person."