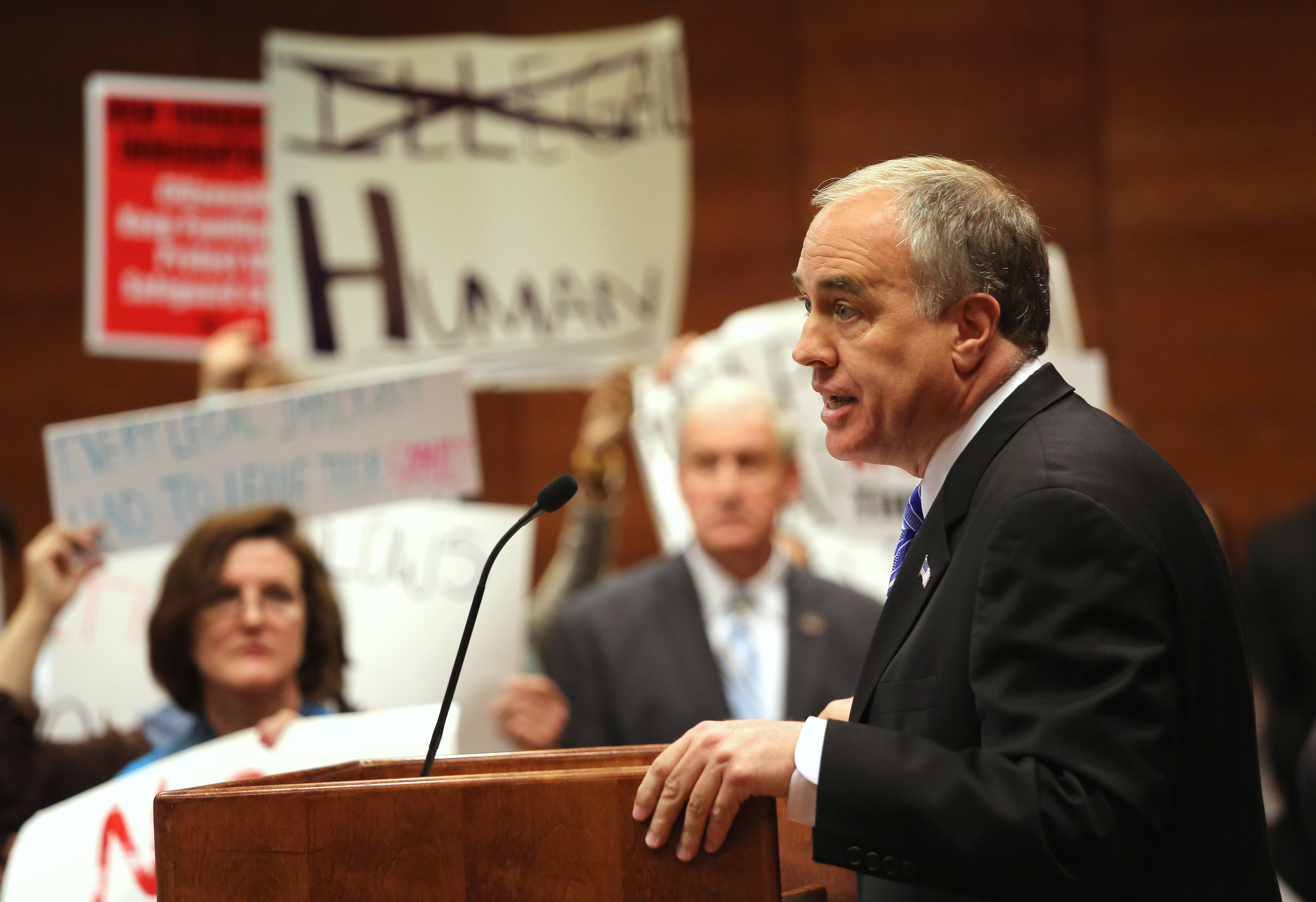 Mayor Bill de Blasio will headline a fund-raiser for State Comptroller Thomas DiNapoli this Tuesday, a spokesman for Mr. DiNapoli confirmed to the Observer.
Mr. de Blasio, a fellow Democrat who has immersed himself in statewide politics this year, is appearing with Mr. DiNapoli at the Park Lane Hotel in Manhattan.
Tickets at the fund-raiser range from $250 for an "individual ticket" to $25,000 for an "event chair," according to an invitation.
"We're pleased that the mayor will join us on Tuesday and we are looking forward to a great evening," said Russell Murphy, a spokesman for Mr. DiNapoli.
Mr. DiNapoli is not especially in need of the assistance: his Republican opponent, Robert Antonacci, hasn't been able to raise the funds necessary to qualify for matching funds in the state's new public financing system. Mr. Antonacci is the only candidate participating in the system after a pilot program was instituted this year.
The two squared off in a televised debate last week that was mostly cordial, a departure from most one-on-one showdowns in New York. Mr. DiNapoli is widely expected to win re-election.
Mr. de Blasio's appearance with Mr. DiNapoli represents yet another effort by the new mayor to ensure Democrats remain in office. Mr. de Blasio endorsed Attorney Eric Schneiderman at a rally and is aggressively supporting Gov. Andrew Cuomo against Republican Rob Astorino.
In addition to campaigning for statewide candidates, Mr. de Blasio is lending his financial and political muscle to help Democrats in the State Senate move into the majority; his top operative, Emma Wolfe, is currently working with Senate Democrats across the state.
A spokesman for Mr. de Blasio did not immediately return a request for comment.