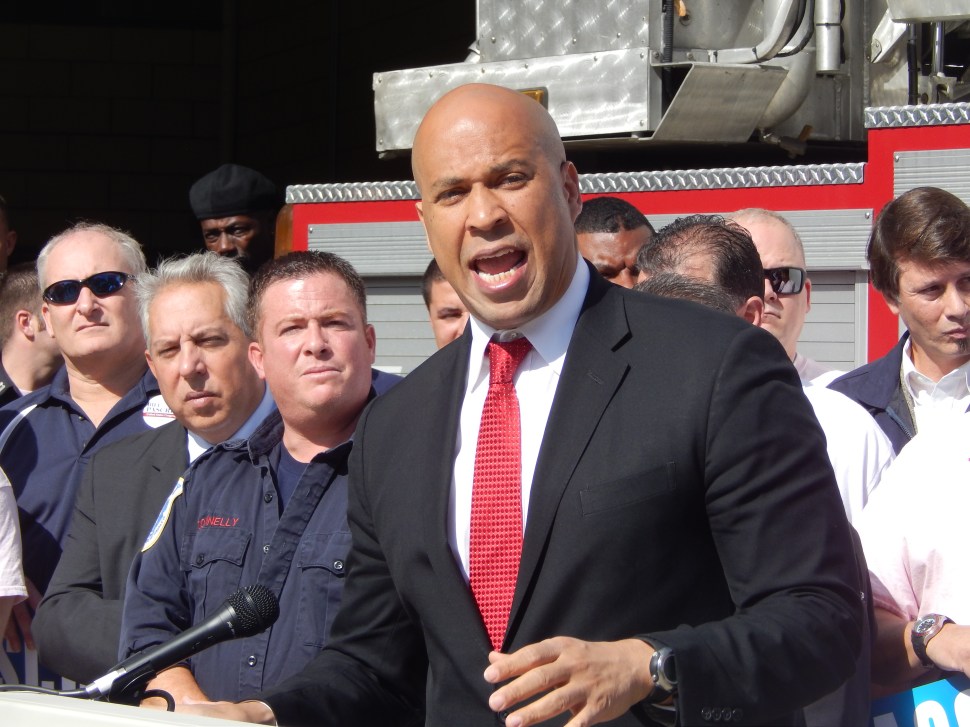 U.S. Sen. Cory Booker (D-NJ) will be stationed at the Robert Treat Hotel on Election Night.
It puts him at ground zero of his Essex County base as he looks ahead to a victory over Republican gold standard champion Jeff Bell.
Polls show Booker up by double digits over Bell.
At the Robert Treat, the senator will also be within striking distance of those others who might want to duck in and be seen: Jersey City Mayor Steven Fulop, and Bergen Democrats either reeling from loss up north and looking for succor or victorious and eager to spread the champagne.