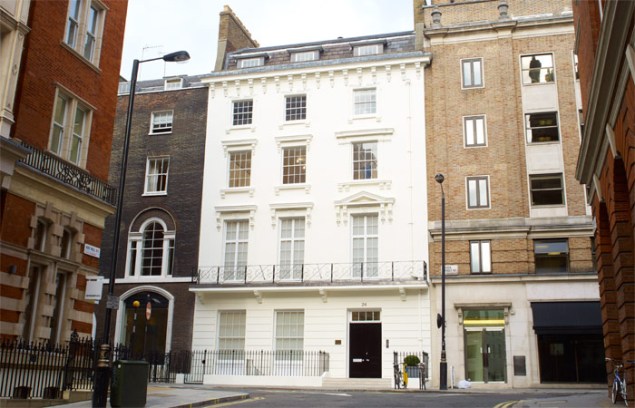 London and New York, epicenters of cosmopolitan taste and bellwethers for the international art market, have long shared galleries, buyers, and a lingua franca. They both rake in huge annual sums at auction for contemporary sales—in 2013-2014 season, New York brought €541,331,656 to London's €230,325,132. And though the Frieze Art Fair, which is currently in full swing and as hopping as ever, was originally a London product, it's now a dual brand.
But even in today's increasingly globalized world, subtle differences in the way business is conducted on either side of the pond prevail.
According to Sam Chatterton Dickson, the director of London's Lisson Gallery—which will open a New York outpost early next year—the distinction can be as basic as tone and pace. "The American way is generally effusive, and friendly, and open in a way from the outset," he says, pointing directly to commonly cited stereotypes, "while the British way is calmer and more restrained."
That observation is shared by players in both cities, though euphemisms for American aggression are common. "People in the UK are, how would I describe it, more serious—and less loud," says Maria Brito, a New York-based art and lifestyle consultant who counts Puff Daddy and Gwyneth Paltrow among her celebrity clients. Angela Choon, director of David Zwirner's recently inaugurated Mayfair gallery, carefully described her European buyers as "a bit more considered, a bit more measured, in their decisions. I'm a new gallery in London, and I like that people there actually try to make appointments with you. There are so many galleries in New York, and there aren't as many in London, so people want to sit down and have lunch, talk about the program. It's not as frenetic as New York."
Then there is the phenomenon of art advisors—popular in New York, and less so in London. "Americans are more time-poor, so they're used to getting other people to handle their business," observes Belinda Bowring, the head of public relations for Frieze. "They definitely embrace the service industry more than Brits."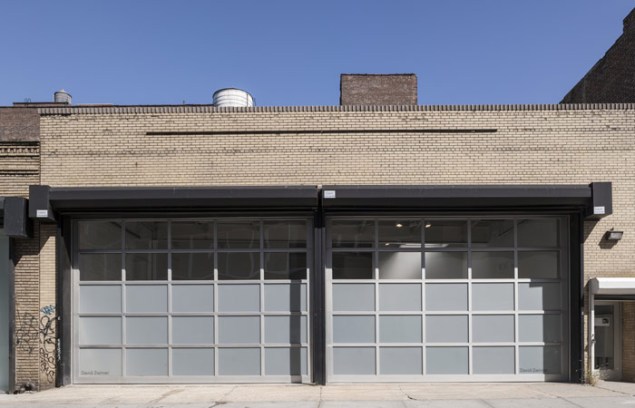 Indeed, New Yorkers are known for their obsession with efficiency, and their urgent attitude and energy has palpable effects: In May, Christie's postwar and contemporary sale in New York broke records as the most lucrative auction of all time, totaling €477 million for 68 lots—doubling, in a single evening, the total annual auction turnover across the pond. According to stateside art advisor and former Christie's powerhouse Amy Cappellazzo, big money and big mouths go hand in hand. "That American sense of directness is definitely something that plays well in the art market," she says. "Otherwise you have people saying word after word without actually getting to what they mean."
Not to mention the difficulty of doing millions of dollars of business while being polite. According to Chelsea dealer David Nolan, Europeans "don't like to be told how much the works have increased in price in the last 12 months." It's gauche to discuss of the gritty details. In New York, on the other hand, "people can have honest exchanges with galleries and dealers, without having to put at risk their relationship," said Ms. Brito.
With the dematerialization of sales, the development of new technologies and art's broader global reach, art dealers have become an international breed—but there are still distinctions between the collecting bases that flock to London versus New York. Currency conversions have certainly played a part, with the devastating strength of the British pound against the American dollar changing the game for some American buyers, such as New Jersey-based Susan and Michael Hort. "Collecting in London a totally different thing now," Ms. Hort says. "You get a lot of bankers involved in it over there, for example, people who have never even looked at contemporary art."
But it has not prevented the emergence of a new caste of heavily moneyed buyers from the Middle East, Asia, and Russia. "These are oil tycoons or real estate developers—people who have no problem writing a single check for 2 million bucks and are generally seeking kind of trophy pieces," Ms. Brito said. They might want to buy things for status, like 3 Warhols and 4 Basquiats. It's like a rite of passage: they have the house, and then the car, and then the yacht—and then they go after the art."
Dealers must be extremely attuned to the aesthetic preferences of their audience, says Mr. Chatterton Dickson. "It's about knowing your market, and we are obviously very finely attuned," he explains. "At Frieze New York we would tend to go for more experimental, more conceptual works, because New York's collecting base has that kind of grounding in contemporary art, while the Frieze London fair is more classical and perhaps more commercial."
His sentiment is echoed by Ms. Brito, who works on behalf of the buyers. "New Yorkers are more savvy," she adds. "They are looking for the discovery and the opportunity, and they are welcoming of new artists and opportunities—so they wont think twice about getting something that's totally different from what everyone else is getting."
Ultimately, although most players in the global game have grown accustomed to cultural elisions, from etiquette to taste, it seems that true colors triumph on the simplest of matters. "Americans are always more fixated on the food and excited about the restaurants," concludes Ms. Bowring.
But Britain privileges a tête à tête over something a little lighter.
"In London," says Ms. Cappellazzo, "when someone asks to have a cup of tea and talk, they literally mean it."