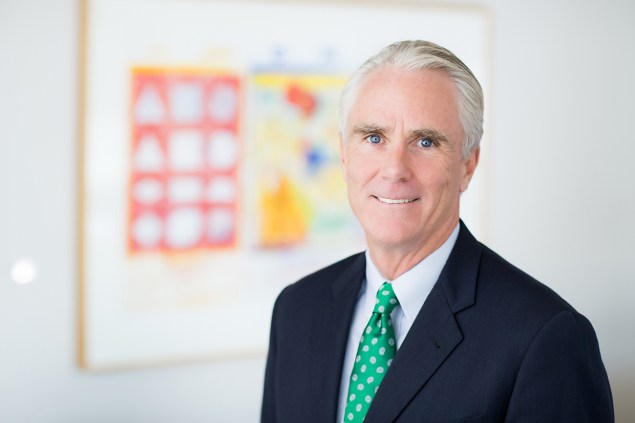 This one is easy. The Observer enthusiastically endorses John Cahill, the Republican candidate for state attorney general.
Mr. Cahill has been around state politics and government for a good long while, and he's crafted an enviable reputation for integrity—always a plus for the state's chief law-enforcement officers—and competence.
His opponent, Democratic incumbent Eric Schneiderman, has been attorney general for four years and has developed a reputation for pointless grandstanding and hyper-partisan politics. Voters made a mistake when they placed their trust in him four years ago. They can undo their mistake in November by supporting Mr. Cahill, a former general counsel of the state Department of Environmental Conservation and high-ranking official in the Pataki Administration.
The Observer made some news not long ago when it published a long investigative piece showing how Mr. Schneiderman has politicized the AG's office. The piece created a media firestorm, but the substance of its reporting has not been meaningfully challenged. And even the attorney general's reaction to the Observer piece alleging that he runs his office as a political payback factory was political. Unable to poke holes in the substance of the piece, the AG immediately went on television to attack someone he was already suing. Then his office ran to Gawker to tattle on the Observer. A glass jaw is an unattractive attribute in any leader, but particularly in one sworn to uphold and enforce the law dispassionately.
Indeed, dissatisfaction with the incumbent runs deep. For the first time in its history, the political action committee of the state's largest business organization, the Business Council, endorsed a candidate for attorney general. Its choice? John Cahill. The PAC cited Mr. Cahill's work "on a wide range of issues impacting business and the state's economy, including industrial environmental regulations [and] new approaches to cleaning up and reusing contaminated property." Not the sexiest of issues, to be sure, but important issues for job creators. One cannot help but wonder if Mr. Schneiderman's harassment of innovators such as Airbnb and Uber—well-chronicled in Betabeat's "NYC Disrupts Disruptor" series—played a role in the group concluding that Mr. Schneiderman is no friend to business.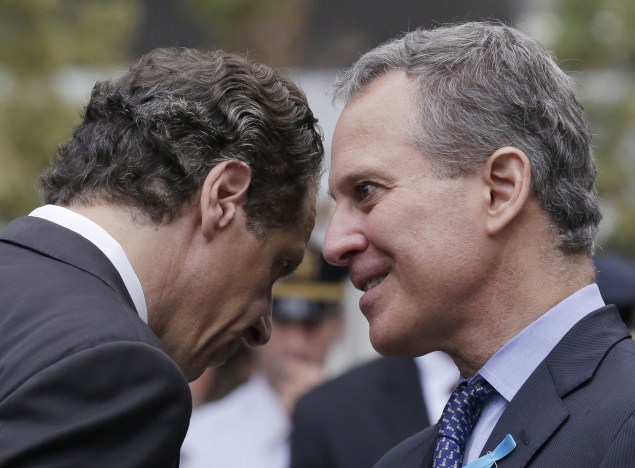 Environmentalists, too, find much to admire in Mr. Cahill. The Long Island Environmental Voters Forum endorsed the former D.E.C. commissioner in part because of his commitment to preserving the quality of drinking water.
It's rare to find environmentalists and the business community in agreement on a candidate, but Mr. Cahill's pragmatic style could not be more different from his opponent's ideological approach to law enforcement and regulation.
It's never easy to oust an incumbent in New York State. But Mr. Cahill has a chance. Recent polls show him picking up ground and his race is polling far closer than any other statewide race, although he still has lots of work to do in the campaign's homestretch. And voters throughout the state are wondering why the attorney general, who named one of the three co-commissioners on the controversial Moreland Commission,  plus several others on the panel, didn't do more to stop its mysterious disbanding. Even former Democratic Assemblyman Richard Brodsky, expressed surprise over Mr. Schneiderman's failure to act, telling upstate public radio station WRVO that the AG should have pursued the matter because "No one can interfere with an investigation by the attorney general."
No doubt that Mr. Schneiderman's role in the Moreland mess is part of the reason that the self-proclaimed close friend to President Obama has not once been mentioned as a possible replacement for United States Attorney General Eric Holder. With New York US Attorneys Preet Bharara (Southern District) and Loretta Lynch (Eastern District) both notching multiple mentions on the short list, the exclusion surely stings Mr. Schneiderman, whose very able press shop is certainly twisting arms to get the boss's name into the mix.
For the Observer, the choice is clear. John Cahill will cleanse the attorney general's office of politics and partisanship in the interests of all New Yorkers. We urge voters to support his candidacy.