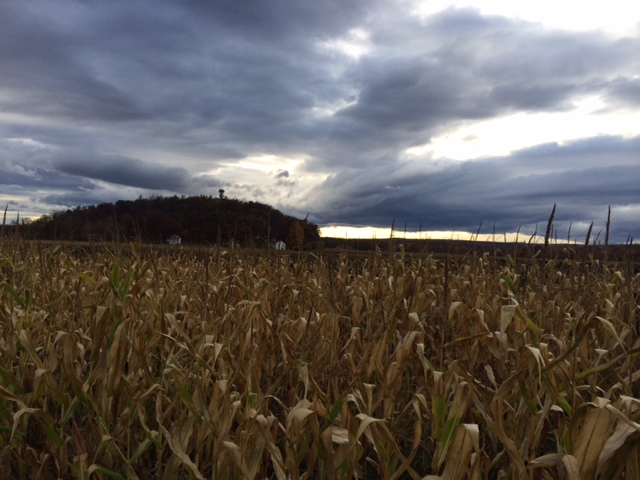 SUSSEX COUNTY, N.J. – Deep in the Sussex County section of New Jersey's Fifth Congressional District, local voters might not always tell reporters their last name. But regarding Republican incumbent Scott Garrett, they will tell you their opinion.
"I've lived conservative all my life," said Fred, 88, a semi-retired dairy farmer who lives and works on the last farm on a 12-mile stretch of Route 565 in Wantage, not far from where Garrett lives. "I like Scott Garrett, and his farm is just right over the hill. I like what he stands for. He's a conservative. The government should mind their own business. I don't think the government really can do anything for us."
"Middle-class people are hurting. It's all more for the rich, and not for the poor. Garrett is more for the rich. He's against everything that I believe in," said Al, 64, who stood outside of the garage sale in front of his family's home in Andover, where his family have lived since the late 1800s. "He voted against raising the minimum wage. I hate to say it, but the Republican Party is getting bought out. Garrett could care less."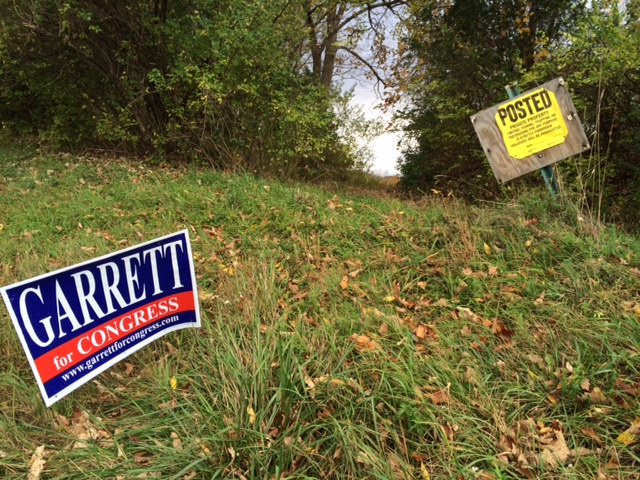 These strikingly contrasting viewpoints came days after a Monmouth University poll released last week indicated that despite the usual advantages of being the incumbent, Garrett is in a closer-than-expected race with Democratic challenger Roy Cho. According to the poll, Cho, a 33-year-old attorney from Hackensack, is within striking distance of Garrett, down by a narrow 48 percent to 43 percent margin. Garrett won reelection by a 12-point margin two years ago when the presidential election topped the ticket.
The poll indicated that while Cho had a 51 percent to 39 percent edge in Bergen, Garrett had a wide 68 percent to 26 percent advantage in the unspecified western sections of the district, which includes a few municipalities in Passaic County and most of Warren and Sussex counties.
Garrett, 55, calls Sussex County home. The Wantage resident, well-financed with more than $3 million in his campaign war chest, could be biding his time in what is still seen by many political observers as a safe district, declining most offers to debate. But a weekend trip into Sussex County, possibly the safest part of Garrett's district, by PolitickerNJ spurred some mixed replies from potential voters in this off-year election when asked about the CD 5 race.
At the Anderson Farms farm stand in Andover, Margaret Cieplensky based her support of Garrett less on policy than for personal reasons.
"I see him every Sunday at church," said Cieplensky, 59, of Branchville, who attends the same church in Lafayette as Garrett and works at the farm stand. "I know who he is, but I'm not a very political person."
But Doug Deutsch, an Internet infrastructure technician, pausing during a charity motorcycle run outside of the Airport Pub and Package Store in the borough of Sussex, expressed a general frustration with all politicians having "perks," including a perceived edge by Garrett.
"Garrett has one cow on his property, and he gets a farmland [tax] assessment," said Deutsch, 57, of Wantage. "He gets a break because he has a pet cow? Up here, we work hard. I don't have tax write-offs. The last thing I'm going to think about before I go in the voting booth is not who I think the worst person to vote for is, but who is better. I don't think Democrat or Republican. I think of the person."
Other CD 5 voters expressed concerns about the entire political landscape.
"I think my generation is so frustrated and turned off by the entire system. We've chosen to remove ourselves from the whole process. But I know that's not the answer," said Tara Rossi, 33, a teacher from Andover. "I will vote in this election, and I should."
An unexpected issue became part of the political process this election cycle.
A recent Garrett campaign mailer states that the six-term incumbent "was immediately on the ground helping families recover, while also leading the effort in Washington to ensure the federal funds we needed were available quickly."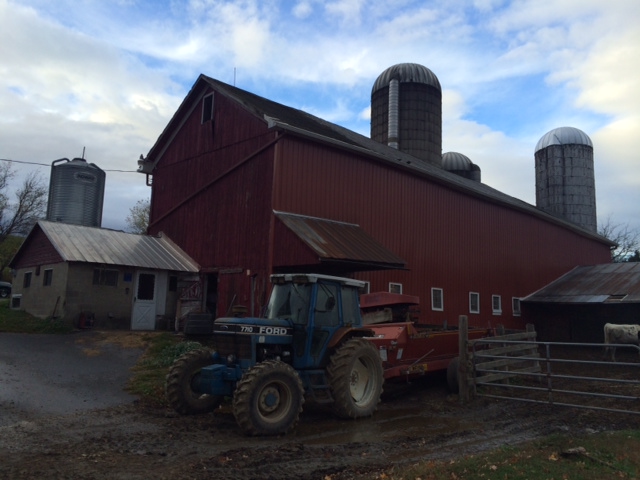 PolitickerNJ reported first that in a written statement, Cho pointed out that Garrett was the only New Jersey Congressional representative who did not sign a letter in November 2012 that asked House leadership to build bipartisan support for the prompt delivery of federal aid for victims of Sandy, calling his Sandy-centered campaign mailer the "height of hypocrisy."
Garrett is one of eleven members of Congress who voted against federal aid for victims of Hurricane Katrina in 2005, citing concerns about oversight. He eventually voted in favor of federal disaster aid for victims of Sandy.
Outside of the ShopRite supermarket in Newton, Deborah Henegan noted how despite Sussex County's considerable distance from the Jersey Shore, local residents cared about what happened after Sandy.
"I had students who drove down on a regular basis to help, because people in New Jersey needed help. There was a real sense of community, and a real sense of urgency," said Henegan, of Newton, an adjunct professor at Sussex County Community College. "You can't represent a part of New Jersey and act like you don't care. If people think Garrett doesn't care, it could affect the vote. It's not rocket science. We should encourage new blood."
In a phone interview, Garrett responded to the more critical comments made by some of his constituents.
"My focus has always been on trying to get the economy moving again, including for the middle class," Garrett told PolitickerNJ. "And my focus has always been not just on having a minimum wage, but that people have jobs, careers, and good, prosperous wages."
Garrett brushed off any suggestion that he received any special farmland tax assessment break.
"That issue has been re-hashed. We don't have cows. I've raised pigs, greenhouse tomatoes and Christmas trees," Garrett said. "But I think [Doug Deutsch] is right on the mark when he talks about looking for which candidate is trying to do the best and reform and change Washington. That's what we've been fighting for in the House."
Garrett said that he often shared the frustration that some of his constituents expressed with Washington, stating that many bills that the House sent to the Senate had not been moved forward by the other federal legislative body.
Garrett also expressed frustration with any suggestion that he had not done enough in the aftermath of Hurricane Sandy.
"I was the author of the first bill in Congress to provide for Sandy relief. I co-signed nine out of ten letters to move Sandy relief along. I voted in favor of the final Sandy relief bill," Garrett said. "I helped get supplies together here in Sussex County, and worked down in the affected areas, providing manual labor."
When asked if he regretted not signing the first letter from New Jersey's Congressional leadership asking for swift Sandy aid, Garrett struck back at the Cho campaign.
"My regret is that my opponent thinks that not signing one letter is the entire basis of his campaign," Garrett said. "He endorses continuing failed policies in other areas, such as the Affordable Health Care Act. What the people are looking for is how we are going to work together across the aisle and get something done in Washington.
"Our Founding Fathers were brilliant in the formulation of our Constitution and our form of government. It's the envy of the world," Garrett added. "My efforts in Washington are meant to do what is responsible to do for the people of the Fifth Congressional District."