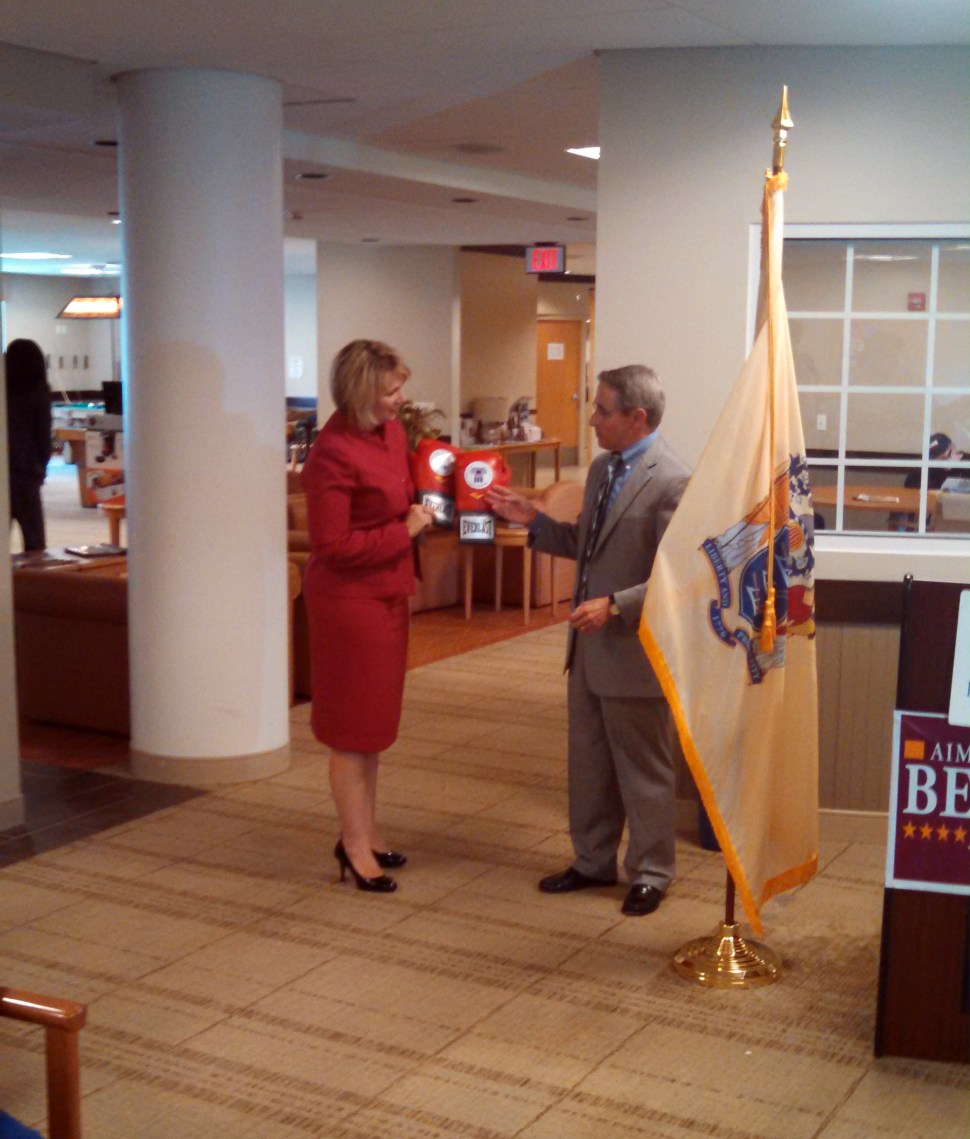 Aimee Belgard raked in over $580,000 from 5,875 contributions in the third fundraising quarter, according to the CD3 Democrat's campaign.
Running against a self-funder, she has raised a total $1.4 million for the cycle and finished the quarter with over $600,000 cash-on-hand.
"I'm very proud of the success we have had throughout this campaign, and I'm thankful for my broad coalition of supporters that have helped this become one of the most-competitive congressional races in the nation," said Belgard. "I've been successful because our message of middle-class opportunity has been resonating with Burlington and Ocean county residents. They are tired of the dysfunction in Congress, and want someone to lead on the issues that impact them directly. I've had great conversations about passing the Paycheck Fairness Act, raising the minimum wage, strengthening Social Security and Medicare, bolstering our economy and fighting for the middle-class. This strong fundraising quarter reflects that my campaign has tremendous momentum heading into the final weeks, and we are poised to win this seat for the small business owners, veterans, seniors, women, and middle-class families that need a Congresswoman who will be on their side."
Belgard is running against Republican Tom MacArthur for the House seat being vacated by retiring U.S. Rep. Jon Runyan (R-3).
Belgard wants voters to see her opponent as a moneyed protector of the powerful, but a Monmouth University poll this week shows she has challenegs ahead over the course of the remaining three weeks of this election cycle.
"North Jersey CEO Tom MacArthur's strategy from day one has been to buy a seat in Congress at any cost," said Hannah Ledford, Belgard's campaign manager. "Millions of dollars later – not including his relocation costs – he has failed miserably. This race is tied; proving that MacArthur's investment in himself was a bad one. Burlington and Ocean county voters aren't fooled by his disingenuous commercials touting concern for working men and women. They know MacArthur isn't on their side. His own employees – the people who knew him best – had to sue his company to recover over $5.5 million of overtime wages. MacArthur opposes the Paycheck Fairness Act and he opposes raising the minimum wage. The choice is clear, the stakes are high, and Aimee Belgard has earned a broad coalition of support garnering tremendous momentum with less than three weeks until Election Day."