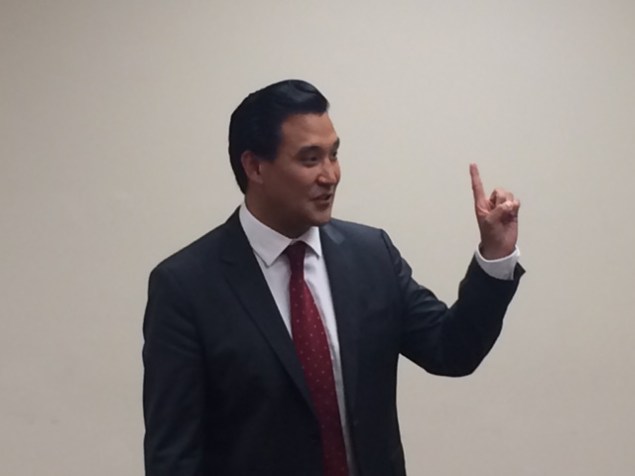 Roy Cho, candidate for Congress in New Jersey's 5th District, raised $295,000 from July through Sepetmber, leaving him with $303,000 cash on hand, according to his campaign.
The aggregate total for the campaign cycle will be reported at $941,000, according to Cho Spokesman Derek Roseman. Additionally, Cho will report 1,414 donations made in amounts of $100 or less.
"I am humbled by the tremendous support our campaign has received just when we need it most," said Cho. "Our amazing supporters and donors have put us on the map and we're poised for a major upset on November 4th. Their support is proof that northern New Jersey is ready to reject Scott Garrett's failed and deceptive Tea Party politics and elect a Congressman who will put them first."
Cho is running against incumbent U.S. Rep. Scott Garrett (R-5).