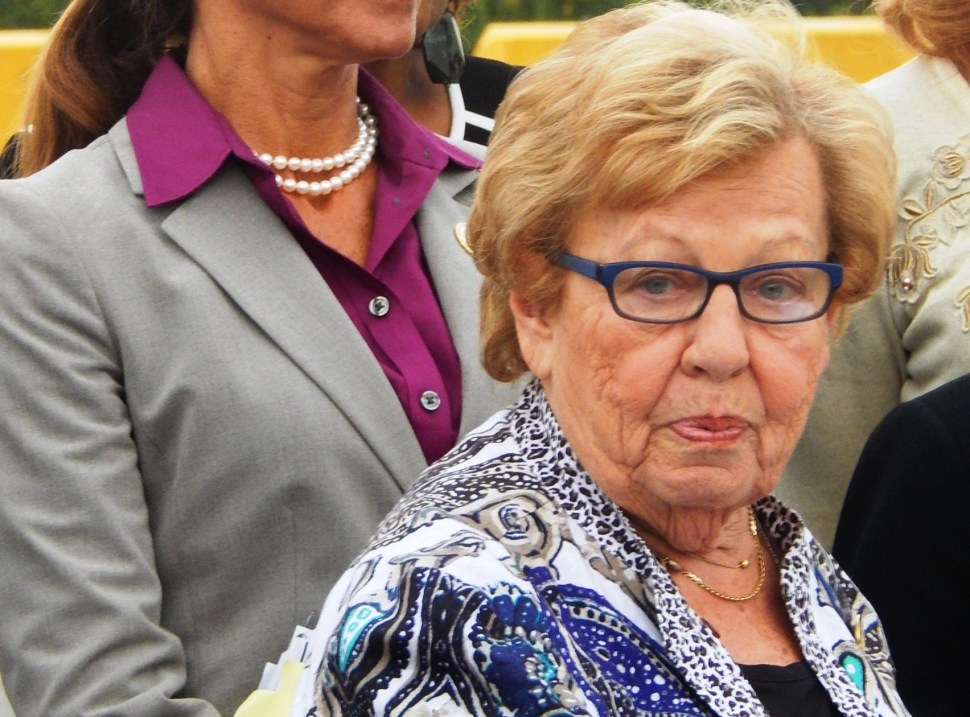 The Monmouth University polling numbers in CD5 today put politicians in both parties on high alert, with a key Democratic leader sensing a wounded, beatable incumbent in U.S. Rep. Scott Garrett (R-5) and the Republican chairman from Bergen objecting to the notion that Garrett will lose.
Senate Majority Leader Loretta Weinberg (D-37) has known the movement conservative U.S. representative from when they served together in the Assembly.
She's not impressed.
She does, however, take heart in the candidacy of Democratic challenger Roy Cho.
"We are very enthusiastic about his candidacy and now to get it backed up in a poll – I think he can win," Weinberg told PolitickerNJ. "It's important to us who want good government for Roy Cho to win. With three weeks to go, with this kind of polling information and what we know about Roy's work ethic, it's easier for me to raise funds."
Cho has repeatedly hit Garrett on the Sussex-based congressman's approach to federal Hurricane Sandy funds, which he opposed before eventually supporting. Cho Democrats are interpreting that as a kicking and screaming approach to disaster response and, by the reckoning of the poll, it's working.
"He stands for nothing that anyone I know in Bergen County believes," Weinberg said of Garrett. "For him, there is no role for government. That's the way he was years ago in the assembly and the years have not progressed his thinking. If the average voter knew that he doesn't believe in government and that government has no role, they'd vote him out. He is so far to the right, he will scare some tea party people."
Conservative Republicans have spent the last number of weeks buttonholing the elusive Garrett and urging him to tell his story.
He's already up on television and plans to go up again with a new ad.
Friends are telling him to spend freely from his $3 million plus warchest – if he doesn't, they say, he could lose.
Bergen County GOP Chairman Bob Yudin disagrees with a doomsday Nov. 4th scenario for his friend and ally.
"The polling data is a moment in time,' Yudin said. "Redistricting added heavily Democratic towns to the 5th so it doesn't surprise me that it's spread closer, but the fact that he is five points ahead shows me that he will win, and will win in the Bergen County portion of the 5th District."