Charities must carefully manage their reputations, which is why it only takes a whiff of scandal for them to turn down money. Rejecting donations from hate groups or mobsters? Makes sense. But when it comes to companies peddling porn, some nonprofits like to swing both ways.
It's not that nonprofits won't take money from the adult entertainment industry. Oh no, they simply wish the whole affair to be discreet.
Exhibit A: In the week-long run up to Arbor Day this year, Pornhub launched its "Gives America Wood" campaign in which the website vowed to plant a tree for every 100 videos watched in the "Big Dick" category. The promotion led to the planting of 15,473 trees.
You'd think that a preservation society or arboretum would desire this kind of attention. After all, deforestation isn't an issue that gets as much public attention as other just causes, such as cancer awareness or animal shelters (which can pull in donations from emotionally exploitive ads provided they pick the right soundtrack). Unless you're a card-carrying member of the Earth Liberation Front, it's unlikely you know the date Arbor Day falls on (trick question: it's the last Friday of every April).
Still, when Pornhub cut a more tha $15,000 check to pay for the trees, it was all done quietly. The smut site's VP Corey Price refused to name its planting partner; the nonprofit, he explained, "politely requested" not to be identified.
Pornhub ran into the same reluctance when they ran their  "Save the Boobs" campaign to battle breast cancer in 2012. The company offered one penny to the Susan G. Komen Foundation for every 30 views in breast-related porn categories, and stacked those pennies $75,000 high.
Instead, Susan G. Komen, the nation's largest breast cancer foundation, publicly rejected the money. The foundation asked that Pornhub not associate such a salacious brand with their hallowed name (let's not bring up Komen's controversial decision to end its support of Planned Parenthood and then change its mind when public pressure mounted). Instead, Pornhub split the cash between three smaller unidentified organizations that fight breast cancer.
The trouble was, Pornhub had made it a point, loud and clear, that they'd be donating to Komen. The organization has major corporate partnerships with companies like Bank of America, New Balance and Walgreens. It's unlikely a foundation that takes in money from large multinationals also wants to list Redtube next to Ford on their list of corporate donors—not when it might alienate big benefactors who back all of those high-profile walkathons.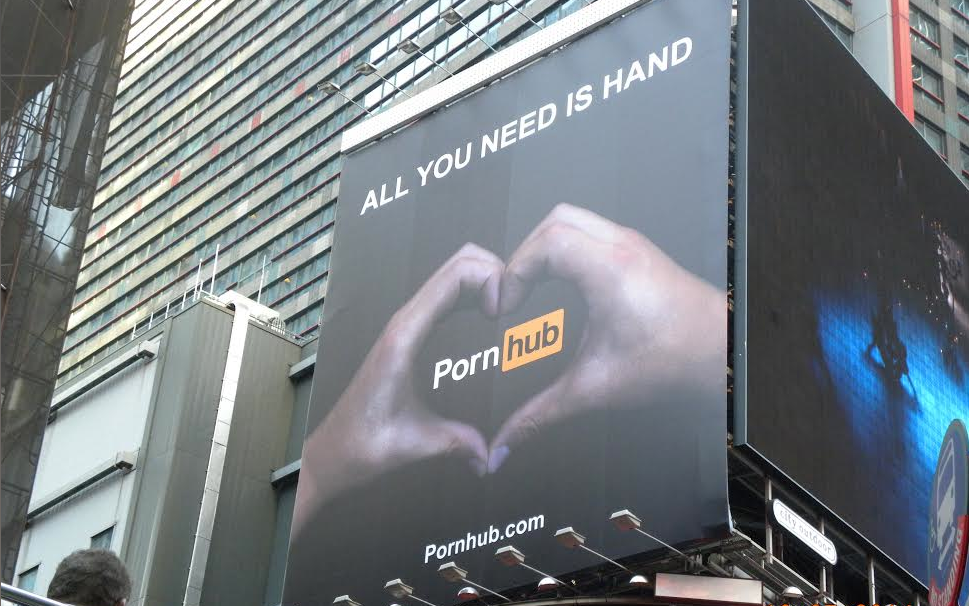 Just this month, James Deen, one of the most visible contemporary male porn stars, was rejected by from donating to a slew of major breast cancer organizations. Instead, he'll donate 50 percent of all profits from his website during the month of October to smaller organizations like The Rose and Living Beyond Breast Cancer.
It's a problem that Mike Wondercub of web camming site Benevidz deals with on a daily basis. Charity isn't just a public relations effort or way to give back for Benevidz—it's a fundamental part of their business model.
Benevidz, "a safe, high-class, user-friendly option for online erotica," that intends to "start a movement that can better the world," was founded by Mr. Wondercub. His previous business, a site called Study Buddy that paired college kids with hot tutors, had gone under. When he was hunting for his next big idea, his business partner called him up after seeing the sappy ASPCA commercial—oh yes, one of those that's set to Sarah McLachlan's "In the Arms of an Angel"—with the idea of doing porn for charity.
Benevidz takes from 10 to 20 percent of all tips to their cam girls and pools it. The performers then choose the charity or cause most important to them, and each month, Benevidz donates to a different group, such as animal shelters, organizations aiding battered women or nonprofits preventing human trafficking. Benevidz donates discreetly, so as not to repeat Pornhub's foibles.
"You have to build a relationship with the charities," Mr. Wondercub said. "The stigma is real, but we don't run into it as much because we're low-key."
Philanthropy has to appear unassailable. Chaste, even, said Mr. Wondercub. He was not surprised Komen objected to its name being used in a publicity stunt.
"The Pornhub team is amazing at marketing, but with charity, they jumped the gun," he said.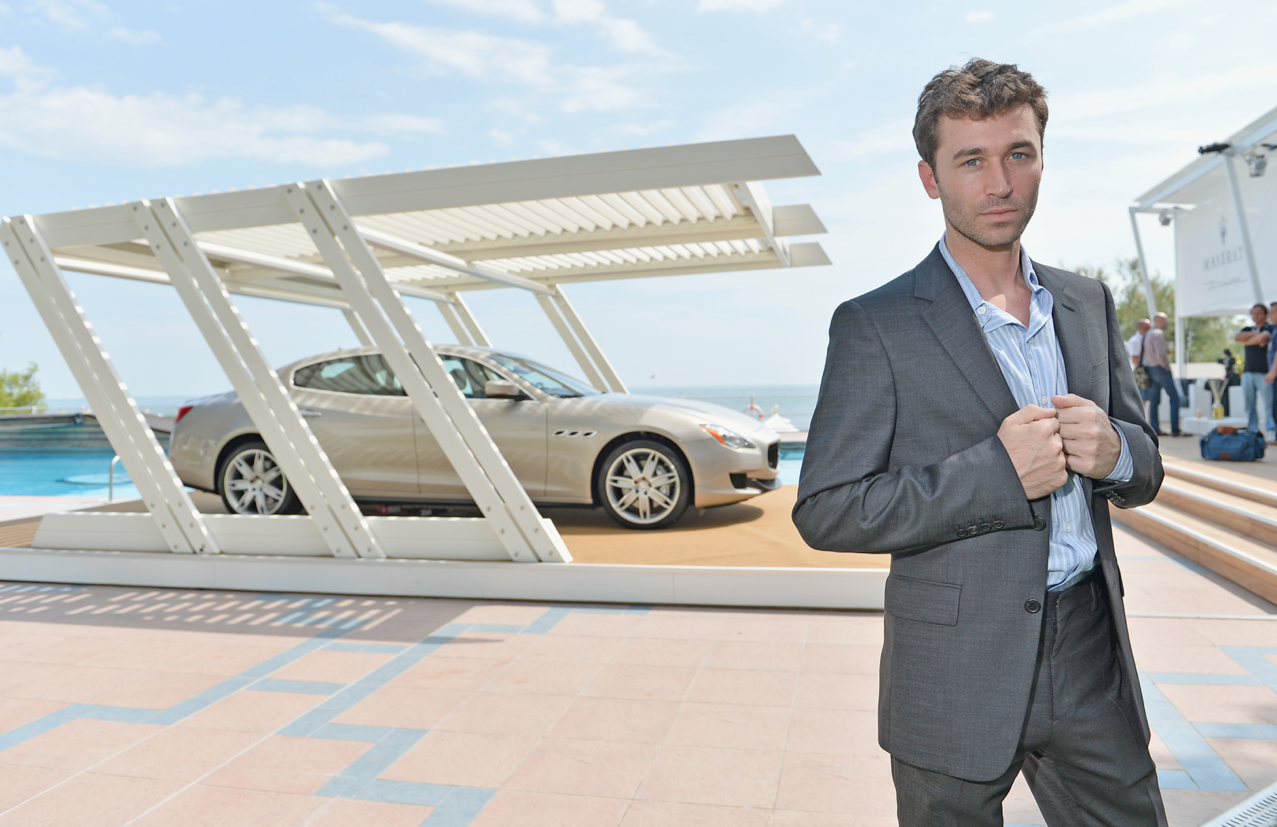 Mr. Wondercub is mostly running Benevidz as a side-project while the founders work other jobs. But the site is slowly growing, and they cut regular checks to various philanthropies, totaling thousands of dollars so far.
Attempts to support noble causes through ignoble acts have had better luck abroad than in the States. In September, a Japanese telethon brought on a dozen porn stars and let fans feel them up on air, raising over $24,000 for the Japan Foundation for AIDS Prevention. In Norway, an eco-porn charity called Fuck for Forest celebrated its 10th anniversary of trying to save rainforests.
But both Mr. Wondercub and Mr. Price sense a shift. Conservative skittishness around porn erodes with each generation, and as adult entertainment companies fight for the mainstream limelight, it's becoming more acceptable to admit the popularity of porn. Even if Pornhub won't receive an award at a charity gala in the near future, Mr. Price says he can feel the tide turning.
"People are slowly becoming more open minded about being associated with us," he contends. "We try to conduct ourselves in a way that steers clear of fulfilling people's preconceived notions of vulgarity, in preference of class and tastefulness."
But until we're comfortable admitting that porn is increasingly part of the mainstream media pantheon, the relationship between charity and pornography is destined to remain taboo, with checks handed over covertly through deals done in secret—akin to an anonymous one-night stand rather than a church marriage.