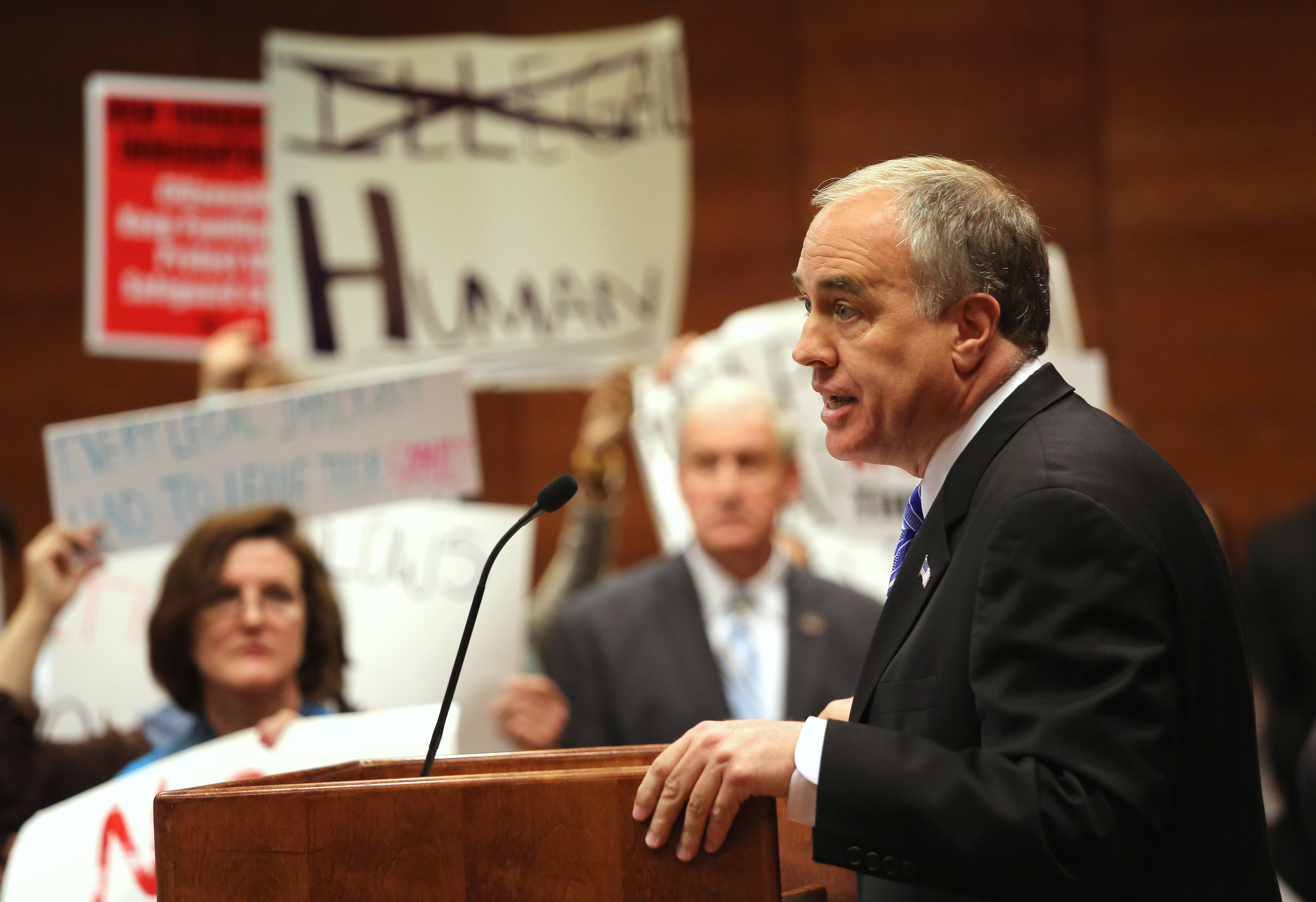 Mayor Bill de Blasio and the city's most prominent elected officials endorsed State Comptroller Thomas DiNapoli this morning.
Mr. DiNapoli, a Democrat seeking election against a little-known Republican, secured the backing of Mr. de Blasio, Council Speaker Melissa Mark-Viverito, Public Advocate Letitia James and Scott Stringer, the city comptroller.
"Tom has instilled his values of integrity, respect and hard work in this important office, crafting a track record of success for the people of New York," Mr. de Blasio said in a statement to the Observer. "Tom has rooted out corruption, waste and fraud; holding officials who steal public dollars accountable, while recovering millions of dollars for taxpayers. His work will continue to move New York forward and I am proud to support him."
The endorsements come as little surprise: Mr. de Blasio recently headlined a fund-raiser for Mr. DiNapoli and he is widely expected to win re-election against Robert Antonacci, the Republican Onondaga County comptroller. Mr. Antonacci, the only candidate participating in a statewide public matching funds pilot program, has not raised the cash necessary to unlock those funds.
Mr. de Blasio, as well as Ms. Mark-Viverito, have gone to bat for Democrats running for statewide office this year. Both endorsed Gov. Andrew Cuomo as some progressives soured on his centrist brand of politics and Mr. de Blasio is heavily involved in an effort to put Democrats back in the State Senate majority.
Mr. Stringer, though this year not as immersed in statewide politics as his fellow citywide pols, praised Mr. DiNapoli's use of "innovative techniques" and "savvy investing" to keep the state on sound fiscal footing.
"In every aspect of the job, Tom has shown his ability beyond the call of duty, using innovative techniques and an approach that has resulted in countless wins for New Yorkers across the state," Mr. Stringer said. "From savvy investing to reliable auditing to his work in holding government accountable, Tom will build upon his excellent track record and I am proud to endorse him for reelection."