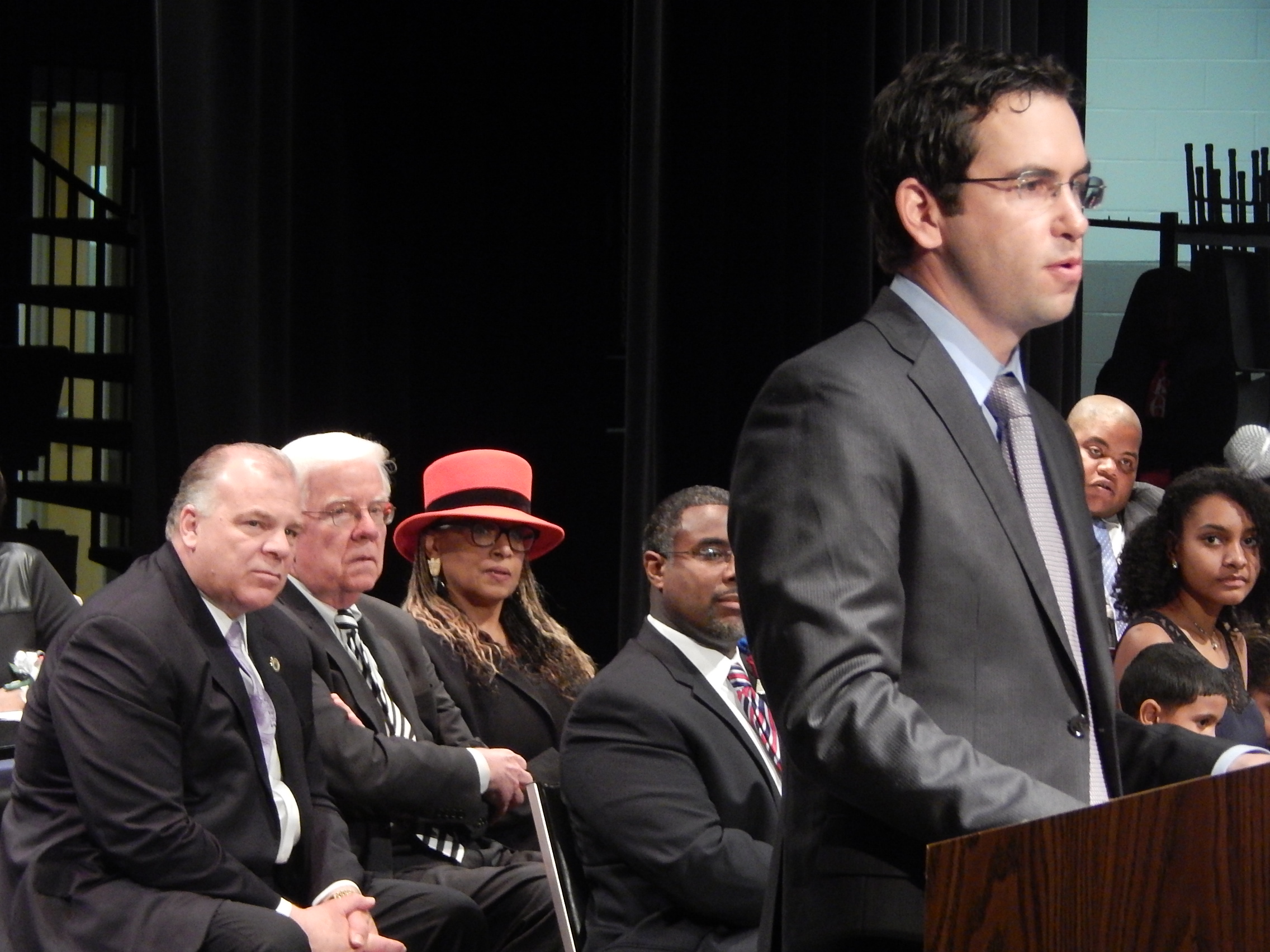 Stampede!
That's the word out of Bergen County this afternoon as late commitments continue to pour in from fledgling 2017 gubernatorial candidates, falling all over one another for county executive candidate James Tedesco.
Jersey City Mayor Steven Fulop was first up today with a promise of $37,000 to Tedesco, sources say.
That brings the mayor's total dollar gift amount for Tedesco to $75,000.
Not to be outdone, Senate President Steve Sweeney (D-3) (already having given $8,200 to the cause) told Tedesco allies that he's in for another $70,000 between his own money and ironworker pals.
Then there's Phil Murphy, former U.S. ambassador to Germany.
Murphy already gave Tedesco $24,000.
Now he's up to between $75-80,000 in commitments, according to a source close to Tedesco.
PolitickerNJ reporter Chase Bruse wrote earlier today that Gov. Chris Christie plans a final fundraising and campaign push for Republican incumbent County Executive Kathe Donovan.
A source close to Donovan told PolitickerNJ that the governor is on the hook for $100,000 to Donovan.