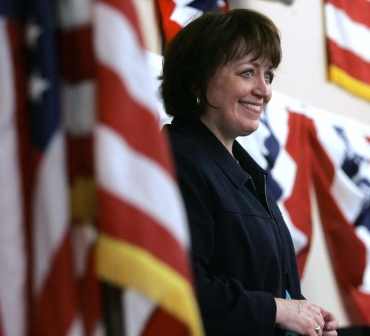 Bergen County Executive Kathe Donovan snaps off the television set in her newest TV ad – set to begin running tomorrow – and looks voters in the eye.
"These attack ads are ridiculous," Donovan gripes. "I'm Kathe Donovan. You know me, and what we've accomplished together."
Donovan is running for a second term against Democratic challenger Freeholder James Tedesco of Paramus.
Watch Donovan's campaign ad here.
The ad will air on cable for the duration of the campaign cycle.