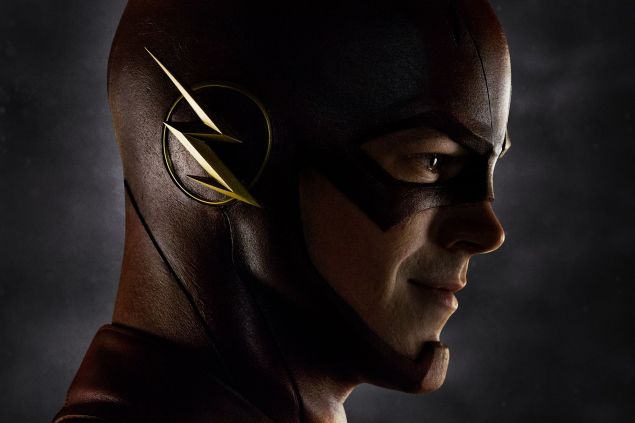 Oh man, is CW's The Flash a fun show. It does something that really no other superhero show or movie has done in a while, and that's make being superhero look really fucking enjoyable. In no small part thanks to Christopher Nolan, somewhere along the lines the word "gritty" become synonymous with the superhero medium. Also, somewhere along the line people forgot they were using the words "gritty" to describe a medium where super-humans don colorful spandex tights and fight crime. Do these guys look gritty to you? The Flash isn't gritty. Barry Allen doesn't brood, he's just a nice dude who yells in actual joy when he realizes he can run at lightning speed. There's very little moments of "ugh what a burden these god-like powers are" or "ugh I guess I'll save this city that doesn't deserve saving in the slightest." I'm looking at you with that second one, Gotham.
Not to say it doesn't have its faults. It's biggest problem is that it is in fact on CW, so of course there's a love triangle shoe-horned in there with a side of unrequited best friend love. And of course, of course the lightning bolt that gives Barry Allen his powers also gives him a six pack. (although the line "the lightning gave me…abs?" was priceless.) At least there wasn't a workout montage. Yet.
On top of all that, let's take a look at the real reason like 95% of people even tune into these superhero shows — those sweet, blink-and-you'll miss Easter Eggs.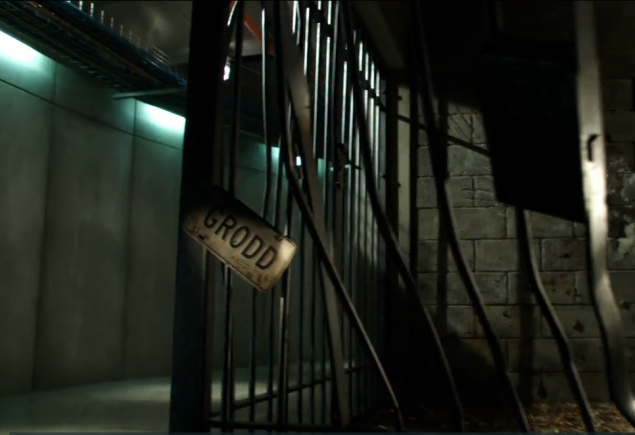 The broken cage and sign marked "Grodd" is a nod to Gorilla Grodd, a major Flash supervillain who has psychic abilities. Also, I would be remiss in not saying that Gorilla is not a nickname. Gorilla Grodd is a gorilla. With psychic abilities. Miraculously, the CW managed to make The Flash's super speed look pretty cool, so fingers crossed on the CGI telepathic gorilla front.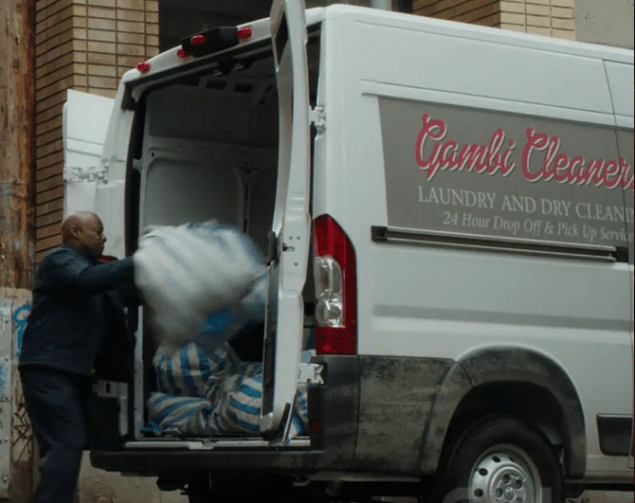 The laundry truck Barry Allen runs into is marked Gambi Cleaners. Paul Gambi is a tailor in the DC universe, responsible for designing the costumes for a number of The Flash's arch-enemies. So, when this guy shows up, blame Paul Gambi.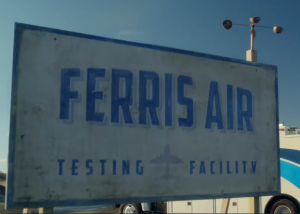 Barry Allen tests out his new abilities at the Ferris Air Testing Facility. Ferris Air, in the comic books, is where Hal Jordan works a test pilot. Hal Jordan is also known as Ryan Reynolds Green Lantern — DC superhero, Flash best buddy, and subpar DC movie all rolled into one.
That's Green Arrow. From Arrow. Not really an Easter Egg unless the egg fell out of a tree and hit you in the face during the hunt, but a nice crossover all the same.
That's a newspaper from the future, which obviously needs no explanation. However, it's got a lot going on. "Flash Missing, Vanishes in Crisis" is most likely referring to the comic book event Crisis on Infinite Earth, written by my favorite by-line of all time, Marv Wolfman, in 1985. Crisis made things all kinds of screwy in the DC universe, and The Flash kind of died during it, which might be why he's missing in 2024.
A "Red Skies Crossover" refers to a comic book that was labeled a part of the Crisis Crossover series, but basically just consisted of a single character wondering why the skies were red. This made a lot of people mad in the 80s.
And much smaller "Wayne Tech/Queen INC Merger Complete." Wayne Tech is the company owned by Bruce Wayne, better known as either Batman or this little death metal fan on Gotham. Queen Inc is owned by Oliver Queen, better known as that Green Arrow guy looking all broody up there in the last Easter Egg. I don't know what it all means, but we can only hope it leads to Ben Affleck appearing on CW show. I think that's what we all deserve.