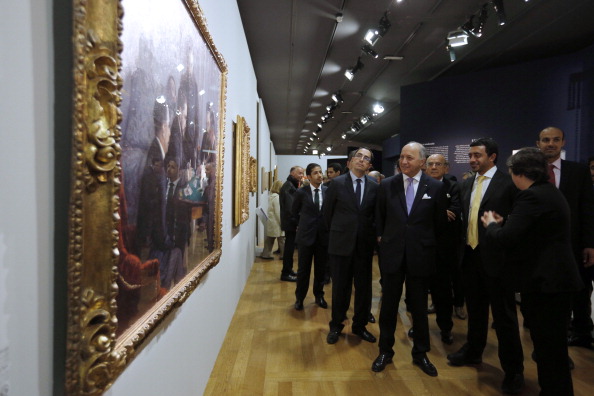 What will fill the ambitious Louvre Abu Dhabi when it opens at the end of 2015 is starting to become clearer. The Abu Dhabi Tourism and Culture Authority and Agence France-Muséums announced on Sunday that 300 artworks from 13 French national institutions would travel to the Saadiyat Island museum on loan to the new institution.
The Art Newspaper rounded up the artworks included in the inaugural loan to the 700,000-square-foot Jean-Nouvel-designed museum. They include Leonardo da Vinci's Portrait of an Unknown Woman (ca. 1495) from the Louvre in Paris, Edouard Manet's The Fife Player (1866) and Claude Monet's The Saint-Lazare Station (1877) from the Musée d'Orsay, and Henri Matisse's Still Life with Magnolia (1941) from the Centre Pompidou.
Other artworks will include Andy Warhol's Big Electric Chair, Titian's The Woman with a Mirror, and Jacques-Louis David's Napoleon Crossing the Alps, with additional pieces coming from the Palaces of Versailles and the Musée du Quai Branly.
The loans are part of a 30-year collaborative partnership with United Arab Emirates, worth £800 million, reported the Guardian on Monday. Furthermore, it seems as though the UAE is loosening its otherwise conservative hold on images that contain nudity and religious symbolism, and will not censor the donated works, according to AFP.
The 300 loaned artworks will join 150 pieces already acquired by the Louvre Abu Dhabi, recently shown at the Louvre in Paris in the exhibition "Birth of a Museum" this past summer.