On any given evening, some of the nearly 38,000 registered nonprofits in New York City—sometimes it feels like all of them—stage benefit dinner-dances, concerts, auctions, art shows, poetry readings, theater performances and even nude revues (cheeky James Franco recently flashed his ass at the Broadway Bares event to raise a few bucks to fight AIDS). With the battle for your donation (and attendance) brutal, the Observer sorted through our mounting pile of invites to save you the chore.
Monday, November 10  
The French Heritage Society's Fall Gala Dinner Dance: The fête of the season.
The French Heritage Society, which promotes French architectural culture, honors Hermès International and interior designer Timothy Corrigan. Grouse about those vulgar Americans in flyover country with Ambassador to the U.S. Gérard Araud and try out your nu-disco moves with expected guests Elizabeth Stribling, CeCe Black and Jean Shafiroff.
The Pierre Hotel; Tickets start at $300 for guests under 39 and $1,000 for everybody else who's honest.
(212) 759-6846 /frenchheritagesociety.org
Thursday, November 13
Lincoln Center Gala: A fashion icon takes a bow. 
The Lincoln Center Corporate Fund presents Stella McCartney with a Women's Leadership Award. Meryl Streep, Madonna, Charlize Theron and Sir Paul are likely to attend and will be entertained by a conversation between the fashion designer and Jerry Seinfeld (reminder, Jer, leave the puffy shirt at home).
Alice Tully Hall; Tickets for the conversation are $200; available tickets for the gala cost $5,000.
(212) 875-5467/lccorporatefund.org
Thursday, November 20
American Museum of Natural History Gala: A whale of a time in the Whale Room.
Cocktails flow early in the Theodore Roosevelt Rotunda—bully!—followed by dinner and a live auction (suggestion for AMNH: bidders would pay dearly for a date with out-of-this-world Neil deGrasse Tyson) in the Milstein Family Hall of Ocean Life. The annual event, which supports the museum's educational and scientific programming, always draws a star-studded crowd; Meg Ryan, Baz Luhrmann and Kyle Maclachlan attended last year. This year, Tina Fey will serve as emcee and Bruno Mars entertains.
American Museum of Natural History, tickets are $1,500 and up (212) 769-5932
Wednesday, December 3
Alvin Ailey Opening Night Gala Benefit: Give dancers a leg up.
Bravo, Joan Weill. The dance company's longtime board chairman recently announced her retirement so this year's soirée should be bigger than ever. The evening starts with the premiere of Hofesh Schecter's Uprising and Robert Battle's Unfold, starring opera star Angela Gheorghiu, followed by dinner and dancing at the Hilton. Aside from Ms. Weill and her husband, Sandy (who is offering to match gifts of $100,000 or more), look out for cameos by Kathryn and Kenneth Chenault, Taye Diggs, Marcus Samuelsson and Jessye Norman.
Performance at New York City Center, dinner at the Hilton Times Square, tickets range from $500-$5,000
(212) 405-9000/alvinailey.org
Wednesday, December 10
ACRIA Annual Holiday Dinner: Picturing a cure for AIDS
ACRIA, a foundation battling HIV and AIDS, will pay tribute to Larry Kramer and photographer Bruce Weber at its annual holiday dinner, a who's who of the gay, downtown and East End art world. Score some underpriced Contemporary works at the silent and live auctions, but be prepared to bid against the likes of Ross Bleckner, Gabby Karan DeFelice and Ariel Foxman. Don't fret if your bid falls short; Tiffany provides swag bags so no one goes home empty-handed.
Skylight Modern, 537 West 27th Street, tickets start at $1,000 (212) 924-3934/acria.org
Wednesday, December 31
The Metropolitan Opera's New Year's Eve Gala: Help the Met's fund-raisers hit a high note.
No need to suffer through a glorified wedding band playing "Auld Lang Syne." The opera company will present Franz Lehár's The Merry Widow—a favorite of Upper East Side wives. Renée Fleming stars, frequent Tony Award winner Susan Stroman directs and Kelli O'Hara makes her Met debut as Valencienne. Guests then enjoy a dinner-dance.
Lincoln Center, tickets for The Merry Widow start at $42
Tickets to the performance and gala begin at $2,500, (212) 362-6000/specialevents@metopera.org.
2015
Wednesday, January 7
YMA Fashion Scholarship Fund Gala: School the next generation of designers.
Rub strapless shoulders with Mary Alice Stephenson, Diane Von Furstenberg, Glenda Bailey, and a bevy of fashion executives as they pay homage to Isabel and Ruben Toledo, legendary interior designer Iris Apfel, Levi Strauss CEO Chip Bergh and Men's Wearhouse president Douglas Ewert. The party, according to YMA's website, pays for scholarships for "gifted and enterprising young people" who nevertheless want to enter the fashion industry.
Waldorf-Astoria, tickets cost $2,000 each (212) 278-0008/www.ymafsf.org
Thursday, January 22, 2015
Winter Antiques Show Opening Night Party: Shop for tchotchkes while aiding your neighbors.
Board president Arie L. Kopelman and likely guests, Michael Bloomberg, Martha Stewart and Bunny Williams stop by for cocktails, hors d'oeuvres and arts décoratifs. But the real winner will be East Side House Settlement, a social service agency, which should receive a hefty check from the fund-raiser.
Park Avenue Armory, 67th Street & Park Avenue, tickets start at $300.
(718) 665-5532/winterantiquesshow.com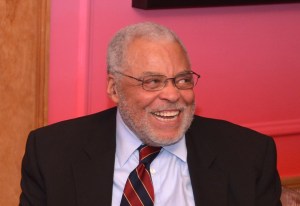 Monday, February 2, 2015
The Drama League's 31st Annual Gala: A Standing O for James Earl Jones.
The Pierre Hotel
Hollywood meets Broadway at the Drama League's black-tie gala. The highlight of the evening will be a musical revue drawn from honoree James Earl Jones' career in theater, film and television. Likely guests Judith Light, Jefferson Mays, Billy Porter and Tyne Daly will act glad to see you.
Tickets start at $750
Tuesday, February 24, 2015
New York Philharmonic Chinese New Year Celebration: Help an orchestra conduct business. 
To celebrate the year of the sheep, acclaimed conductor Long Yu will lead the orchestra featuring Yo-Yo Ma. The guest list for the recital will likely include: Angela Chen, Karen LeFrak, Steven Rockefeller and China's Consul General Sun Guoxiang, (who will no doubt be on hand for crowd control—applaud!).
Avery Fisher Hall, tickets for the concert cost $55.00-$145.00
Gala tickets start at $1500. nyphil.org
Saturday, February 28, 2015
The Night of Too Many Stars: Comedians get serious to fight autism.
Some people apparently die from fits of laughter. Perhaps that's why the producers of The Night of Too Many Stars schedule the star-studded comedy extravaganza—benefitting New York Collaborates for Autism—only every other year. Jon Stewart hosts and co-produces the event. Past performers have included Jimmy Fallon, Mike Myers, Sarah Silverman, Chris Rock and laugh riot Harvey Keitel.
Beacon Theater (followed by after-party at Museum of Natural History).
Tickets for the concert cost $125 and up and will be available later this year through Ticketmaster
VIP Benefit tickets begin at $1,500 per person. 
Email nightoftoomanystars@eventassociatesinc.com for further information.
Sunday, March 8, 2015: 
Citymeals-on-Wheels Sunday Supper: Cheers to the do-gooding gourmands.
Chefs Daniel Boulud and Pierre Gagnaire, owner of a renowned eponymous restaurant in Paris, share cooking duties at Citymeals-on-Wheels' famed Sunday supper. Loosen the belt and book a post-feast session with your personal trainer because you will chow down—dessert, too. Last year's event, "burgundy, black truffles & blue jeans," drew Drew Nieporent, Suri Kasirer, Anne and Joseph Cohen and Al Roker, and raised enough to prepare and deliver nearly 130,000 meals to hungry (no, not ambitious) New Yorkers.
Daniel, 60 East 65th Street; Individual tickets are $1,400; gourmand tickets, which include a pre-dinner kitchen tour, cost $2,500 (212) 687-1290