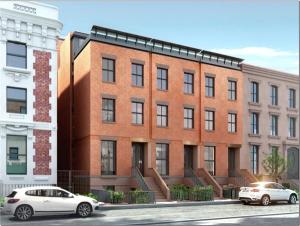 The last time Patrick Nichols, a managing director at a proprietary trading firm, appeared in the real estate news—in a 2008 New York Times article about boozy high-end property tours—he may well have wished that he hadn't given his name to the reporter. Then 27, newly-married and a lowly trader in the market for a two or three-bedroom in the humble $2 million to $3 million range, Mr. Nichols seemed a bit predatory as his colleagues on Wall Street foundered, telling the Times, "Anytime in the next six months would be a good time to find deals. I think there are a lot of panic sellers."
But who could blame him—that's how you end up buying a multimillion-dollar apartment just five years out of college, right? New York, apparently, did not feel sympathetic. The mag thought he sounded like "the king of douches." (Perhaps it was his admiration for a "bar across from the powder room"?)
Alas, the TriBeca environs in which the tour took place were not to be a long-term destination for the financier and his wife Amanda, though their budget seems to have swelled. They've just picked up a brand new townhouse at 361 Henry Street, in Cobble Hill, for $4.55 million, according to city records.
The listing, which was held by Aroza Sanjana of Warren Lewis Sotheby's International Realty, suggests that the four-bedroom home represents the chance to check an item "off your Bucket List: Once in your lifetime you finally get to design a home to your personal perfection." Being in their early 30s, the Nichols, of course, ought to have plenty of time yet to "finally" achieve such indispensable milestones. But hey. What better place than here? What better time than now?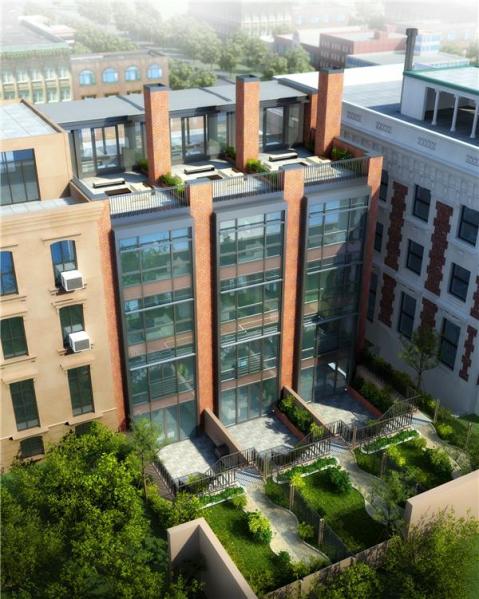 One of three adjacent, newly-constructed townhouses, 361 spent more than two years on the market, but given that the developers managed more than $500,000 above the asking price, we'd guess that competition heated up as the properties began to take shape. As Ms. Sanjana's ad copy suggests, buyers were offered the opportunity to customize their spaces, but each house is outfitted with goods from  Pogennpohl, Sub-Zero and Wolf, as well as upper level sundecks and patio/gardens that look most attractive in renderings.
Depicted, too, are the shimmering floor-to-ceiling glass panels that seem to be applied these days to the rear walls of ground-up and luxuriously-overhauled townhouses as if by divine decree. Why pay Manhattan prices in Brooklyn, after all, if you can't at least make Brooklyn look just a wee bit more like Manhattan?