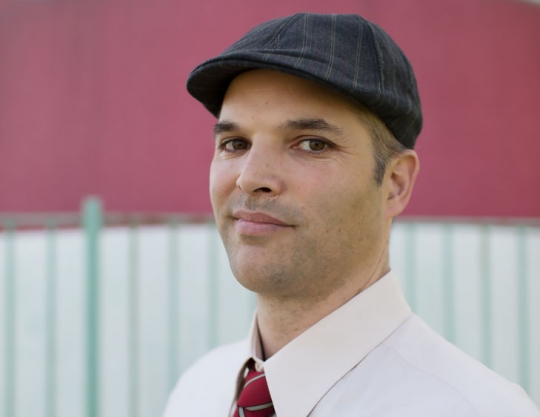 We are down to the deadline for Halloween costumes. But some people (ahem, me) work better under pressure. Some people (also, ahem, me) spend too much time following media news on Twitter. So, here's a suggestion. Go as Matt Taibbi. All you need is a newsboy cap and a red tie.
At least it's timely!
Earlier this week, New York magazine broke the news that Matt Taibbi was leaving billionaire Pierre Omidyar's First Look Media. Mr. Taibbi was hired last February to start a satirical digital magazine in the model of the late Spy magazine (there is really nothing media people love more than talking about Spy). But despite hiring a deputy editor and writers, Racket, as it was going to be called, never actually launched.
"I regret to announce that after several weeks of discussions, Matt Taibbi has left First Look. We wish him well," Mr. Omidyar wrote, confirming Mr. Taibbi's departure. "Our differences were never about editorial independence. We have never wavered from our pledge that journalistic content is for the journalists to decide, period."
Yesterday, the editors of The Intercept (the First Look digital magazine that did launch) showed off that editorial independence in a post that outlined the "the inside story of Matt Taibbi's departure from First Look Media."
Today, The Guardian reported that Mr. Taibbi does have a direction home. Home, in this case, being Rolling Stone magazine, where Mr. Taibbi, a former contributing editor to the magazine, has a a big piece in the forthcoming issue.
"First Look? More like Last Look, amirite," you can say, when you are drunk enough to laugh at your own jokes.
Sure, non-media friends might not really get it. But then again, it doesn't really matter. At the end of the day, even with the best of planning, you are just a drunk person in a costume, making small talk while holding random props.
So why not do that while explaining to people who don't really care about media news what happened this week to the digital magazine formerly known as  the "Untitled Matt Taibbi Project?"