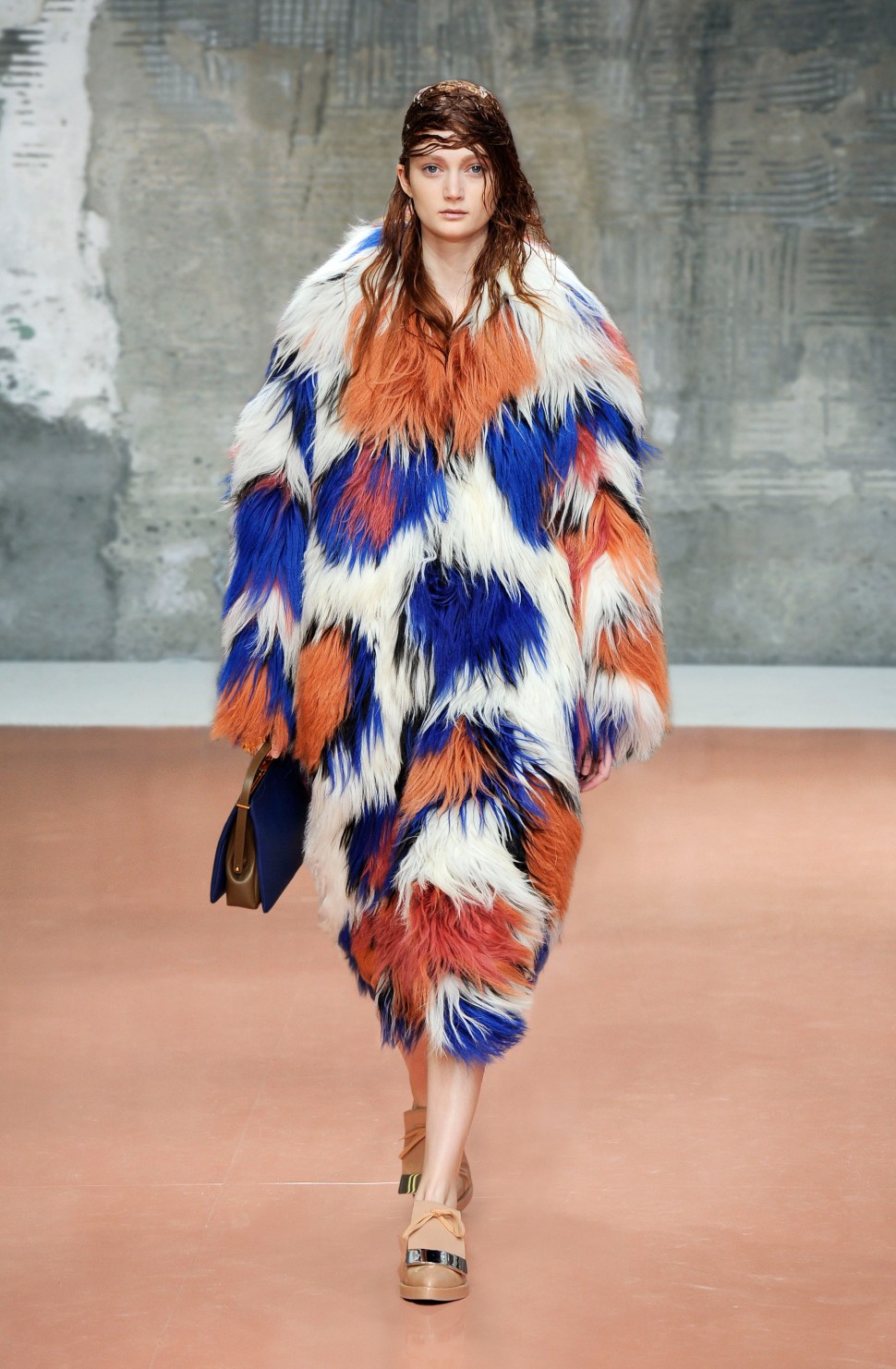 One can only have so many black, brown or camel coats. Sure, some will have belts, some won't, and their breasted-ness will vary. But after donning standard neutral outerwear for the 100th time this winter, you might start to crave something more adventurous. Prada paved the way a few season's back with printed fur and now, a colorful, shaggy snugglefest is the way forward, coatwise.
For the lady or gentleman who's got the basics squared away, this  amazing Technicolor shearling dreamcoat from Marni's fall and winter 2014 collection should tick the jazzy box nciely. Tipping the cash register at just over $12,000, it's already sold out on Net-A-Porter.
In this coat's case, "statement piece" is an understatement. The perfect item for a fashion fan with chutzpah, it's both attention-grabbing and, in its own way, kind of timeless. Pair it with square sunglasses and black platform boots for a daring "vacation to Tatooine on acid" look.
Yes, when wearing this piece, all you have to do is show up. The coat will provide the party—and just in time for Marni's 20th birthday, which is this year. The coat in and of itself is an homage to the label's fun-loving nature and pelt prowess.
And hey, if you're a Knicks fan, maybe it can double as a rah-rah blue-and-orange game day outfit? So much fresher than the same old team jersey.ν